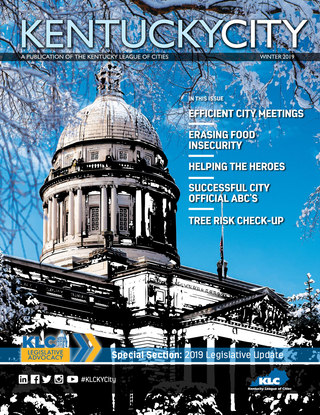 Kentucky City magazine is read regularly by thousands of city officials and decision makers. Kentucky City is the official publication of the Kentucky League of Cities. The magazine is produced six times per year and distributed to nearly 7,000 mayors, city managers, clerks, and city department heads as well as other thought leaders throughout Kentucky, including legislators.
Join the growing list of companies that advertise in Kentucky City magazine!
Recent Kentucky City Past Issues
November/December 2018
September/October 2018
July/August 2018
May/June 2018
March/April 2018
January/February 2018
November/December 2017
September/October 2017
July/August 2017
May/June 2017
March/April 2017
January/February 2017

View more past issues.