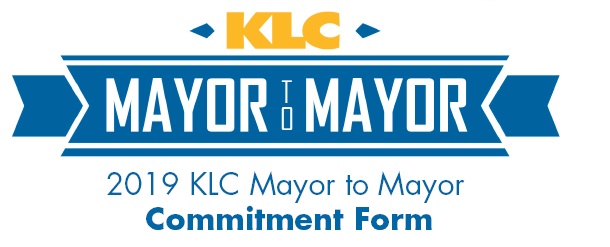 Much like a mentor/mentee or peer-to-peer program, the Mayor-to-Mayor (M to M) Program is a volunteer matching service provided by the Kentucky League of Cities (KLC) that pairs newly elected mayors with experienced mayors from across the state.
Visit each other's city a minimum of once a year and talk by other means least once a month.
While the goal of the Mayor-to-Mayor Program is to establish lasting professional relationships between mayors, the minimum commitment is one year for participants. At the conclusion of this term, both mayors are eligible to participate as mentors for future election cycles.
What happens next? KLC will provide you with a "match" and will contact you in February 2019.