"Cybersecurity Risks Every City Faces" City EDvantage session - Wednesday, February 20 at KLC in Lexington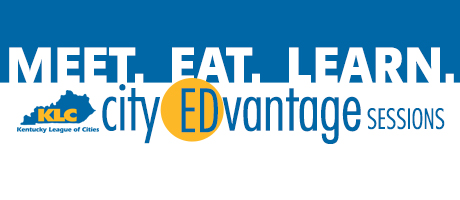 Cybersecurity Risks Every City Faces
Wednesday, February 20, KLC Office
100 E. Vine Street, 4th Floor
Lexington, KY 40507
City Official Training Center Credit: 2 hours
Cost: Complimentary - sponsored by Sophicity

REGISTER.
Agenda
9:30 a.m. - Registration begins
Welcome - Jonathan Steiner, KLC Executive Director/CEO
Presentation - Cybersecurity Risks Every City Faces with Dave Mims, Sophicity CEO/KLC IT in a Box program
12:00 p.m. - Lunch
After lunch optional tour of the KLC Offices and meet staff*
Cybersecurity Risks Every City Faces
What you don't know can hurt your city. In this session you'll learn about the contributing factors that lead to cyberattacks, the warning signs that cities can use to assess if they are at risk, the top three cybersecurity risks affecting all cities, and what a city can do to best prepare against the thousands of cyberattacks hitting cities every week. You'll glean information you can apply to your own personal online and cyber practices as well.
*Contact KLC staff to meet with them one-on-one while you're in the office. Staff contact information is available or call 800.876.4552
Suggested parking available at the Lexington Transit Center Garage, just past the building on Vine Street.