Meet the 2018-2019 KLC Officers and Executive Board

Mayors Rochetti-Cantrell, Dieruf and Rudder being sworn in as KLC Officers.


Mayfield Mayor Teresa Rochetti-Cantrell has been elected president of the Kentucky League of Cities (KLC) by its membership with Jeffersontown Mayor Bill Dieruf as First Vice President and London Mayor Troy Rudder as Second Vice President.

The officers were sworn in on Wednesday, September 19, during the Kentucky League of Cities Conference & Expo President's Banquet in Louisville.
"KLC is fortunate to have an engaged and diverse Board representing cities of all sizes across the commonwealth," said Jonathan Steiner, KLC executive director/CEO.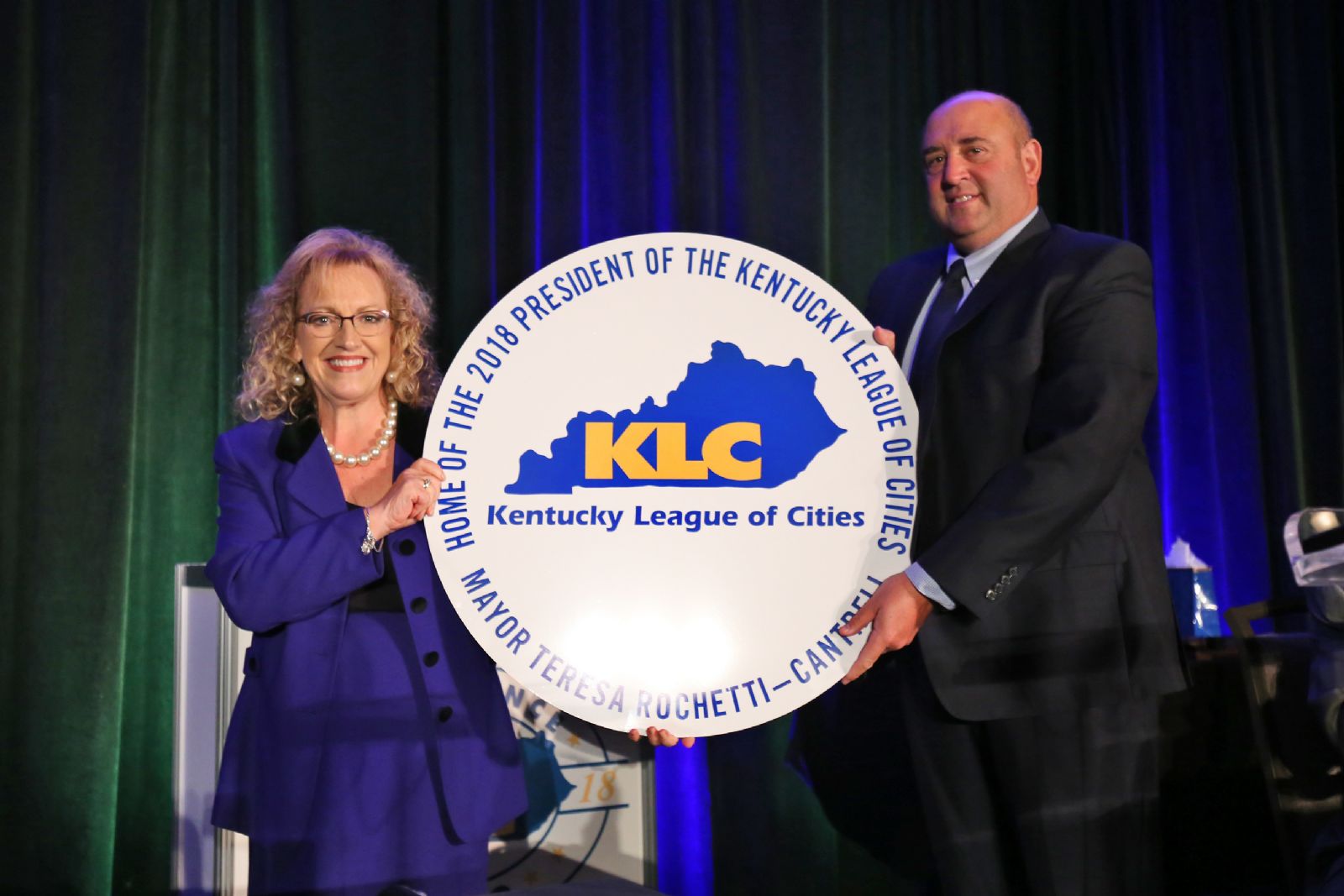 KLC President and Mayfield Mayor Rochetti-Cantrell receives her president's sign for her city from KLC Executive Director/CEO Jonathan Steiner.