Kentucky Emergency Management Hazard Mitigation Assistance Briefings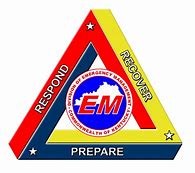 NOTICE OF FEMA-DR-4358-KY, FEMA-DR-4361-KY MITIGATION APPLICANT BRIEFING

The Kentucky Emergency Management Recovery Branch will conduct mitigation briefings for all
prospective applicants for hazard mitigation assistance related to:

FEMA-DR-4358-KY (Severe Storms,Flooding, Landslides and Mudslides, February 9-13, 2018), and
FEMA-DR-4361-KY (Severe Storms,Tornadoes, Flooding, Landslides and Mudslides, February 21- March 21, 2018).

Mitigation is available for state and local governments, and certain private non-profit organizations throughout the Commonwealth.
These briefings will discuss the Hazard Mitigation Grant Program (HMGP) and provide direction as to how to apply for grant funding. Types of eligible projects include: the acquisition/demolition or elevation of flood-prone or landslide-prone structures, engineered storm water control projects, residential or community tornado safe-rooms, flood-proofing of non-residential buildings, seismic retrofits, utility protective measures, outdoor warning sirens, NOAA weather radios, other types of warning systems, generators, and mitigation educational outreach projects.
Wednesday, May 23, 2:00 p.m.
Big Sandy Area Development District Resource Center
110 Resource Ct.
Prestonsburg, KY 41653
Wednesday, June 6, 10:00 a.m.
KIPDA
1150 Commonwealth Drive
Louisville, KY 40299
Wednesday, June 6, 2:00 p m.
Northern Kentucky Area Development District
22 Spiral Drive
Florence, KY 41042
Thursday, June 7, 10:00 a.m.
FIVCO
32 FIVCO Court
Grayson, KY 41143
Friday, June 8, 10:00 a.m.
Kentucky River Area Development District
917 Perry Park Road
Hazard, KY 41701
Thursday, June 14, 10:00 a.m. (CST)
Purchase Area Development District
1002 Medical Center Cir
Mayfield, KY 42066
Thursday, June 14, 3:00 p.m. (CST)
Green River Area Development District
300 Gradd Way
Owensboro, KY 42301