Pension Board Hears About Looming Contribution Rate Increase
Posted on
January 24, 2018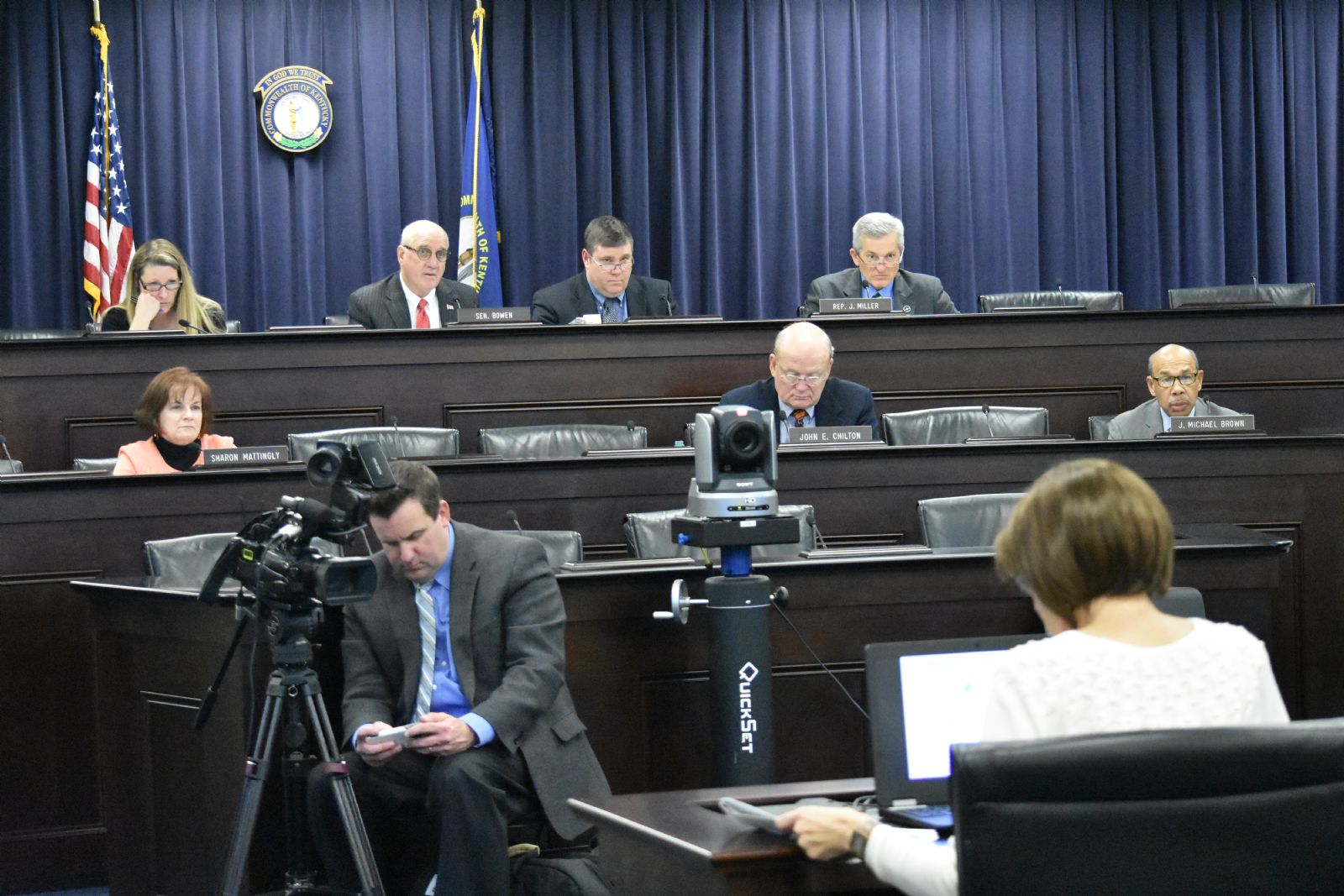 Members of the Kentucky Retirement Systems (KRS) reported to legislators Monday afternoon about the status of the state's public pension systems. While there was talk about the large hole of unfunded liability the entire system faces, there was also promising news about the growth of the County Employees Retirement System (CERS). That comes as legislators continue to debate behind closed doors on a possible pension bill, a process the chairman of the Public Pension Oversight Board (PPOB) called "frustrating."
Senator Joe Bowen (R-Owensboro) seemed exasperated with efforts by the House and Senate to reach an agreement on a pension bill. "We were going to get it in the first week of the session — the first week came and went. We were going to get it in the second week — the second week came and went. Third week. We're in the fourth week and I'm not getting any word on this," he told reporters. "We need to be doing something about this."
Bowen acknowledged there have been delays in scoring for various bills under consideration. However, he stated that the process is now in the hands of the House. Last week, Speaker Pro Tem David Osborne (R-Prospect) said he was confident a bill would be forthcoming. Monday, Senator Bowen said he's not giving up on what he calls the number-one priority for the session. "It's doable until we gavel out, but in my opinion, we need to get started," he declared.
In the meantime, representatives from KRS reminded legislators that a large jump in employer contribution rates is looming. At Monday's PPOB meeting, KRS Interim Executive Director David Eager showed lawmakers the substantial increase that is currently slated to go into effect when the new fiscal year begins July 1. For employers in the CERS system, nonhazardous rates will increase to 28.05 percent and hazardous rates will spike to 47.86 percent. Those changes would result in a combined $231 million increase for CERS nonhazardous employers and an $86 million jump for employers in the CERS hazardous plan.
The Kentucky League of Cities is continuing to advocate for a phase-in of the assumption rate changes. KLC Director of Governmental Affairs Bryanna Carroll pointed out the overall impact to CERS could be traumatic if legislators don't require a phase-in of the changes. "These massive increases could be devastating to local governments and their already cash-strapped budgets," she said. "It could also, ultimately, hurt the stability of the entire system. A phase-in of the rates would go a long way toward preventing a catastrophic effect that local communities may not be able to easily recover from."
Carroll also addressed the ongoing concerns KLC has with the management of the retirement system. Governor Bevin has also attributed the current crisis the state's pension systems face to bad management of the state's public pensions. "This has been an issue we have attempted to address for some time. Investments, asset allocations and assumption rates are all set by the state through the KRS Board of Trustees. Local representatives on the Board are a minority voice, despite CERS being a majority asset." CERS only has 33 percent representation on the KRS Board of Trustees but it accounts for 73 percent of KRS assets.
Rich Robben, the interim executive director of the KRS Office of Investments, testified Monday that pre-December numbers look strong for CERS. "The C-plan (CERS) really is what we would consider kind of the flagship of our investment efforts," he said. CERS has seen a 6 percent rate of return so far, this fiscal year, and a three-year return rate of 7 percent. Cash flow for the CERS nonhazardous plan is $295.5 million for this first part of Fiscal Year 2018, way ahead of the $122 million seen over the same period last fiscal year. The largest increase from Fiscal Year 2017 has been in realized gains, up $197 million for the nonhazardous plan and $66.2 million for the hazardous plan. That is despite a decline in investment income for the first part of Fiscal Year 2018. CERS nonhazardous has seen $44.9 million in investment income and CERS hazardous $14.7 million. The plans had $60 million and $19.4 million, respectively, during the same period in Fiscal Year 2017.