House Committee Advances First Responder Bills
Posted on
January 11, 2018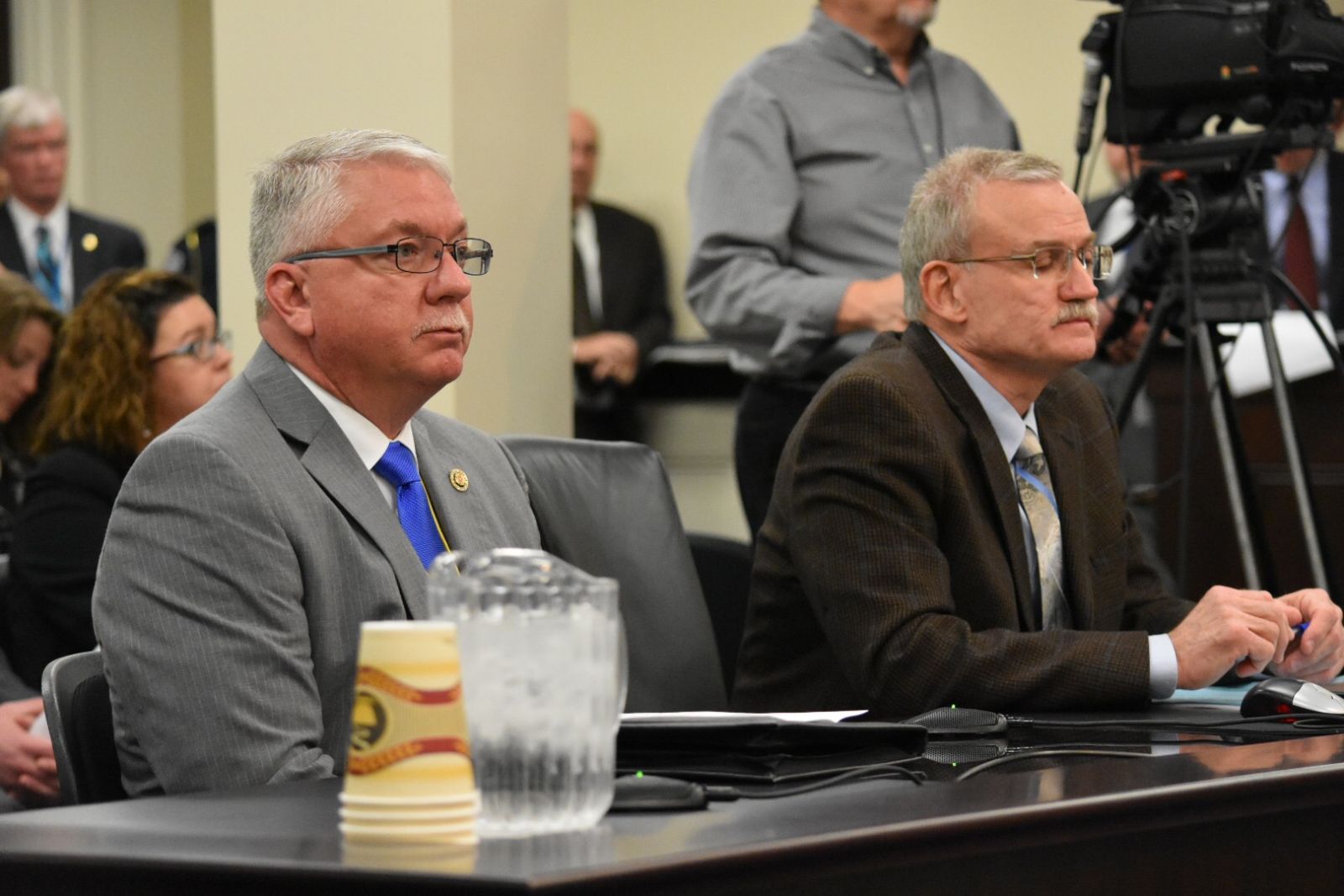 Two bills passed by a House committee Wednesday aim to help and protect first responders. It was standing room only as the House Committee on Judiciary, chaired by Representative Joseph Fischer (R-Fort Thomas), unanimously passed House Bills 61 and 68. The bills had brief hearings before the votes. In both cases, advocates spoke on the growing demands put on first responders.
House Bill 61, sponsored by Representative Gerald Watkins (D-Paducah), amends state law to require anyone convicted of the attempted murder of a peace officer or firefighter serve at least 85 percent of his or her sentence. Covington Police Lieutenant Justin Wietholter and Detective Anthony Jansen both spoke about an incident in 2013 in which a man involved in a standoff threatened police several times. They told legislators the convicted man made a hit list of police while in jail but is still eligible for parole after serving only 20 percent of his sentence. Retired firefighter Joe Baer, president of the Kentucky Professional Firefighters, also spoke about the dangers firefighters face. "Sadly, it's becoming the new norm to issue bulletproof vests to firefighters," he reported.
In passing the bill, Representative Jason Nemes (R-Louisville) said, "I'm for this bill because it's worth it." Representative Robert Benvenuti (R-Lexington) questioned why anyone would vote against the idea. "It should be shocking to every citizen in Kentucky that a perpetrator can look through the sights of a weapon, squeeze the trigger, and by the grace of God a law enforcement officer or first responder is missed and that individual will serve 20 percent of their sentence. How ridiculous and how sad. What are we saying? Let's hop the officer gets hit because then they'll get 85 percent, that's real justice."
Legislators were also united in their support of House Bill 68, sponsored by Representative Ken Fleming (R-Louisville). That bill requires and funds a professional development and wellness program for police officers.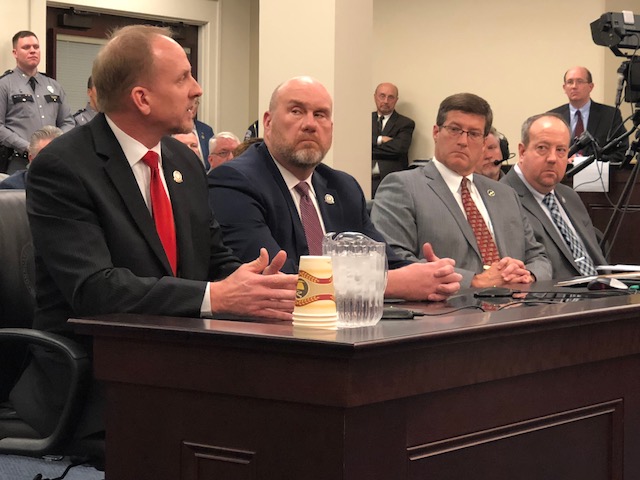 Fleming spoke on the importance of the bill, pointing out law enforcement officers face daily stresses to their mental health. "We have law enforcement officers who go out there, put their lives on the line on a daily basis, and they come across very horrific events," he said. Travis Tennill, the branch manager at the Department of Criminal Justice Training, revealed that new data from 2017 shows 140 police officers committed suicide last year, compared to 139 killed in the line of duty. "We don't do an adequate job of taking care of them after they've done the job," he testified.
House Bill 68 requires the state create and fund a Law Enforcement Professional Development and Wellness Program. It would be offered to police officers twice a year and would focus on preventing negative mental and behavioral health outcomes. Tennill says such training helps officers deal with the long-term impact of the job. "It's a multitude of incidents that accumulate over a period of time."
The Kentucky League of Cities supports both bills, which now go to the full House for consideration. Representative Nemes moved that House Bill 68 be discussed on the floor. "I think this is something that's really important that we talk about on the floor," he said. "I think that it's good that we educate the public on this."