House Committee Passes Bill Requiring Online Reporting by Pawnbrokers
Posted on
January 10, 2018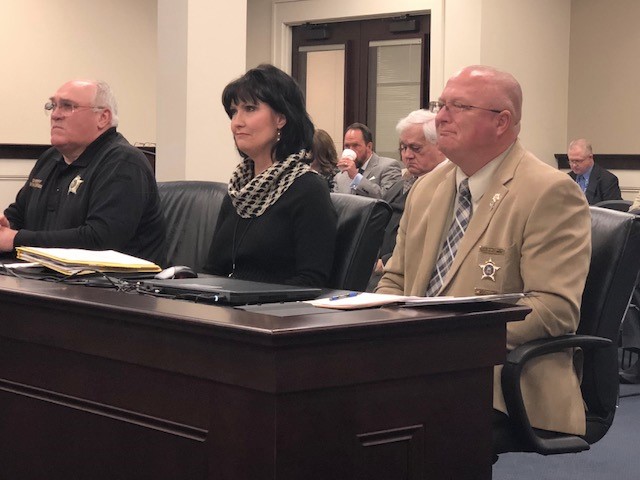 A KLC-supported bill, aimed at helping law enforcement track down stolen goods, has passed a House committee. Members of the House Committee on Licensing, Occupations and Administrative Regulations, chaired by Representative Adam Koenig (R-Erlanger), were unanimous is passing Representative Kim King's (R-Harrodsburg) House Bill 74. She told members of the committee, "This is a wonderful tool for our law enforcement officers to have to help return stolen articles to their rightful owners."
Jessamine County Sheriff Kevin Corman remarked that he never imagined a time when law enforcement would find more stolen items online than by going door-to-door. Still, he revealed his department recovered more than $100,000 in stolen merchandise last year before it was ever reported stolen by a victim, thanks to the online registry. He said the real problem now is thieves know which pawnshops don't utilize the database.
Representative King's bill aims to fix that problem and provide consistency for city police departments across the state. It would require pawnbrokers input all loans and purchases to an online registry that would be accessible to law enforcement. The database would show the date and dollar amount of the transaction and the driver's license or Social Security number of the person who pawned or sold the property. The pawn shop would also be required to input a description of the property and would have to provide police a photo of an item if one is requested. All pawnbrokers would have to hold an item for a minimum of 12 days before it's resold.
Sheriff Corman told legislators there is overwhelming support for the bill from folks who operate within the law. "Pawnbrokers support it, police support it, but I promise you thieves do not."
Several members of the committee raised questions about the use of a Social Security number, but Sheriff Corman assured the committee the online database is only intended for law enforcement use. He reminded legislators a person's driver's license is entwined with their Social Security number. "As law enforcement, I can probably find out in about five minutes what your Social Security number is," he said.
Representative Diane St. Onge (R-Fort Wright) also enquired about the possibility of providing a case number to pawnshops when a stolen item is recovered. Pendleton County Sheriff Craig Peoples responded that is something his department already does.
Representative Walker Thomas (R-Hopkinsville) spoke out in strong support of the bill. "In Christian County, we are already using this system, and it has been proven very successful," he announced. "The problem is when it crosses county lines, exactly like you said, and if we can balance this all the way across the state, I think it will be a very good tool for law enforcement."
Hopkinsville police are using the system, along with several other city police departments, and praise its success. Many cities, like Lexington, have local ordinances requiring pawnshops report items to the database. But, Representative King pointed out that's not the case in every city. "It's the patchwork local ordinances that are hurting the pawnbrokers that are playing by the rules and uploading information for law enforcement," she stated. "That does force the bad guy to cross into a county that maybe doesn't have a local ordinance, and so we're hoping this will just make everything level for everyone."
The bill now moves to the full House for consideration.