Register for the 2018 City Day City Night
Thank you for your interest in joining us for this year's City Day City Night on Wednesday, February 7, 2018.
You can contact Elizabeth Schepens at 1-800-876-4552 with questions or to register by phone.
IMPORTANT! Please schedule an individual meeting with your legislator prior to arriving in Frankfort. Call 1-502-564-8100 to schedule. Be sure to ask them for a gallery pass so you can observe the House and Senate in action and be recognized on the floor.
The KLC Board of Directors will be meeting on Wednesday, February 7th at 9:00 a.m. EST. All city officials are encouraged to attend. Please be sure that you RSVP if you plan to attend so that adequate seating is available.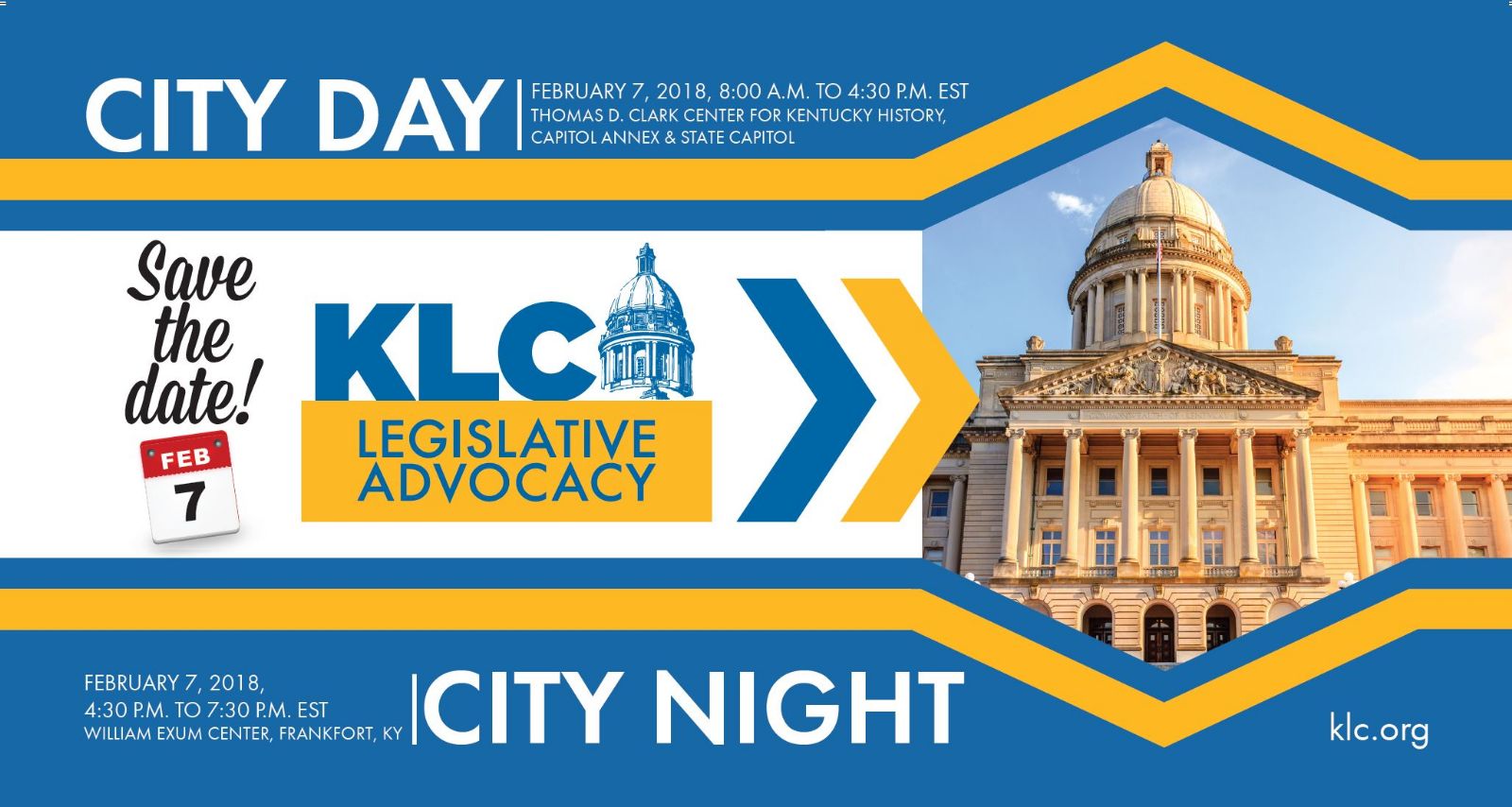 CITY NIGHT New Location! The new location is the William Exum Center at Kentucky State University.

View the campus map. The Exum Center is builidng #1.

Frankfort's Martin Luther King Boulevard turns into University Drive and the Exum Center is the first building on the KSU campus. There are two parking lots to the right of the Exum Center and one just across University Drive.