Work Group Issues Recommendations For Criminal Justice Reform in Kentucky
Posted on
December 19, 2017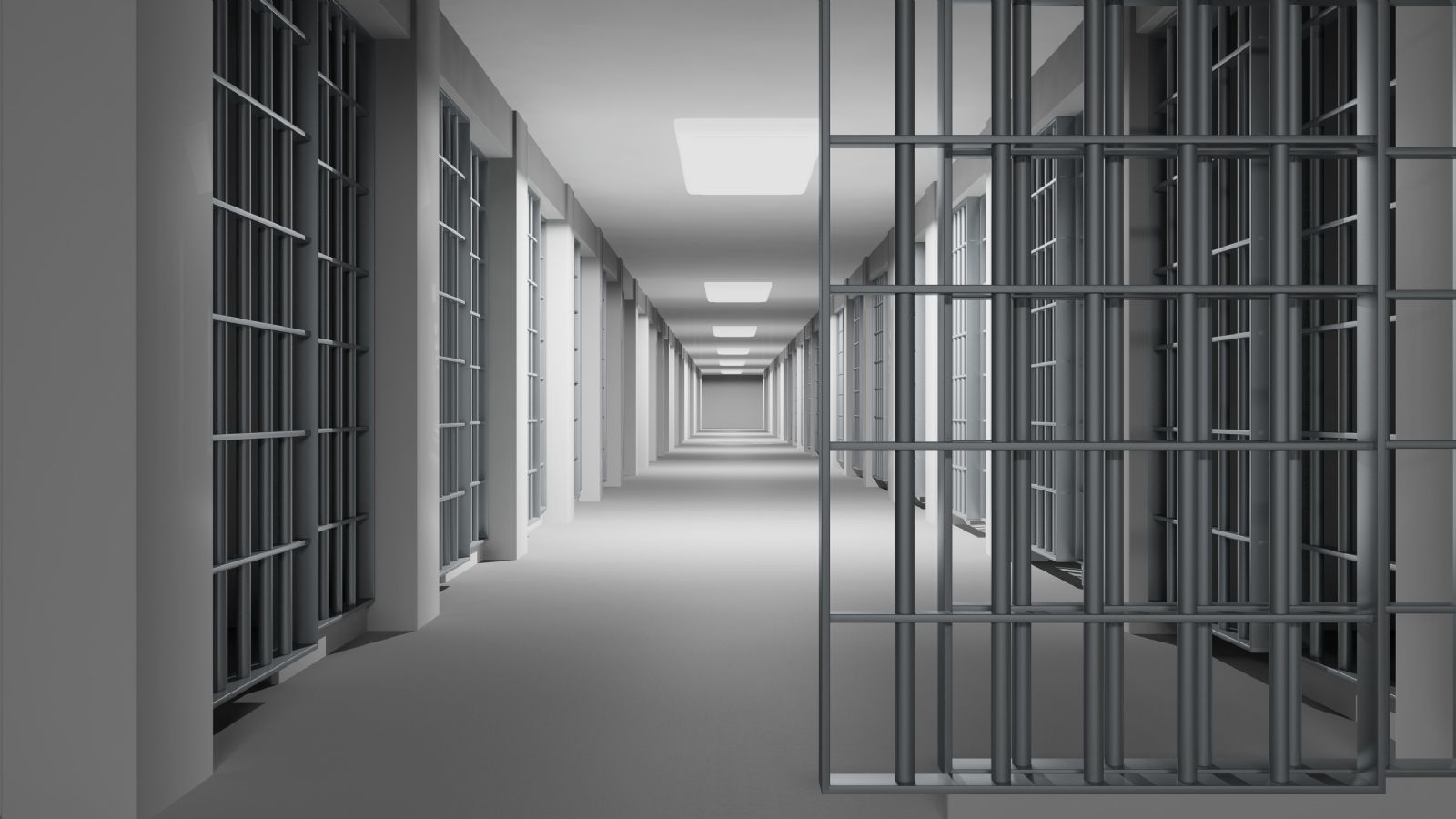 Kentucky's incarceration numbers are growing at a rate state and local governments may soon be unable to afford. That's the finding of the interbranch Justice Reinvestment Work Group, a subset of the Criminal Justice Policy Assessment Council (CJPAC). Governor Matt Bevin formed the Work Group this summer to look for ways to reduce Kentucky's corrections population while protecting public safety. Members of the committee spent five months reviewing all aspects of Kentucky's criminal justice system and released their recommendations Monday afternoon.
Local governments have a stake in criminal justice reform and were represented on the 19-member Work Group by five local officials, including former Bellevue Police Chief Wayne Turner, who was a member of the KLC Board of Directors while serving on the panel. In the end, the Work Group found the number of people incarcerated in Kentucky is growing at such a steep pace that it will hit 27,949 people by 2027 —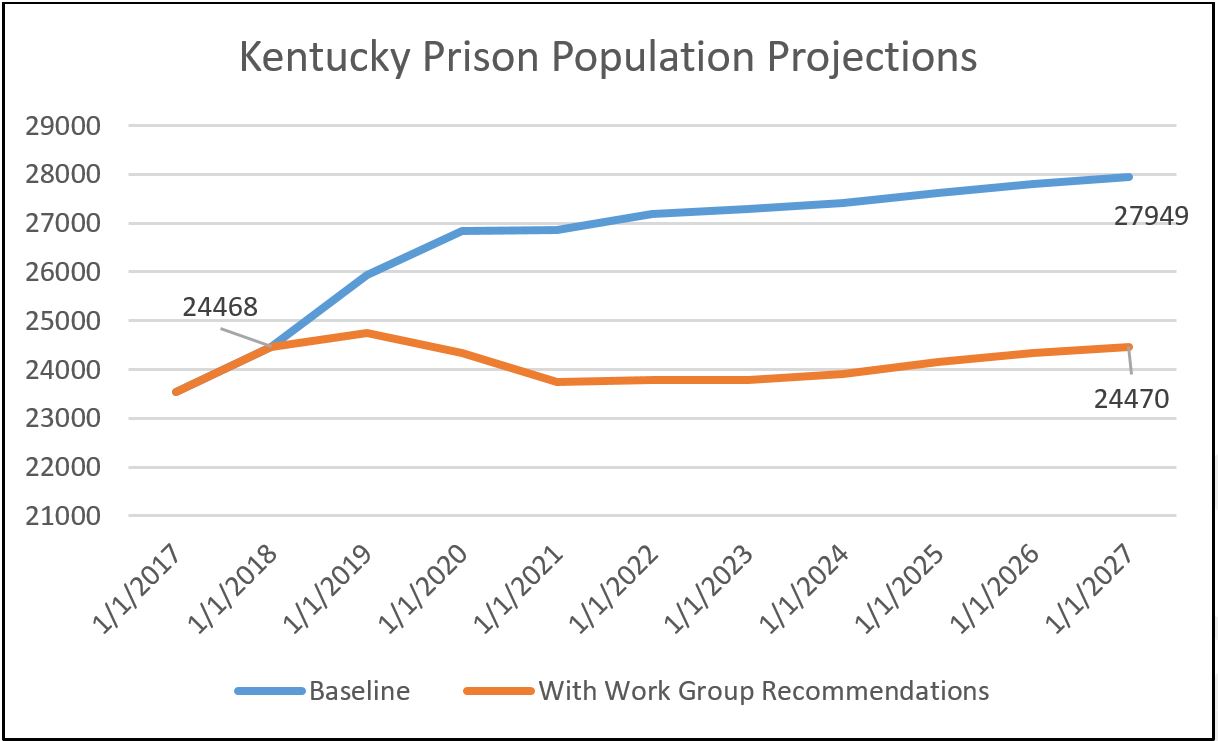 a 19 percent increase from 2017. According to the Work Group's report, "The projected prison population growth is estimated to cost the state more than $600 million over 10 years, not including the cost of new prison construction."
This is significant to local governments as half of all state inmates are housed in local jails, leading to overcrowding in many facilities. It is also eating up more and more tax dollars. Kentucky's Department of Corrections spending has increased $65 million since Fiscal Year 2014. The outline also maintains that the Commonwealth's current corrections efforts don't seem to be improving public safety. Despite having the 10th highest imprisonment rate in the country in 2015, the review declares recidivism among those incarcerated remains high. According to the Group's findings, "As of 2014, 41 percent of offenders return to state custody (jail or prison) within two years of release."
The study also found many people detained in local jails are there for minor offenses. The Work Group found, "In 2016, 35 percent of cases closed in district court, meaning misdemeanor convictions or dismissals, were detained for longer than one week, including 31 percent of low- and moderate-risk cases."
There has also been a large increase in people incarcerated in Kentucky for low-level, nonviolent crimes — especially drugs. The report says the total arrested for drug possession doubled between 2012 and 2016, and 65 percent of new admissions in 2016 were for drug and property offenses. The Groups findings say, "Nine of the top 10 crimes for which people were sentenced to prison were nonviolent."
The report also found a large number of women are inmates in Kentucky, twice the national average. In 2015, Kentucky had the fifth highest female imprisonment tally in the country. Two-thirds of the women behind bars in Kentucky in 2016 were sentenced for drug and property offenses. This growth is especially alarming to local governments as 70 percent of women in state custody are housed in local jails.
It is this growing trend of incarceration that the Work Group's findings attempt to reverse. In its findings, the Group points out, "The more we spend on prisons, the less we can spend on treatment and services for individuals whose crimes are largely fueled by addiction." It issued seven recommendations:
1. Improve pretrial release so only high-risk offenders are jailed;
2. Reform sentencing and parole guidelines to ensure serious and violent offenders are kept locked up while low-level offenders are directed to treatment;
3. Strengthen community supervision by improving incentives and best practices to reduce recidivism rates;
4. Minimize the financial barriers to reentry by finding alternatives to incarceration for those required to repay fines and fees;
5. Create a cost sharing program with local governments so savings can provide more treatment opportunities for low-level offenders;
6. Support victims' rights and services; and
7. Establish key sustainability measures to ensure reforms enacted stay effective for the long term.
It also suggests limiting the times bail money is required so appropriate conditions can be developed that allow for "the release of all low- and moderate-risk defendants."
If the suggested changes are implemented, the findings suggest Kentucky's prison population will decrease by almost 3,500 beds from the projected growth and save an estimated $339 million in costs through 2027. It also asserts that local governments will see savings and improved safety. The summary says those benefits will come through various changes including making high-frequency non-DUI traffic misdemeanors a violation instead of an arrestable offense, by allowing county detainees to earn the same good conduct credits allowed for state inmates and by developing a cost-sharing agreement between the Commonwealth and local governments.
Recommendations from the Work Group's report will be used to draft legislation for the 2018 Regular Session of the General Assembly. Kentucky Justice and Public Safety Cabinet Secretary John Tilley, who served as chairman of the Work Group, pointed out the report was the result of "months of research, deliberation and reflection on how to strengthen public safety while bringing our corrections spending under control." He is hopeful for its possible impact. "By focusing our prison resources on the most dangerous offenders and expanding alternatives for nonviolent offenders, we can ensure taxpayers get the best return on their public safety investment."