Draft of Pension Reform Bill Released
Posted on
October 28, 2017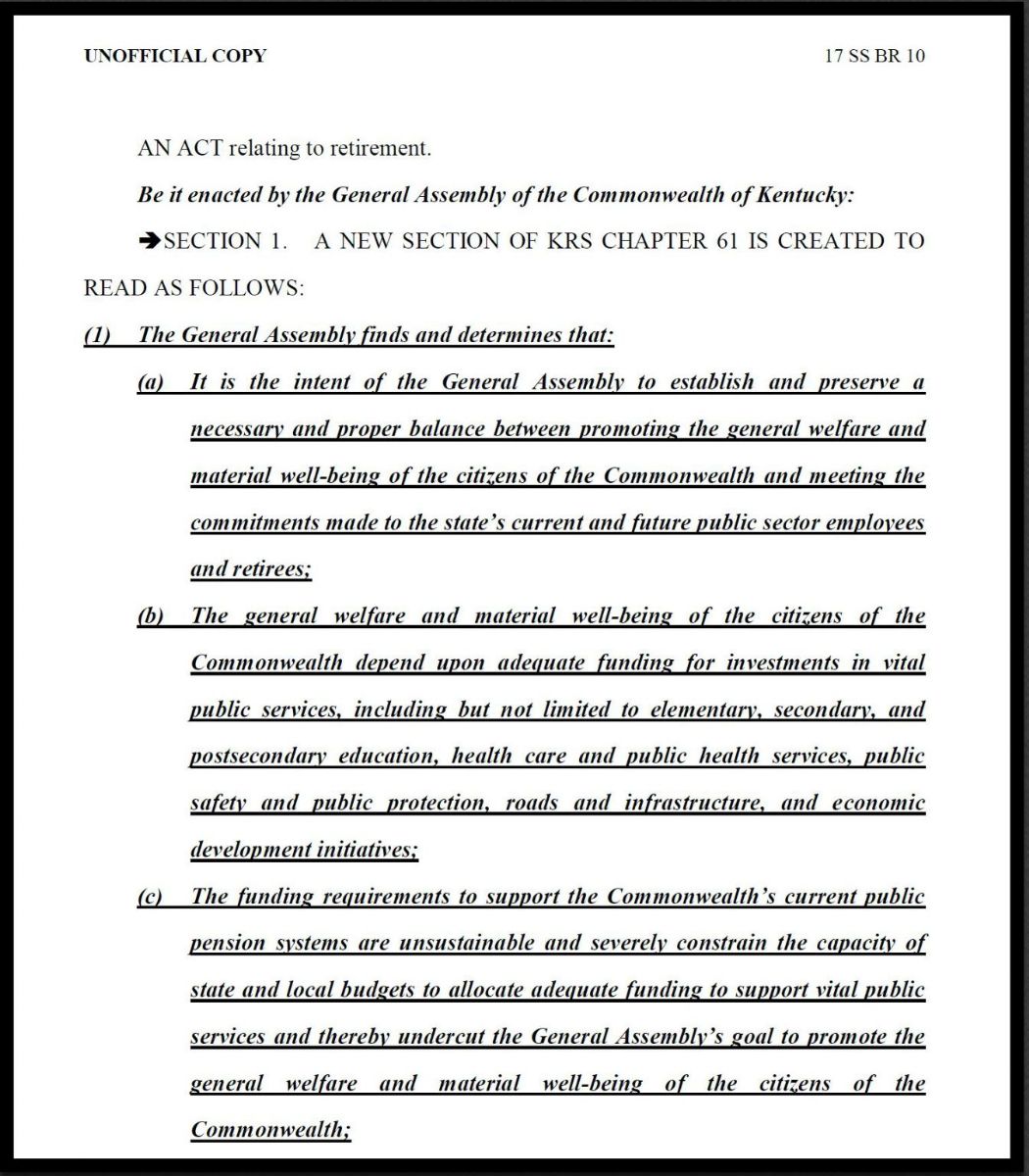 We have received the draft of the pension reform bill that is expected to soon go before a special session. The 505-page draft was released Friday night. All legislators are now reviewing it. Governor Bevin has not announced a date for the special session.
Also released on Friday was a 16-page section-by-section summary of the bill draft and a side-by-side comparison chart. The chart shows changes the bill would enact for CERS hazardous and nonhazardous plans, as well as the proposed structure of a Public Employees Retirement System (PERS) Board.
The draft is now in the hands of our actuary, who is analyzing the bill. We will present the actuary's findings to the KLC Board of Directors for their consideration. In the meantime, please continue to reach out to your legislators to voice any concerns you have on the bill and its impact on municipalities, the County Employees Retirement System (CERS) and the dedicated employees who are vital to the success of our cities. You can contact your legislators at 1-800-372-7181 or by email and on social media.
Click here to access the bill draft.
Click here to access the summary.