Kentucky Budget Director Tells Legislators Spending Reductions Imminent
Posted on
February 14, 2018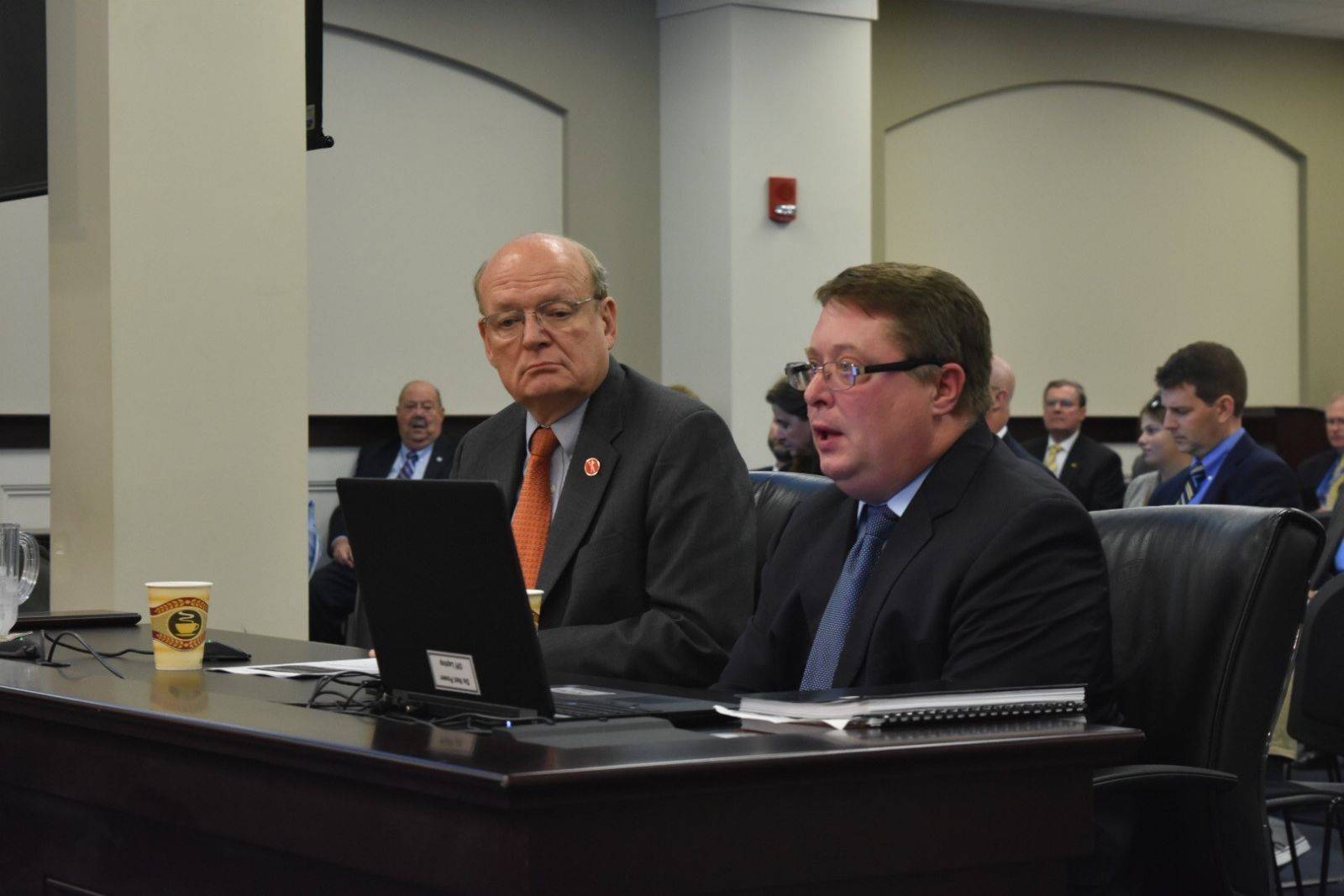 Kentucky's budget director says plans are in the works for future reductions in government spending. Director John Chilton and members of his office presented information on the current budget situation to the Interim Joint Committee on Appropriations and Revenue on Thursday afternoon. Chilton told lawmakers, "We're close to making a recommendation to the governor for reductions."
The Consensus Forecasting Group met on October 13 to draft preliminary revenue estimates for the Fiscal Year 2018 General Fund. The group voted at that time to continue with a pessimistic forecast for the budget. That forecast did decrease the expected budget shortfall from $206.2 million to $155.6 million, thanks to better than expected first-quarter earnings and a slightly improved economy. Still, Chilton cautioned against reading too much into the uptick. "We've got reasons to be a little bit more optimistic in October than we were in August," he said, "but it's a long way from the end of the fiscal year where we can see where receipts are actually going to come out."
The biggest issue the state is dealing with is a drop in sales and usage tax receipts, as well as a decline in the corporate income tax and coal severance tax. Sales and usage tax receipts are down $54.6 million from estimated earnings and corporate income tax is down $81.9 million. Sales and usage tax, along with the individual income tax, make up 75 percent of the state's general fund. Several members of the Committee questioned if the report shows the need for tax reform. Governor Bevin has indicated he wants to address tax reform in the 2018 Regular Session of the General Assembly. The Kentucky League of Cities is advocating for changes to the state's gas tax formula and to the restaurant tax and local sales tax requirements. KLC is focused on protecting local revenue streams and expanding the options available to cities.
Greg Harkenrider, deputy executive director for the Office of the State Budget Director, agreed with Senator Danny Carroll (R-Paducah) that the state's tax structure is off. "Especially on the sales tax," confirmed Harkenrider. "The sales tax base in Kentucky is notoriously narrow. We don't tax hardly any services and exempt some goods that are taxed by other states. As we go to more online purchases and go to more purchases of services, our sales tax is just not keeping up." While Director Chilton could not provide specifics for what tax reform plans may be proposed by his office and the governor, he did promise, "Everything is on the table." He advised lawmakers Governor Bevin has a high priority for tax reform, as soon as the pension issue is resolved.
Representative Ken Fleming (R-Louisville) expressed to the Committee four components he sees to tax reform. He stressed it will require looking at tax expenditures, reviewing government efficiencies, ensuring tax compliance and restructuring the tax code. "We can go through, and I can identify quite a bit of money that we can look at in terms of restructuring or rethinking what is our return on this," remarked Fleming. "There's got to be a shift to get us in a more sustainable situation."
Outlooks for the state's general fund aren't any rosier in the near future. Harkenrider says the Group anticipates tepid increases for fiscal years 2019, 2020, 2021 and 2022. "We're predicting flat growth into the future," he warned. The Group and Office of the State Budget Director also expect a stagnant Road Fund. "In an eight-to nine-year span, you have zero growth in the road fund," declared Harkenrider.
The Consensus Forecasting Group will review the state's receipts again in December and make a final recommendation before the budget session in January. Director Chilton expects the governor to act soon. Governor Bevin ordered a 17.4 percent cut in spending in September for most state agencies. "I think the governor will actually make a direction to reduce spending in certain ways in the very near future," Chilton pronounced.