Governor Bevin and Legislative Leaders to Unveil Pension Plan Wednesday
Posted on
January 17, 2018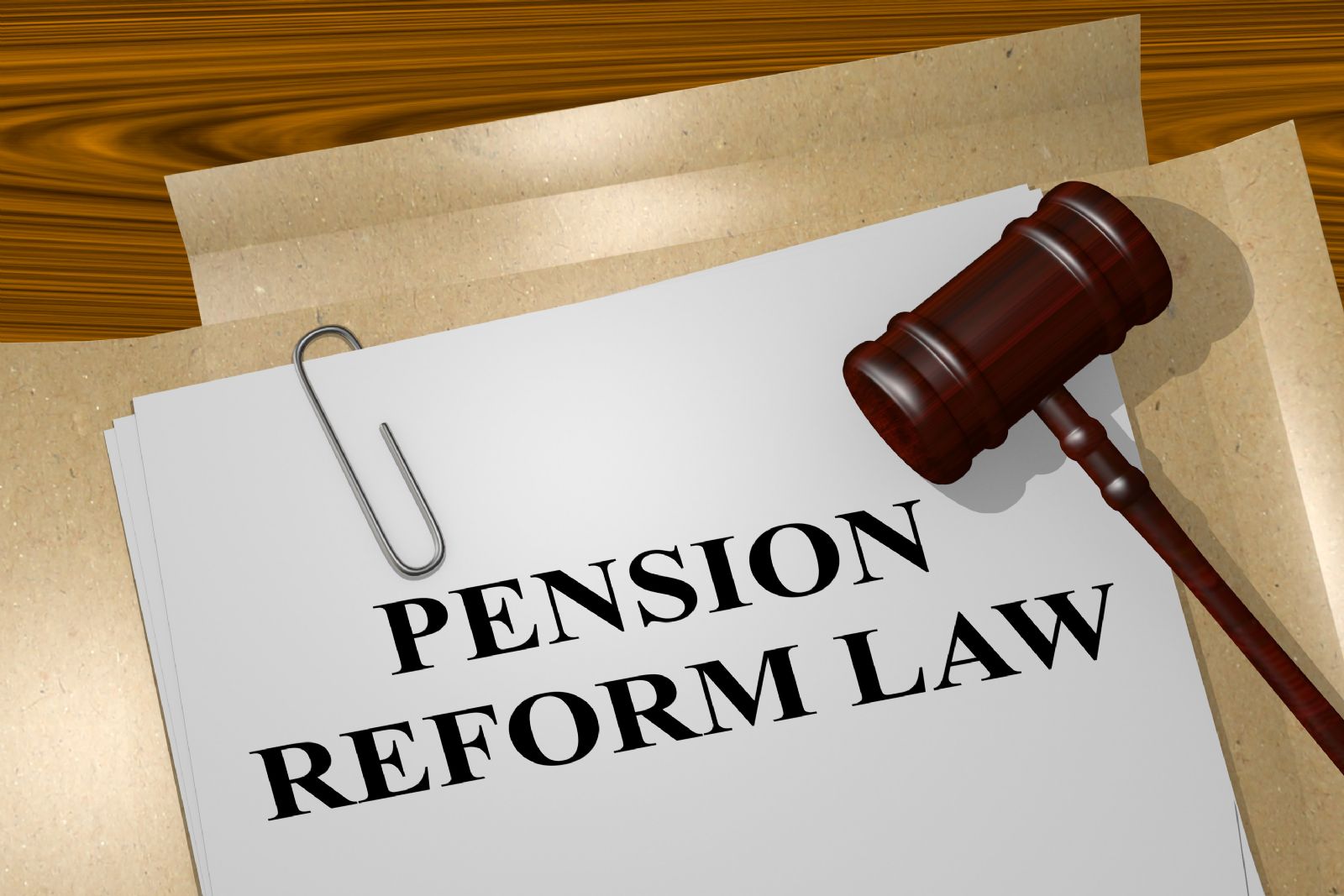 The wait for current and former public employees will soon be over. They will find out Wednesday what the future could hold for their pension. Governor Matt Bevin has announced a news conference will be held Wednesday morning at 9:00 a.m. EDT to unveil a plan for pension reform. The governor will be joined by Senate President Robert Stivers (R-Manchester) and Speaker of the House Jeff Hoover (R-Jamestown). Tuesday afternoon Governor Bevin told reporters current, retired and future public employees will appreciate the efforts made to preserve promises, while still resolving the state's looming pension problem.
Governor Bevin says the draft of the new pension plan is currently more than 400 pages long. Tuesday, after a ceremonial bill signing, Bevin vowed the public will have a chance to review it after it's released before he calls a special session to focus on pension reform. "They'll have plenty of time to look at it," said the governor. "They're going to have ample opportunity for people to read it, people to understand it and ask questions about it." He told reporters the plan would be out for weeks before the special session would convene. He also guaranteed the media they would be provided with bullet points of key changes and an opportunity to sit down with State Budget Director John Chilton after the plan's release.
Republican leadership in the House and Senate have been meeting for weeks to draft the pension proposal. They have not indicated what will or will not be included in the plan, only saying some controversial items in the PFM Group Report that was presented to the Public Pension Oversight Board back in August will not make it into the bill. The PFM Group was hired by the state, at Governor Bevin's request, to study the state's pension systems. Its recommendations included rolling back cost of living adjustments (COLAS) for retirees, requiring hazardous duty employees work to the age of 60 and putting teachers in Social Security, just to name a few. Legislators have already said the COLA rollback will not be considered. The Group also recommended a 401K-style defined contribution plan for all public pension plans, including the County Employees Retirement System (CERS). The governor was advocating for such a change before the PFM Group issued its report.
The Kentucky League of Cities (KLC) and a coalition of 24 other employer and employee groups is seeking separation of CERS from the Kentucky Retirement Systems (KRS) as part of the pension plan. Separation would create a new CERS Board of Trustees that would be focused solely on the structure and investments of CERS. Currently, CERS is managed by KRS, which also manages the Kentucky Employees Retirement System (CERS), one of the worst-funded pension systems in the country.
Groups advocating for separation have voiced concern that all pension systems in Kentucky are being treated with one solution, even though all systems do not face the same challenges. CERS is 59 percent funded due to a slight decrease in its funding level caused by recent assumption changes the gubernatorial controlled KRS Board of Trustees failed to phase-in, as requested. CERS is funded at a much higher ratio than KERS, which is only 14 percent funded.
These systems are not only distinctly different because of their respective funding statues, but also because of their funding sources. CERS is funded by local employers and does not receive funds directly appropriated in the state budget. The actuarial firm hired by KLC, October Three Consulting, predicts CERS will be 100 percent funded by the end of the current amortization period, Fiscal Year 2043, if reforms passed in 2013 are given time to work.
The legislature passed Senate Bill 2 in 2013. The bill stopped the digging of the state's unfunded liability by ending automatic COLAs, creating a tier 3 hybrid-cash-balance system and requiring the legislature to fully-fund the actuarially required contribution (ARC). CERS employers have always paid 100 percent of the required ARC payment, unlike the state.
Governor Bevin has repeatedly said the state's pension system is a failure and repeated that comment on Tuesday. "If we don't fix it, it's going to go bankrupt, so we're going to fix it," he pledged. In a Facebook video posted Tuesday night Bevin said, "I'm confident in our ability to solve this problem." While Bevin would not hint at what the new pension plan might contain, the email announcing Wednesday's news conference calls it "Keeping the Promise" and says it will be a comprehensive plan to save Kentucky's ailing public pension systems. Tuesday afternoon he told reporters, "This is a good plan, it's one that fulfills the promise, it's one that allows people to get what it is that they were promised."