Testimony Warns Kentucky Lawmakers of Hidden Dangers of Legalizing Marijuana
Posted on
October 13, 2017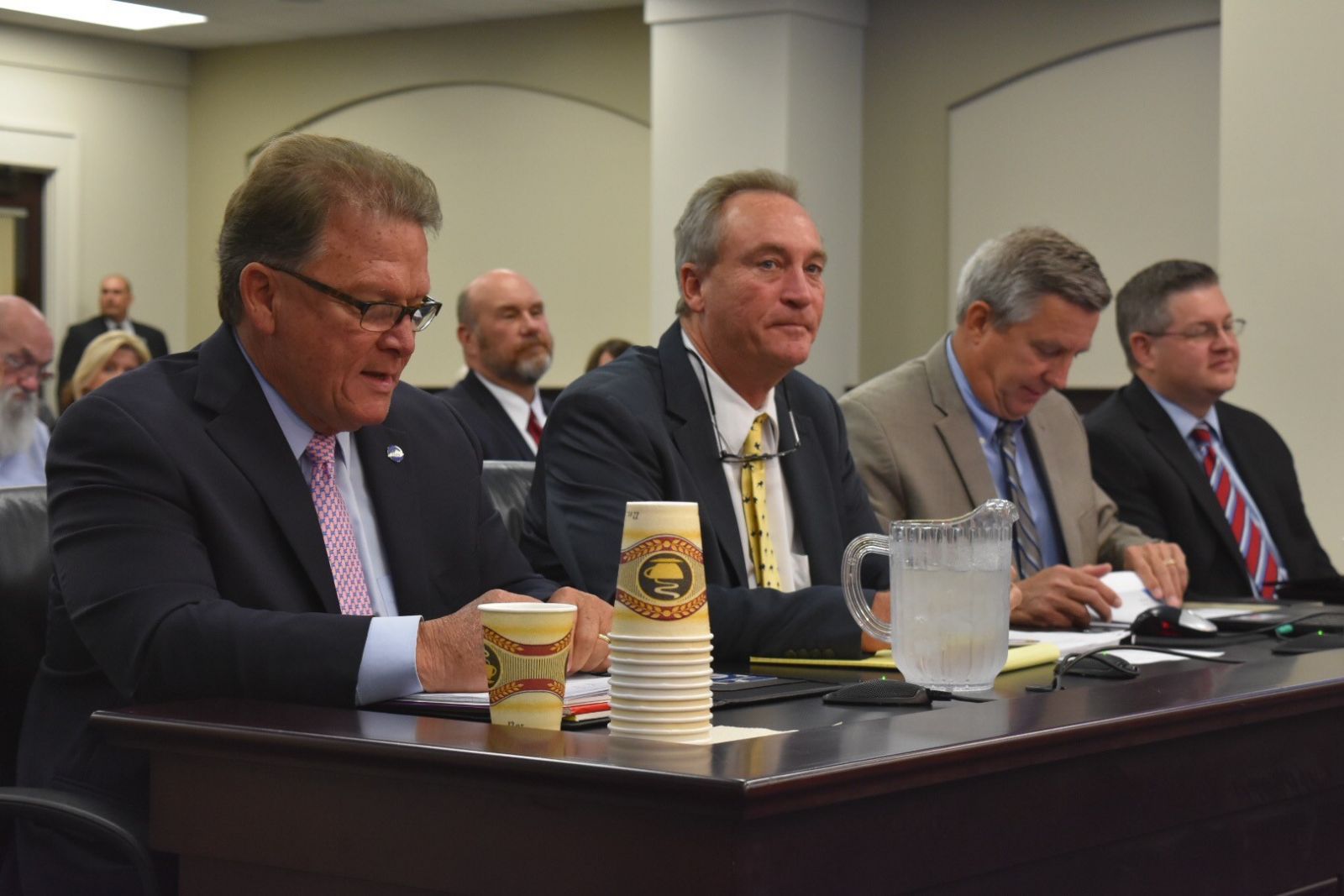 Legislators were warned Thursday about the slippery slope of legalizing marijuana. A group of experts testified before the Interim Joint Committee on Veterans, Military Affairs and Public Protection about marijuana and public safety. Many references were made to states that have legalized marijuana and the impact the change has had on workforce development, the youth and law enforcement in those communities. The four men testifying Thursday afternoon warned there are many social, legal and economic impacts to states that legalize the drug.
Ed Shemelya, director of the National Marijuana Initiative, told members of the Committee that the potency levels in marijuana today are much higher than they were 50 years ago. He testified the levels now exceed 30 percent, compared to around 1 percent in the late 1960s. "What we're looking at today is a drug that we really have no idea what it is doing to the most susceptible group, and that is our young people," testified Shemelya. He told legislators the fastest growing segment of marijuana users are ages 18-34. Those are also the users being impacted by the higher potency levels, which Shemelya testified was originally created for medicinal purposes but is now being seen in a smokeable form. "The drug is evolving so fast we're struggling to keep up," he warned.
Van Ingram, executive director of the Kentucky Office of Drug Control Policy, questioned the motivation of marijuana producers who claim the drug carries little risks. He told lawmakers, "We're being led down the wrong path." Ingram testified 10 to 15 percent of people who use marijuana will develop addiction issues. "We certainly have enough addiction issues in this state without bringing more to the table," said Ingram. Tony Coder, director of state and local affairs for Smart Approaches to Marijuana, quoted a study in the American Journal of Psychiatry that showed those who used marijuana were twice as likely to develop an opioid addiction.
Twenty-nine states have medicalized marijuana in some form and eight states have legalized it for recreational use for people over age 21. Colorado and Washington first legalized it recreationally in 2012. Shemelya testified Thursday that driving under the influence of drugs is fast becoming the majority of DUI arrests in Colorado. Deadly vehicle crashes involving marijuana are up 10 percent in the state, and he says Colorado has seen a major increase in hospitalizations due to overdoses linked to the increased potency of marijuana. He also showed lawmakers the percentage of school suspensions and expulsions due to marijuana are up to 63 percent and have steadily increased in Colorado since legalization. "What I can guarantee you will happen is our youth will use cannabis and will use it at alarming rates," testified Shemelya.
There has been a movement to legalize marijuana in Kentucky to raise money for the state's struggling pension systems. Those testifying Thursday warned against that mindset. Shemelya pointed to Colorado, which legalized marijuana to build new schools. Five years later, he says no schools have been built. Instead, Shemelya says much of the money generated through legalization in Colorado is now spent regulating the industry and on harm reduction efforts. Coder testified money generated through the taxing of marijuana is being lost as sales on the black market continue to grow in states that have legalized the drug.
He also told lawmakers Colorado is seeing workplace issues with the legalization of marijuana. "There are definitive impacts to legalization that are not easily understood," he testified. Colorado is reportedly having trouble finding workers who can pass drug tests. Coder also testified the legalization of recreational marijuana is creating workplace safety and legal concerns for employers. He said low-income and minority communities are also suffering as most pot shops are in those areas.
Kentucky State Police Commissioner Richard Sanders testified about the myths of legalizing marijuana. He told lawmakers statistics have shown it doesn't eliminate the black market, doesn't eliminate overdose deaths and doesn't reduce crime. "My 40 years of law enforcement says this is not the savior," testified Commissioner Sanders. "I'm not willing to sacrifice my children's and grandchildren's future to save my pension."
The Kentucky League of Cities has not taken a position on the legalization of medicinal or recreational marijuana, but the KLC Board of Directors has committed to combating drug abuse and it remains a top priority for 2018.