CERS Coalition Continues to Seek Separation After PPOB Testimony Shows High KRS Fees
Posted on
September 26, 2017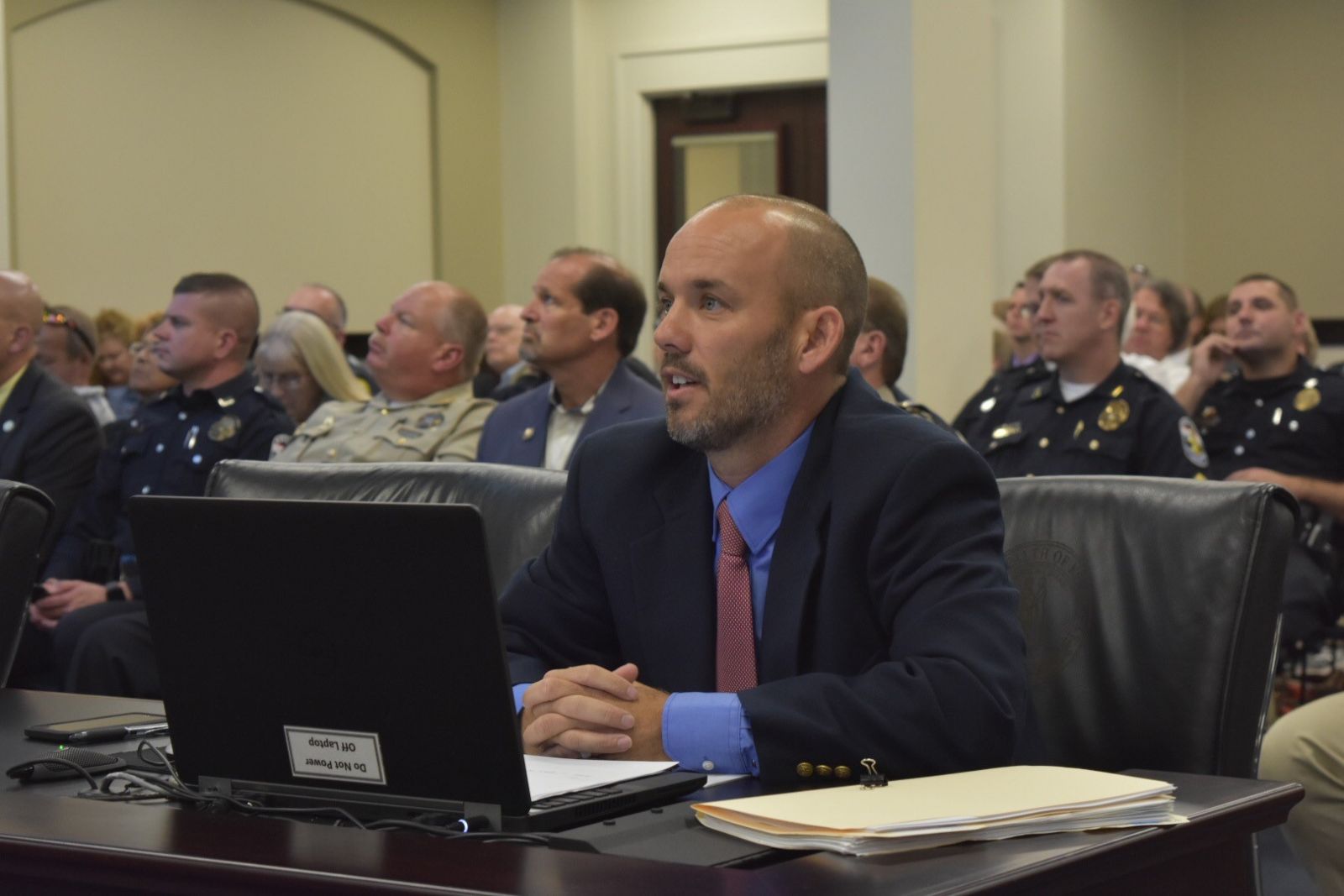 State lawmakers got a view Monday afternoon of the money Kentucky must contribute to the state's pension plans. Presentations before the Public Pension Oversight Board (PPOB) from the state's three pension systems focused on their biennial budget requests. The Legislative Research Commission (LRC) also presented information on how Kentucky's pension plans did in the last fiscal year in investment returns, asset allocation and fee management. The overarching message was many of the pension systems saw good gains, but they came after years in which the recession took a toll.
Bo Cracraft presented the semiannual investment update from LRC. He pointed out that all of Kentucky's pension plans had a good fiscal year. "A year ago, we were talking about negative returns," said Cracraft. "This year was the opposite. You can see really strong returns, in some cases a 30 percent turn-around from one year to the next." The County Employees Retirement System (CERS) nonhazardous pension plan had fiscal year returns of 13.8 percent, above its benchmark. The CERS hazardous pension plan also saw a return above its benchmark, earning 13.7 percent. Cracraft pointed out 10-and 20-year returns are "a bit restraining" but include the major drops that occurred in the recession.
The Legislative Research Commission is also now reporting on CERS and the Kentucky Employees Retirement System (KERS) independently. "You're starting to see those plans act differently," said Cracraft. That is why he says LRC decided to report on the two plans separately. CERS has 22 percent of state pension assets and 63 percent of the assets in the Kentucky Retirement Systems. Both CERS plans also saw better returns than both KERS plans.
Cracraft detailed how asset allocations have been shifting nationally and in Kentucky's plans. "The way a plan allocates assets is going to drive a lot of the underlying returns," said Cracraft. He indicated CERS has a higher than normal allocation to alternative assets, things like real estate and private equity. However, it has a lower than normal allocation in fixed income like bonds and high-yield assets.
The Kentucky Retirement Systems (KRS), which manages CERS funds, revised portfolio allocations for Fiscal Year 2018. Cracraft said the most noticeable change is a shift from public equity to credit assets, which now make up 30 percent of CERS assets.
KRS Interim Executive Director David Eager testified on the status of all plans within its system. Once again, he pointed out the required contribution increases due to assumption rate changes made back in the summer. "Contribution rates are going up enormously," testified Eager. The Kentucky League of Cities had requested assumption rate changes for CERS plans be phased in, to reduce the shock to local government budgets that have limited income streams. The Board declined and set the rates for CERS at 2.3 percent for inflation, 6.25 percent for investments and 2.0 percent for payroll.
Eager told the Board employer contributions for CERS plans will be around $649 million for Fiscal Year 2018, but would climb to close to $995 million for Fiscal Years 2019 and 2020. The state's increased contribution for its plans jumps to $1.48 billion in Fiscal Year 2019. The state does not directly appropriate any revenue from its budget toward the CERS ARC, or actuarially required contribution.
The Kentucky League of Cities and 24 other organizations are advocating for the separation of CERS from KRS. "Separation helps isolate CERS from politics," said KLC Governmental Affairs Manager Bryanna Carroll. "We want to separate the system as it is and move forward with our own administration to provide more prudent accounting and conservative expenses." CERS pays 63 percent of administrative expenditures for KRS, including fees. Monday, Cracraft outlined the high expense for KRS investment fees. In Fiscal Year 2017, KRS paid combined fees of $120 million on $16.5 billion while the Teachers Retirement System (TRS) paid $61 million on $19.4 billion. KRS investments cost $7.24 on every $1,000 invested while TRS pays $3.14 per $1,000. The state has separate administrations for TRS and the Judicial Form Retirement System (JRFS), for which the state does appropriate money. Once separated, CERS would still report to the Public Pension Oversight Board, as the JRFS, TRS and KRS directors did on Monday.
No date has yet been set for a special session to deal with pension reform. The governor has repeatedly said he will call one, and Republican lawmakers have been meeting to draft a proposed pension reform bill. House leadership has said the public will get a chance to review and comment on the bill before lawmakers vote.