Kentucky Sees Boom in Prison Population
Posted on
September 20, 2017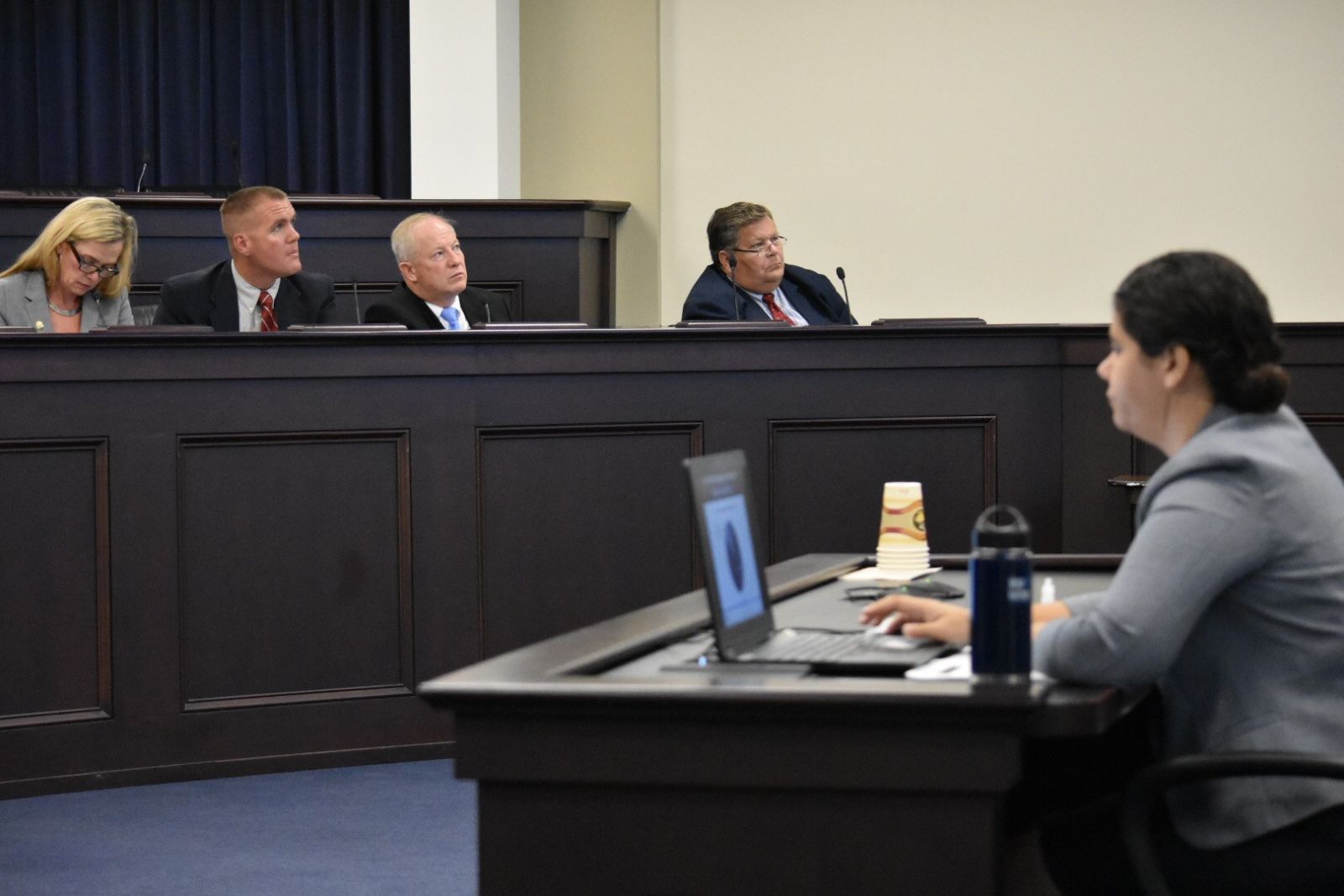 More and more people in Kentucky are going to prison for lesser offenses. That was the message today from the Crime and Justice Institute as it testified before the Criminal Justice Policy Assessment Council Reinvestment Initiative Work Group. The Group heard about the high rate of imprisonment in Kentucky for drug possession and lower-level offenses. A representative from the Institute told members of the Group the increase in imprisonment in the state is way above the national average and not in line with the state's crime rate.
Felicity Rose, a senior associate at the Institute, gave Group members a detailed breakdown of Kentucky's prison population and how much the booming population is costing taxpayers. Rose pointed out Kentucky spends millions more than neighboring states to house inmates. For example, she says reducing Kentucky's prison population to West Virginia's level could save the state more than $80 million and the state could save $60.3 million if the population were decreased to Indiana's level.
Instead of decreasing the imprisonment rate in Kentucky, Rose testified the state saw a 32 percent growth in admissions from 2012 to 2016. Rose called the climb surprising. "That's quite a bit of growth for five years, compared to what we see in most states," she testified. She said the increase came as violent crimes in Kentucky declined by 3 percent and property crimes dropped 15 percent. The big increase was due to a spike in drug and Class D felony sentences (those are crimes like drug possession, theft or wanton endangerment). Seven of the top 10 offenses committed by inmates in custody of the Department of Corrections were drug or property crimes. "It's pretty unusual to see that much nonviolent crime on the list," said Rose.
The growth in state prisoners was in both new inmates and those sent back to prison after a judge revoked parole. Rose told members of the Work Group that the greatest increase was due to drug convictions, up 29 percent from 2012 to 2016. Nearly half of those new drug convictions, 41 percent, were for possession while 43 percent were sentenced for trafficking. Rose said 72 percent of the new inmates convicted on a drug charge only had that one felony on their record. John Tilley, secretary of the Justice and Public Safety Cabinet, questioned why Kentucky would treat drug possession as a felony. "Possession denotes addiction," said Tilley. "Why would prison or jail be the answer?"
Nearly all inmates imprisoned for parole violations in Kentucky had it revoked due to technical violations. Rose testified 96 percent of Kentucky's parole cases were revoked for that reason, way above what she said was a national average of 50 to 65 percent. Senator John Schickel (R-Union) questioned if "it's really just enforcing that honor system" that he pointed out parole is based on. Rose told members of the Group that people in prison on drug offenses are most likely to be released on parole; however, they also end up spending more time collectively behind bars due to extended sentences caused by technical parole violations.
Governor Bevin formed a Criminal Justice Policy Assessment Council (CJPAC) last year to study the state's criminal code and recommend changes. CJPAC's recommendations last year led to the passage of Senate Bill 120 in the 2017 Regular Session of the General Assembly. The criminal justice reform bill was a KLC initiative. On Wednesday, Rose told members of the Work Group that number is high with 49 percent of state inmates in local jails in 2016, a 31 percent increase from 2012. Rose said it costs about half the expense for the state to house inmates in local facilities. Bellevue Police Chief Wayne Turner is on the Work Group. He questioned how much money the state provides local jails to fund drug treatment programs for state inmates. "How can you provide treatment on $2 a day?" asked Turner, a member of the KLC Board of Directors.
Kentucky has seen fewer inmates get shock probation – when inmates are granted parole after only 30 to 180 days into their sentence – in the past five years. Rose also testified the state has a higher female inmate population (13 percent) than the national average (7 percent). She testified the increase in drug offenses is driving the jump in females incarcerated. She also testified the state has seen a decline in the overall time a person spends behind bars, but she said that was due to the big jump in incarceration for drug and Class D felony crimes that have less mandatory time. The state also has a higher percentage of African-American inmates than the state population. In 2016, 21 percent of people in Department of Corrections custody were African-American while the African-American population in the state is only 8 percent.