Lawmakers Look For More Ways to Develop Kentucky's Workforce
Posted on
June 11, 2018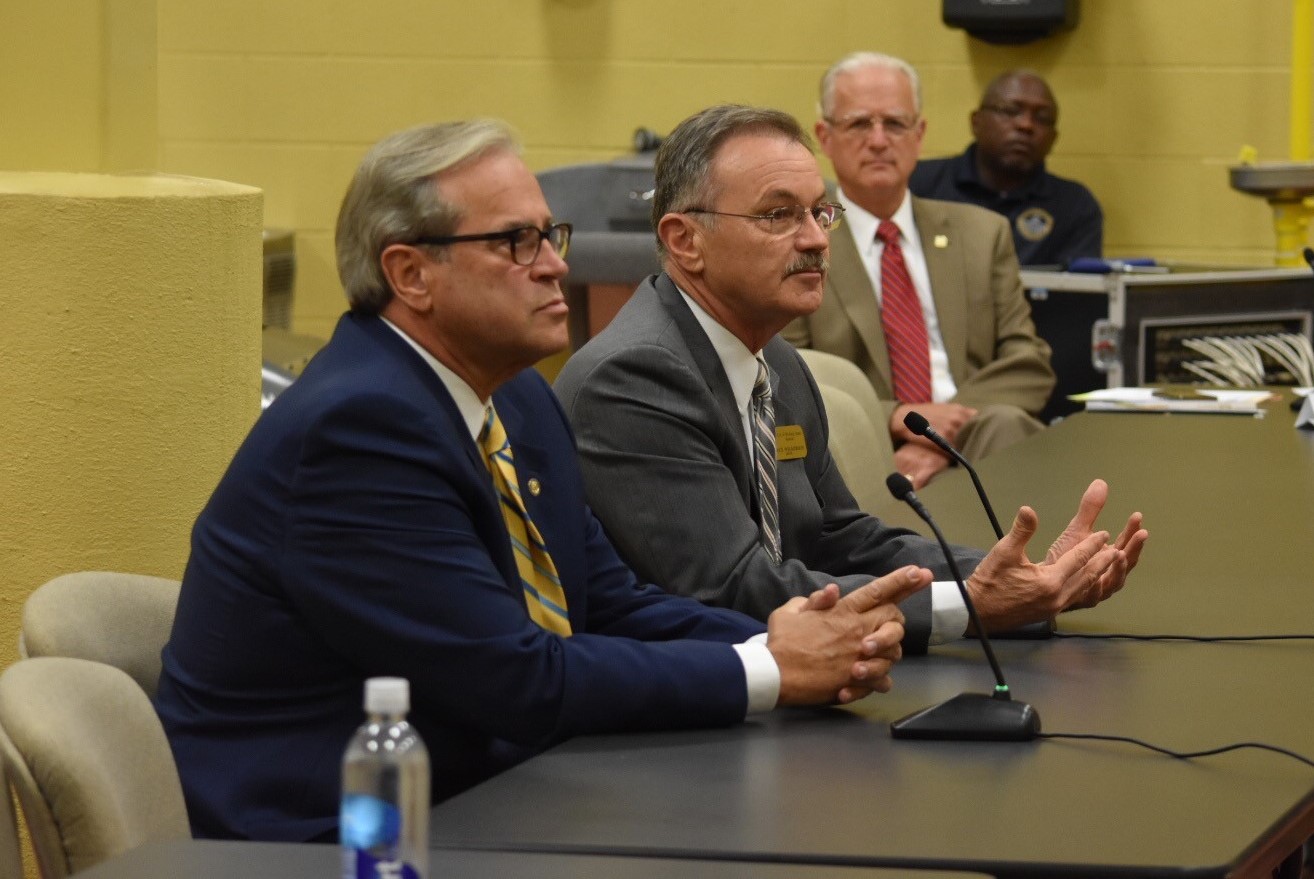 It's time Kentucky started training its next workforce. That message topped conversation in Bowling Green Wednesday at the Interim Joint Committee on Economic Development and Workforce Investment. Lawmakers met at the Warren County Area Technology Center, a facility that focuses on career readiness. Classes were underway at the facility as lawmakers talked about career training. You could hear banging and drilling in nearby classrooms as Bowling Green Mayor Bruce Wilkerson told the Committee communities need to give people the tools and skills needed to fill jobs open throughout the state.
Warren County is one of many Kentucky communities with a worker shortage. The Bowling Green area has 5,789 positions currently open. The Education and Workforce Development Cabinet has recently said there are 150,000 jobs open statewide. More than half of those open jobs are in careers that require some type of training or education, but not a bachelor's degree. Mayor Wilkerson said that type of career education is especially important to local governments. "Government can help or it can hurt," warned Wilkerson. He told lawmakers recent state legislation, like right-to-work, has helped to make Kentucky much more competitive. He said the state now needs to focus on developing what the mayor called "good workers for our community."
Lawmakers heard from some agencies hoping to develop those workers. The Bowling Green Chamber of Commerce detailed a program called LAUNCH that focuses on developing career-wise high school graduates. It started the program last year. Chamber Chief Operating Officer Meredith Rozanski told Committee members it's been so successful they're expanding this school year to include schools in a 10-county workforce area. The program starts in middle school and carries through to graduation with career expos, career shadowing, workshops on everything from workplace etiquette to resume building, and even internships for high school seniors. Committee Co-Chairman Representative Jim DeCesare (R-Bowling Green) told Rozanski he was encouraged by the program and the initiative his hometown is taking to grow its own workforce. Senator Ernie Harris (R-Prospect) suggested the program should be looked at for possible use statewide.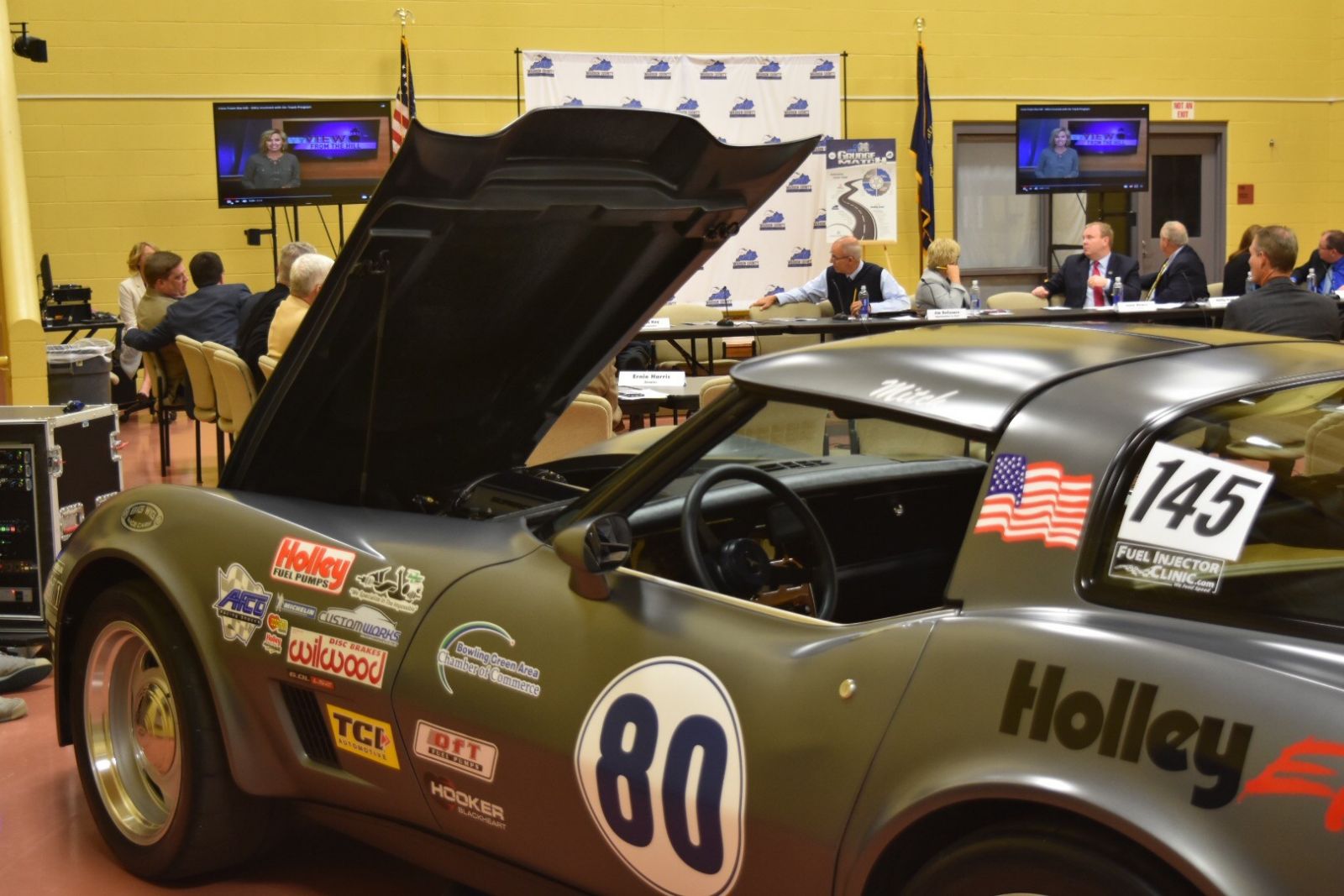 The need for an increased workforce was also the theme of testimony from Dave Tatman, the executive director of the Kentucky Automotive Industry Association. Bowling Green's connection to the automotive industry was evident in the Committee meeting. Near lawmakers was a 1980 Corvette on display that students at the Warren County Area Technology Center are rebuilding. Tatman told lawmakers Kentucky needs more programs like that, teaching the next generation of automotive workers. "We are really facing a critical skills shortage in our state," warned Tatman.
The senior vice president for economic development with the Tennessee Valley Authority (TVA) also addressed the committee. TVA covers seven states, including several counties in Kentucky. John Bradley told lawmakers, "I think right-to-work was huge. That's going to be a big deal going forward." Right-to-work was KLC-supported legislation that passed in 2017. Bradley told lawmakers the law will help Kentucky land competitive developments. "With right-to-work, you're not going to be marked off the list for a big project."
The Kentucky League of Cities Board of Directors has voted to support efforts for workforce development in Kentucky. Versailles Mayor Brian Traugott chairs the KLC Economic Development Task Force. He has voiced support for programs providing young students a different path to success, outside a four-year college degree. He agreed with Labor Secretary Derrick Ramsey that it may take a change in culture in Kentucky for more parents to see the potential these types of programs have to put students on a path to success.