Workforce Development Looks to Build Middle-Skill Workers
Posted on
April 3, 2018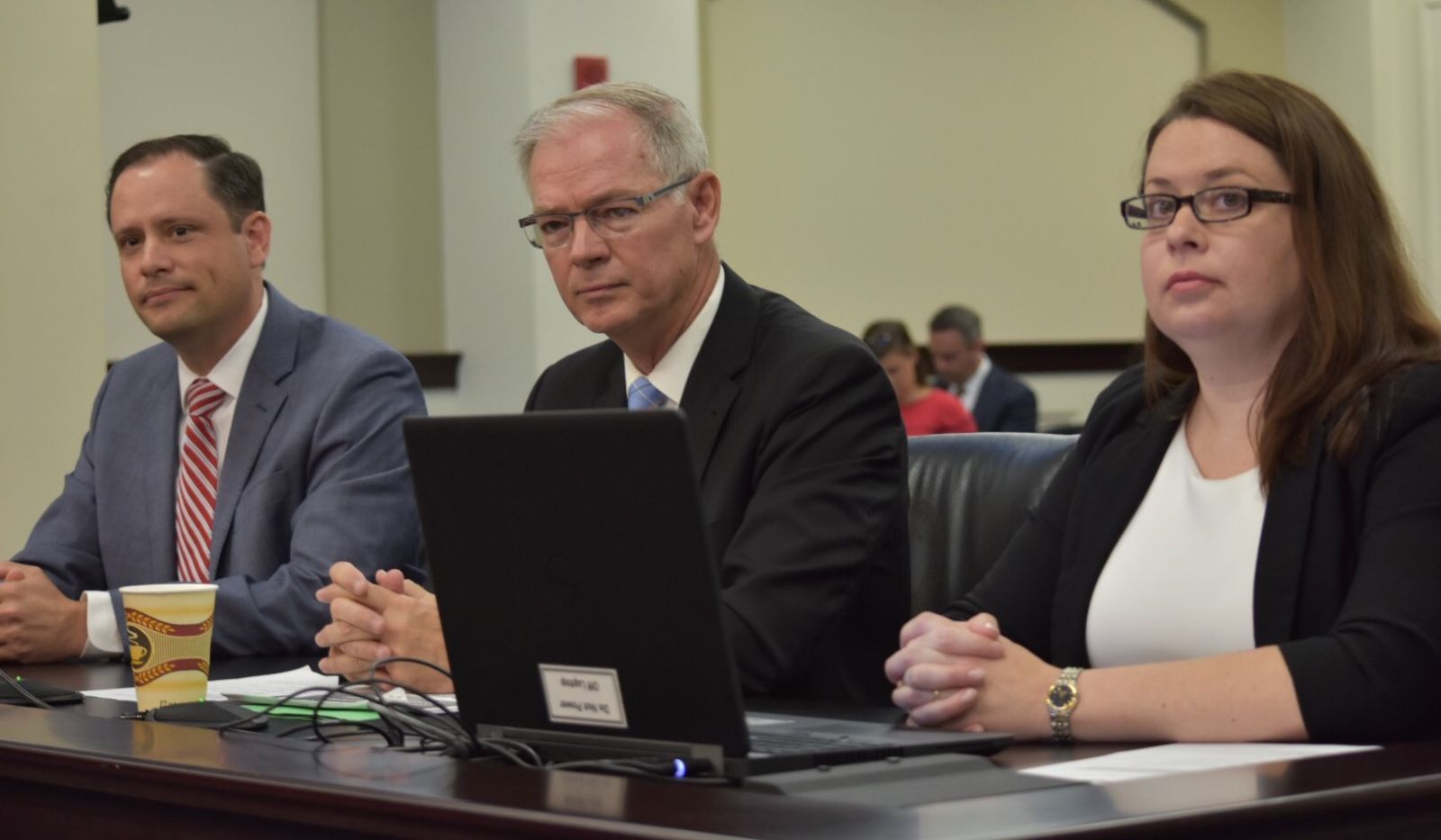 Kentucky has a middle-skilled workforce shortage. That message was delivered today by the Education and Workforce Development Cabinet. Representatives from the Cabinet testified before the Interim Joint Committee on Economic Development and Workforce Investment. The Cabinet has spent millions of dollars to expand the state's middle-skilled workers pool. Despite the effort, the Cabinet's Deputy Secretary testified Thursday that the gap between workers and available jobs is still a major gulf in Kentucky.
Deputy Secretary Brad Montell told members of the Committee Kentucky has "150,000 jobs open today that we need to fill in the middle-skill area." In 2015, 58 percent of the jobs in Kentucky fell in the middle-skill area, compared to 15 percent that were low-skill and 27 percent considered high-skill jobs. Middle-skill employment is any job that requires some type of training or education; those above a high school diploma but not requiring a bachelor's degree. It's the shortage of workers in that section that Montell says could keep companies from locating in Kentucky. "Companies looking to locate here don't ask about buildings or incentives," he told lawmakers. He says the number-one concern companies voice is available workforce.
Montell told lawmakers low-skill jobs, those filed by employees with a high school diploma or below, are shrinking in number in Kentucky. Only one out of every 100 new jobs created in the state falls into the low-skill category. Montell says the problem is 40 percent of the 50,000 high school graduates in Kentucky every year don't seek out additional training or education. Only one percent of that group has any type of credential to prepare them for employment. Montell told lawmakers a high school diploma is no longer enough for Kentuckians looking for employment. "We can't let them graduate with nothing but their diploma because it's not enough," he warned. He wants to see some type of dual credit program become a requirement for graduation to ensure students are better trained for the workforce. "It gives us an opportunity to engage those students, get them on some pathway while they're still in high school. If they graduate, it's almost impossible to reach them."
Lawmakers were given an update Thursday to the dual credit program and four others the Education and Workforce Development Cabinet has put into place to help bring more Kentuckians into the middle-skills workforce. The Cabinet is also implementing Kentucky's Work Ready Skills Initiative, the Work Ready Scholarship, Kentucky Work Matters Task Force and Medicaid Community Engagement. The Work Ready Skills Initiative involves a $98.8 million investment in 40 projects across the state aimed at providing training to thousands of Kentuckians in five sectors. Montell says there is optimism on the expected success of the program. "I had one legislator earlier this year approach me and he said, 'I think this is the best money we've ever spent,'" said Montell.
Legislators also allocated $15.9 million in 2016 for the Work Ready Scholarship program, which offers tuition for up to 32 credit hours for Kentucky adults who need skills training. The training must be in one of five sectors: advanced manufacturing, business and information technology, construction trades, health care, or transportation and logistics. The Kentucky Work Matters Task Force focuses on helping people with disabilities, criminal records and substance abuse get opportunities in the workforce. "These people deserve this opportunity," said Montell. "We need them in Kentucky. It's going to take us all, pulling together, to fill this skills gap."
Medicaid Community Engagement is a proposal that Montell says will involve "any able-bodied adult, who is not primarily responsible for the care of a minor child. They'll have to either work 20 hours, go to school 20 hours, study 20 hours or volunteer 20 hours." Kentucky estimates about 350,000 Kentuckians will be subject to the requirements, but Montell says 155,000 are already employed. The state estimates about 125,000 within the group do not have a high school diploma. "This is an opportunity to move those individuals toward that GED," said Montell. He pointed out Kentuckians working toward a GED can also receive skills training. "It's going to open up doors," he promised.
The Kentucky League of Cities Board of Directors voted at its meeting in June to support efforts for workforce development in Kentucky. Versailles Mayor Brian Traugott chairs the KLC Economic Development Task Force. He says dual credit and the Kentucky Work Ready Skills Initiative are both important programs to help build Kentucky's workforce. Mayor Traugott is encouraged by results seen in both programs. "They're doing a good job of making sure we align with the needs of employers," he said. "The middle-skill job is where we should be focusing at both the state and municipal level."
Early last month Labor Secretary Derrick Ramsey testified about the Labor Cabinet's apprenticeship program, which also aims to develop a workforce for the thousands of unfilled jobs in Kentucky. He'll provide an update on that program next week at the Budget Review Subcommittee on Economic Development, Tourism, and Environmental Protection of the Interim Joint Committee on Appropriations and Revenue. At last month's hearing Ramsey testified the real challenge may be changing the culture of Kentucky. Mayor Traugott agrees. "Parents see a four-year degree as the only path of success," he said. He wants parents to know many of the programs outlined by the Education and Workforce Development Cabinet Thursday may be better suited career paths for some students. Paths that he says are much more affordable and much more practical.