Kentucky Lawmaker Fights Against Sanctuary Cities
Posted on
March 2, 2018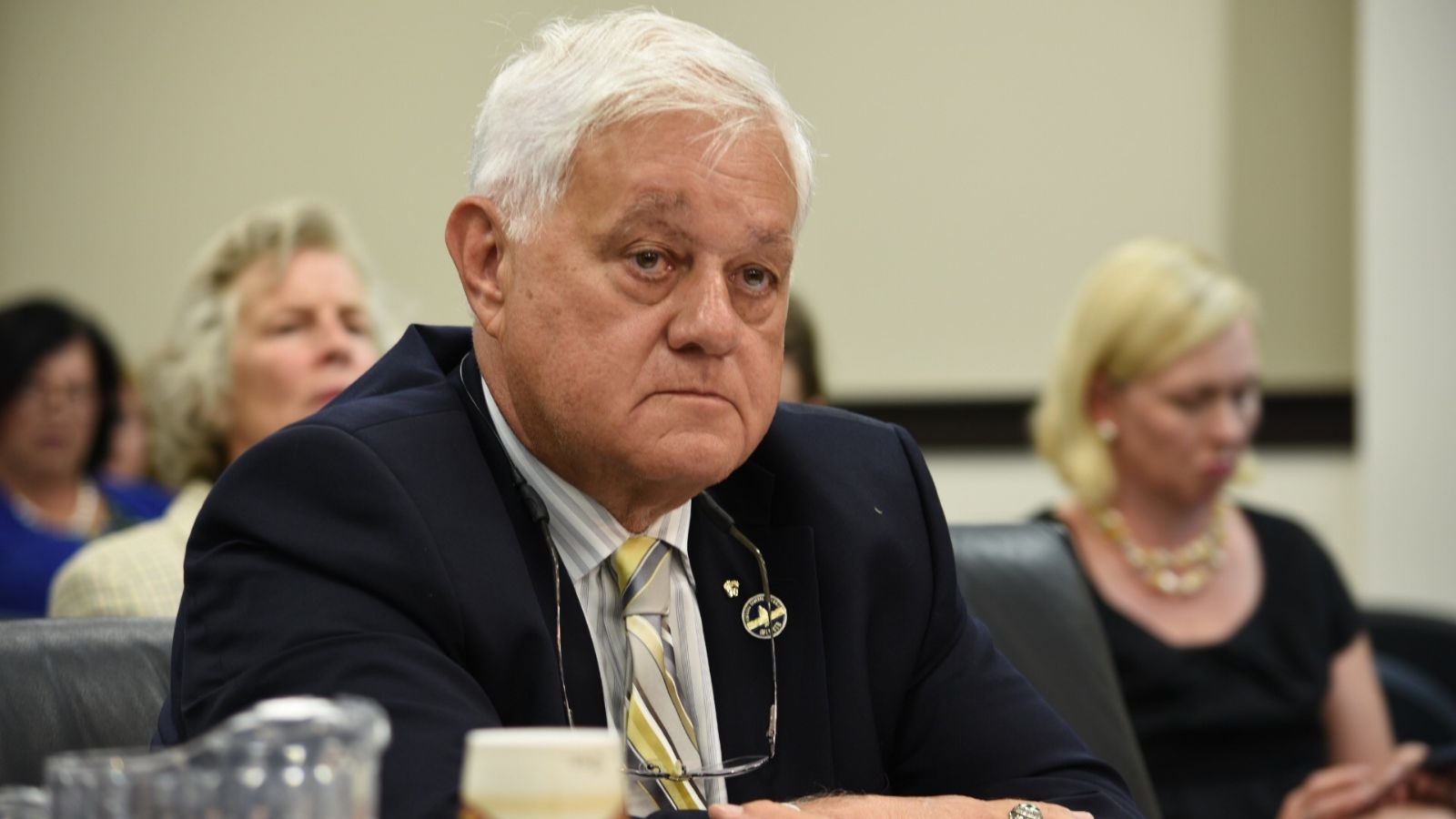 One Kentucky representative wants to put city leaders on notice: provide sanctuary to people in the state illegally and we'll fine you. At least that's what Representative Lynn Bechler (R-Marion) wants lawmakers to impose. He testified before the Interim Joint Committee on Judiciary this morning about House Bill 501, which he filed for the 2017 Regular Session of the General Assembly. The bill would have precluded cities or universities in Kentucky from having sanctuary city policies. Bechler testified, "The intent of the bill is clear" and clarified he would like to see the state "establish monetary penalties for those entities and individuals that never the less choose to have such a policy."
Representative Bechler told lawmakers about 50,000 people are living in the state illegally. He testified the illegal population makes up 1.1 percent of Kentucky's total population and about one-third of the state's total immigrant population. He argued the illegal population is continuing to grow; up from less than 10,000 in 1995, to 35,000 in 2005 and the approximate 50,000 listed in 2014. Bechler said such a growth in population is bringing about positive and negative impacts.
Undocumented immigrants make up 1.7 percent of the state's labor force and Representative Bechler testified illegal residents pay $36 million in taxes to Kentucky. But, he also claimed they cost the state and local governments millions in education, criminal justice and other expenses. He said illegal immigration enables smuggling and cartels and contributes to the gang problem. In all, he estimated people in Kentucky illegally result in more than $200 million in costs to state and local governments. "The negative side of the ledger outweighs the positive," testified Bechler. He warned those expenses could go up if state universities enact sanctuary policies.
No public university in Kentucky has an official sanctuary policy, but Representative Bechler believes they're moving in that direction. He pointed to Northern Kentucky University, the University of Kentucky, the University of Louisville and Western Kentucky University as state universities that have all taken steps to assist undocumented immigrants in Kentucky with getting a college degree. Bechler said WKU even passed a sanctuary campus resolution this year. He told lawmakers he was "shocked to learn that in Kentucky there is a regulation that specifically says that illegal aliens shall be charged in-state tuition." Bechler warned members of the Committee such a regulation is in direct conflict with the federal Illegal Immigration Responsibility Act that he says prohibits states from providing in-state tuition to people in the country illegally unless every American student is given the same tuition rate. Bechler says losing out-of-state tuition fees would cost Kentucky universities $250 million.
Most undocumented immigrants in Kentucky live in urban areas. Representative Bechler says 20,000 live in the northern Kentucky area and another 20,000 live in Louisville. Representative Tom Burch (D-Louisville) was the only lawmaker on the Committee to have time for questions. He told Bechler, "Louisville leaders have already stated they'll protect these people." He also said the law was too broad and contradictory to what the country stands for. Bechler responded: "I support immigration. All I'm saying is we need to enforce our laws. I have nothing against immigrants. I have a problem with illegal immigration."
Bechler's bill did not make it out of Committee this past session. The Kentucky League of Cities Board of Directors voted for a neutral position on the bill for the 2017 session. Any new bill filed on the issue for future sessions would be considered by the KLC Board of Directors. Representative Bechler told lawmakers at Thursday's hearing that they need to act. "Let's not turn a blind eye to this issue," he testified. "It's time to take action."