Due Process & Conducting a Hearing 101 - Webinar Tuesday, September 12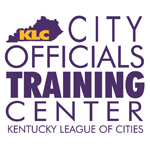 Due Process & Conducting a Hearing 101 - Webinar
Tuesday, September 12, 2017
2:00 p.m. – 3:15 p.m. EDT
This 75-minute session is designed to shed light on the basic due-process rights associated with code enforcement and other public hearings. The session will provide an overview of how to properly conduct a hearing to ensure compliance with applicable statutes and constitutional provisions.

REGISTER.
Total Hours: 1.25 Hours
Presenter: Morgain Sprague, Managing Counsel for KLC Member Legal Services
Who should attend? Code enforcement officers, hearing officers and any city official who participates in any type of public hearing procedure.
Credit: 1.25 hours of City Officials Training Center credit and/or Training Incentive Program (House Bill 119) credit
Registration: $25 KLC members; $50 nonmembers

KLC Cancellation Policy
Full refunds will be issued on cancellations made three days prior to the KLC training event in writing, by email or fax. To keep training costs affordable to all of our members, no refunds can be given after this deadline because of meal and material considerations. Credit card payments will be refunded to the card that made the charge for cancellations made within the time frame. Attendees may also choose to send another representative from his or her city to use the registration.