Lawmakers Told Local Publication Requirements Costly and Ineffective
Posted on
July 26, 2017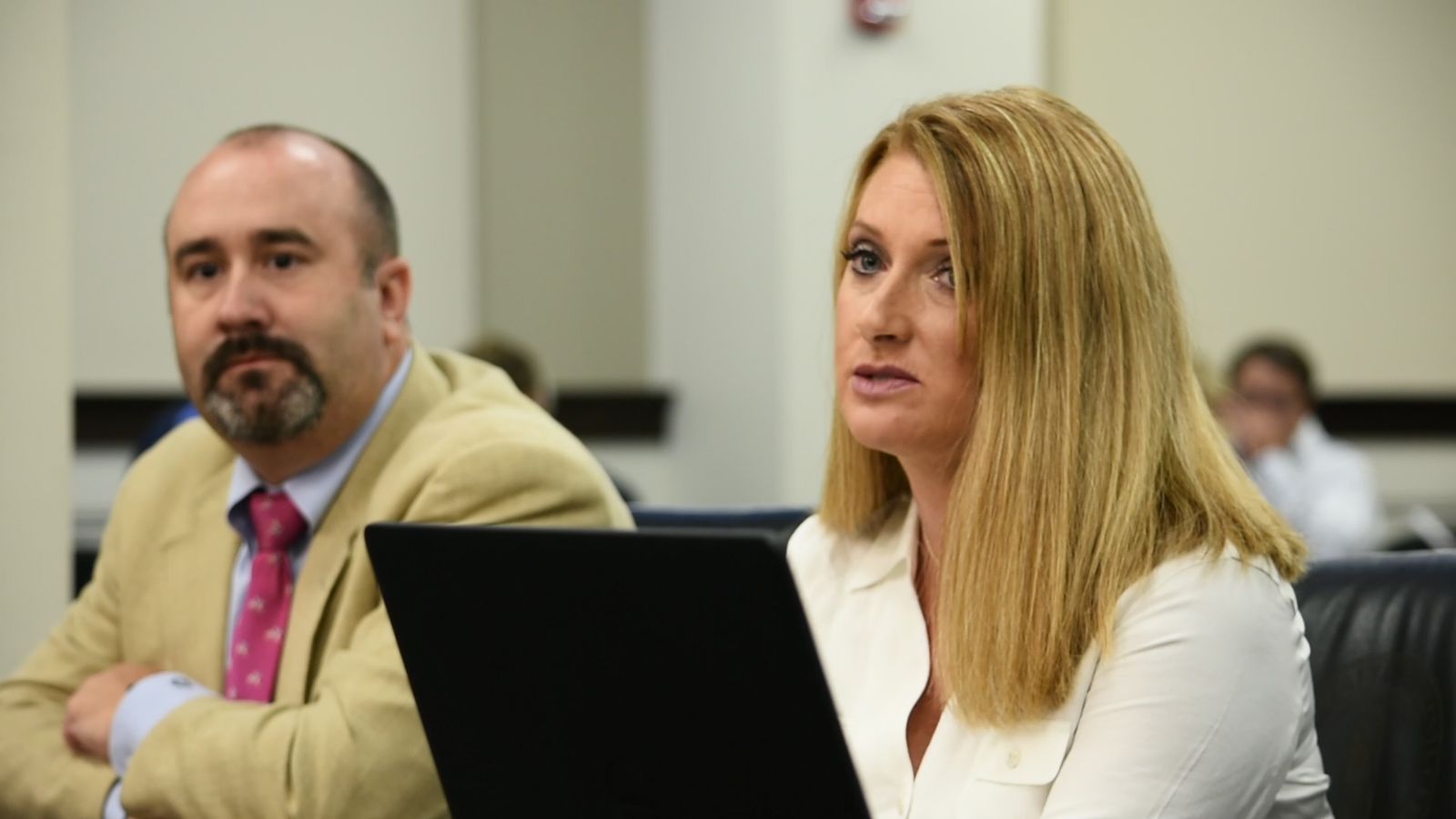 The message to lawmakers was clear: It's time to modernize. Members of the Interim Joint Committee on Local Government heard from the Kentucky League of Cities and more than half-a-dozen other organizations Wednesday morning as a call was made to bring Kentucky's publication requirements into the 21st century. The current law requires cities publish notices in local newspapers for things like ordinances, budgets, notices of public hearings and audits. The law was written almost 60 years ago. Those testifying Wednesday told lawmakers the antiquated requirement is costing taxpayers money to publish information that isn't reaching as many citizens as could be notified through web-based options.
Kentucky League of Cities Deputy Executive Director J.D. Chaney testified that city managers want to modernize systems. "City officials and the city clerks don't want to be mischaracterized as wanting to not give public notice," clarified Chaney. "We want to find the most efficient way to engage our citizens, in the most cost-efficient way, with taxpayer dollars." Hopkinsville City Clerk Crissy Upton, who also serves on the Kentucky League of Cities Board of Directors, told lawmakers the current required method of communication is unnecessarily costing city governments thousands of dollars.
Upton, who is also president of the Kentucky Municipal Clerks Association, pointed out that more people in Kentucky have access to the internet than subscribe to a newspaper. She pointed to Hopkinsville, a city of 32,000, which had 53,000 people access the city's website in the first six months of 2017. Upton testified the Hopkinsville newspaper only has 6,500 subscribers, yet the city spends $15,000 a year publishing required notices in the paper. "It's not only more economically feasible to notify the public via the governing body's website, but it also provides notification to a larger audience," noted Upton.
Others testifying Wednesday drove home the point with even more examples of taxpayer dollars spent on required newspaper publications. Eric Kennedy, with the Kentucky School Boards Association, told lawmakers public schools in Louisville and Lexington are expecting to spend close to half-a-million dollars each in the coming years on publication notices. The added expense comes as school funding continues to be cut and pension payments increase.
Representative Jerry Miller (R-Louisville) commented the law was an unfunded mandate on local governments. "If there was a Kentucky Association of Town Criers we'd have a requirement that we pay town criers," said Miller. "We don't because we have Facebook and Twitter." Senator Wil Schroder (R-Wilder) said the requirement was "subsidizing these small newspapers at the expense of taxpayer dollars." He filed Senate Bill 118 in the 2017 Regular Session of the General Assembly. The bill would have allowed school districts to publish required notices online. Senator Schroder told the Committee he intended to file the bill again for the 2018 session. "We often discuss being efficient users and good stewards of taxpayer dollars and we also discuss, a lot of times, running the government like a business," said Schroder. "I think this is a perfect opportunity to do those things without jeopardizing transparency."
Senator Chris McDaniel (R-Taylor Mill) questioned if newspapers used the state law to make easy money. He referred to a conversation he'd previously had with the publishers of two papers who told him changing publishing requirements would cost them $2.1 million. Marc Wilson, a lobbyist representing Gannett publishing, confirmed newspapers worry about losing the income. "It's definitely a revenue generator," he said. Losing the income "would be a hit." David Thompson, Executive Director of the Kentucky Press Association, told lawmakers newspapers are a business. "We're trying to make money." When asked why these types of notices were not considered news, Thompson answered: "If you want to make sure it gets out there you have to pay for it."
Senator Joe Bowen (R-Owensboro) pointed out he reads newspapers online every morning. He asked Thompson how long it would be before newspapers are exclusively online and the discussion over printed notices becomes moot. Thompson told the Committee the shortest span he's heard is five years, others have said 10-15 years. "The model is obviously changing for the industry" said Bowen.
Chaney stressed local newspapers play a vital role. "Newspapers are important to us," Chaney testified. "In many incidents that is the only connection that city governments have with their citizens." Still, he told lawmakers the required publications are costing some cities a large chunk of public money. "Small cities in places like Jefferson and Kenton Counties have to use large newspapers so they're charged more."
Upton told lawmakers cities have more-and-more options when it comes to online publications. She said the City of Hopkinsville has an active website along with Facebook, Twitter and Instagram pages. She pointed out the City of Auburn has as many Facebook followers as it has citizens. She testified it's simply an issue of where people get their information. "When citizens hear things on the radio or from their friends about the actions taken at a legislative meeting they're not running out and buying a newspaper," commented Upton. "They're getting on the internet and they're looking at the city's website or social media sites."