Senate Majority Floor Leader Damon Thayer talks about Kentucky's Pension Problems
Posted on
July 24, 2017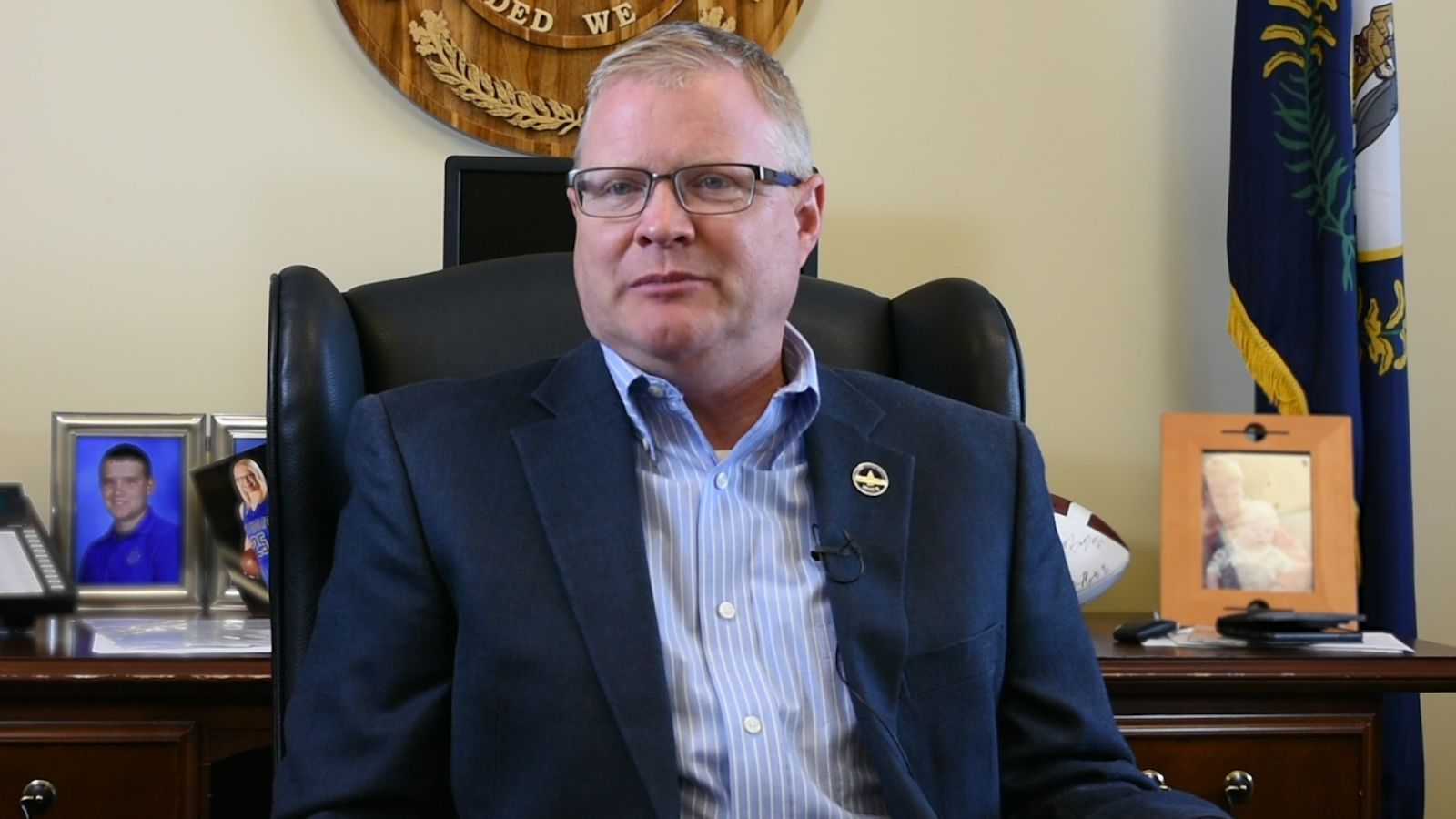 He calls it the "Kentucky Comeback," and Senate Majority Floor Leader Damon Thayer (R-Georgetown) says it's already begun. Thayer is proud of legislation lawmakers passed earlier this year and says he's ready to make even more changes to improve Kentucky. But, Thayer admits the next hurdles to be jumped may be some of the largest. Kentucky lawmakers are expecting the governor to call a special session later this year to deal with pension and tax reform. Thayer knows reaching agreements on both will take a lot of work and compromise, but he says the Republican-led legislature is ready for the challenge.
Thayer has been pushing for pension reform in Kentucky for several years. He sponsored Senate Bill 2 in 2013 that overhauled the state's pension systems and created a hybrid cash balance retirement plan for new hires. Thayer is proud of the changes Senate Bill 2 brought but knows more needs to be done. "I think Senate Bill 2, especially for CERS (County Employees Retirement System), was a very good bill," said Thayer. "But, it needs to go further for KERS (Kentucky Employees Retirement System) and, of course, Senate Bill 2 did nothing on the teacher's retirement side and reforms need to be made there as well."
The County Employees Retirement System is funded at a much higher ratio than other plans managed by the Kentucky Retirement Systems (KRS). That's one of the reasons CERS needs to separate from KRS, so lawmakers can focus on the real funding crisis that exists within the Kentucky Employees Retirement System. Senator Joe Bowen (R-Owensboro) sponsored Senate Bill 226 in the 2017 Regular Session of the General Assembly to separate CERS from KRS. Senator Thayer voted for SB 226 to pass out of the State and Local Government Committee. He says it was tabled so it could be considered as part of an overall pension reform package. "I think good arguments can be made for separating CERS and we'll see how things go as we put the bill together as to whether that will become a reality." Thayer expects separation will be discussed in the special session. "I would say it definitely has momentum and will be on the table for consideration."
As for when Governor Bevin will call lawmakers back, Thayer says that's the one question he's asked the most from people throughout the state. He doesn't expect it before September at the earliest. "We're not near ready. We don't have any sort of agreement or proposal on what to do or where we're headed." Thayer predicts lawmakers will be called much later in the fall: "I would say September, October, November." He knows reaching a consensus on pension and tax reform is a tall order. "It's going to be very difficult. We're going to ask members to take difficult votes."
While lawmakers have taken some initial steps toward pension reform, Thayer warns tax reform is a much more nebulous concept. "We're even further away from an agreement on what to do on taxes than we are on pensions," he admits. "There is not a single vote in the Senate Republican Caucus, and I doubt in the House Republican Caucus, for tax reform that raises taxes on the first day it goes into effect." Thayer says Republicans are looking for "a more broad-based tax plan that is more in line with a modern economy." He looks to states like Tennessee, Texas and Florida where taxation is more consumption based.
Thayer believes the real key to bringing in more money for the state's ailing pension systems is increasing the number of taxpayers in the state. He sees fixing the state's pension problems as the best way to send businesses, both in Kentucky and those considering a move to Kentucky, a message. He calls it the "Kentucky Comeback" and says it's already underway with this year's passage of bills like right-to-work and the repeal of prevailing wage. "To complete it we have to send a strong message on pension reform that we're willing to deal with a tough problem," said Thayer. "I think we've got to make our tax code more business friendly and have a tax code that encourages existing businesses to stay in Kentucky and grow; and, to incentivize, based on the tax code, businesses that aren't in Kentucky to consider Kentucky as a place to do business. That is how we then create the more revenue that we all agree we need to put more money into the pension system."
Fixing the pension system, Thayer warns, will take a two-prong approach. "The pension problem won't be solved with just structural reforms or just throwing more money at it. It's going to take both. We're going to have to continue to put more money than is normally planned in the budget to help the systems become solvent, and structural reforms." Thayer says everything within the pension system needs to be scrutinized. "We're going to have to look at things that are not covered by the inviolable contract and make changes," admits Thayer. "They're all cost drivers, and we need to look at things that are driving costs so we can save the pensions for our retirees."
When it comes to tax reform, Thayer is still listening to proposals and ideas. He doesn't see centralized collection of local taxes as a smart move. "You know, you add that extra layer of bureaucracy and I don't think that's a good step to take," said Thayer. He also believes the state and entire country will need to take a long look at how infrastructure is funded. He supports efforts by the governor to emphasize workforce development and expects tourism in Kentucky to continue to grow. Thayer is excited for what's ahead for the state. "I think that we're in the most transformational time, government wise, that Kentucky has had in a long time," he said. "I'm happy to be here at this time because I think when people look back in the history books they're going to look at this as a time of incredible, positive change for Kentucky." He says he's ready for the next challenge. "We still have a lot of work to do, but I believe that the best is yet to come."