Kentucky Representative Says Fixing Kentucky's Pension System Will Take Some Tough Choices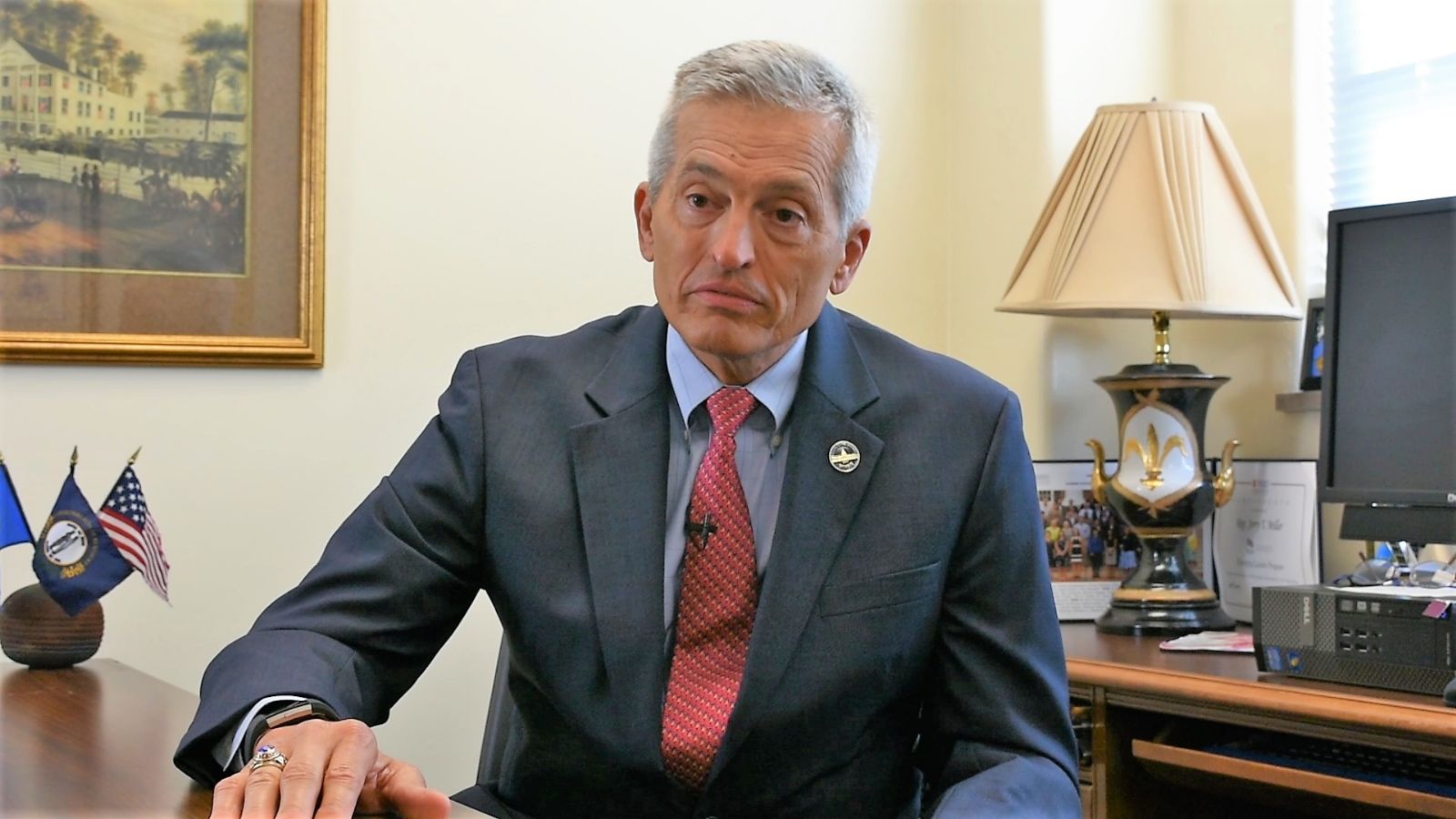 Representative Jerry Miller says the state's pension system is in crisis and working our way out of the problem will take some tough choices. The Louisville Republican is the House State Government Chair and serves on the Public Pension Oversight Board. He talked to the Kentucky League of Cities about his firm support for separation of the County Employees Retirement System (CERS) from the Kentucky Retirement Systems (KRS), what tax reform in Kentucky will need to look like and why he believes expanded gambling may be the ticket to a better financial situation for the state.
Miller's support for separation of CERS goes back to his time in local government. "With my background, it's originally as a CPA, I was looking at the budget the first year I was on the budget committee in Louisville and it was clear this is a mess," said Miller. "I felt at the time, and still feel, that the cost of the KRS machine is being unduly borne by the cities and counties." Representative Miller worries lumping all the retirement systems into one big system makes the overall picture murky. "The state has a problem; we need to address the problem. In my view, it's best if we separate them and focus on the real problem, and CERS isn't the real problem here."
As lawmakers prepare for a possible special session later this year to address the pension problem, Representative Miller hopes they take up the separation of CERS. He says local governments need to break away from the troubled Kentucky Employees Retirement System (KERS). "Decisions made to correct the severe problems are rippling into cities and counties. It's making it difficult for them to hire new employees."
Governor Bevin has said he'll call a special session after August 15. Representative Miller believes the call will probably come in late September. He believes the governor will look to lawmakers to broker an agreement before the special session is called. "It's the worst thing in the world, as past governors have found out, to call a special session and they can't agree to do anything," said Miller. "So, I think we'll get an agreement, handshake agreement, before the call is issued."
The governor has said he would like lawmakers to address pension and tax reform in a special session. Representative Miller says the two go together. "I think the best numbers I've seen, we need upwards of $700 million additional to what we put in the last budget and the last budget was more money than we've ever put into pensions," said Miller. "To the extent that we don't bleed everything else dry we're going to have to have new revenue." He believes some of that money could come from expanded gaming. He points out that many of Kentucky's border states have casinos. "It's not a very smart thing to do, to let all that revenue go to other governments and pay for their government services and for their pensions," said Miller. While he stresses, "This is just Jerry Miller speaking, not as state government chair or speaking for leadership," Representative Miller sees a lot of money in play. "At least $250 million a year, could be upwards of $700 million." That's enough money to help the state's pension debt and a reason Representative Miller says, "We should at least let the voters decide. Do they want to expand it or not?" Expanded gaming in Kentucky would require voters to approve a constitutional amendment and Miller's bill allocates the money solely for KERS.
The Louisville lawmaker would also like to see changes in the state's tax structure to give cities more flexibility. When it comes to Kentucky's restrictions on restaurant and hotel taxes, he says the state needs to make the playing field more equal. He also supports making Kentucky's gas tax formula more equal. "I definitely feel we need to revisit the 70-year-old formula of fifths." Representative Miller sponsored House Bill 292 in the 2017 Regular Session of the General Assembly. It addressed the state's road funding formula by dividing new revenue above FY 2014 receipts between incorporated and unincorporated areas, based on population and road mileage. "The growth would go to those that had the lane mileage, the traffic miles, which, to me, is where it should be because that's where the revenue is coming from," explained Miller. While HB 292 did not pass the legislature, KLC is urging that the idea be revisited if a special session focuses on new revenue streams. Representative Miller agrees that local governments need to be considered with any tax talk in the special session. "When you talk about restaurant taxes, you talk about hotel taxes; I think that's where the discussion needs to happen. Let's build that into tax reform so that the cities and counties can have more control over their revenue streams."
Finding a balance between tax and pension reform that shores up pensions without overburdening taxpayers is the tightrope Representative Miller says lawmakers must walk. "It's a gut-wrenching thing, but while we can't dump the problem on the taxpayers, we need to be sensitive to the fact that we've got a lot of people out there in Kentucky that are dependent on that monthly retirement check, and we can't pull the rug out from under them."