Mayors Make Case to Lawmakers For More Flexibility With City Taxes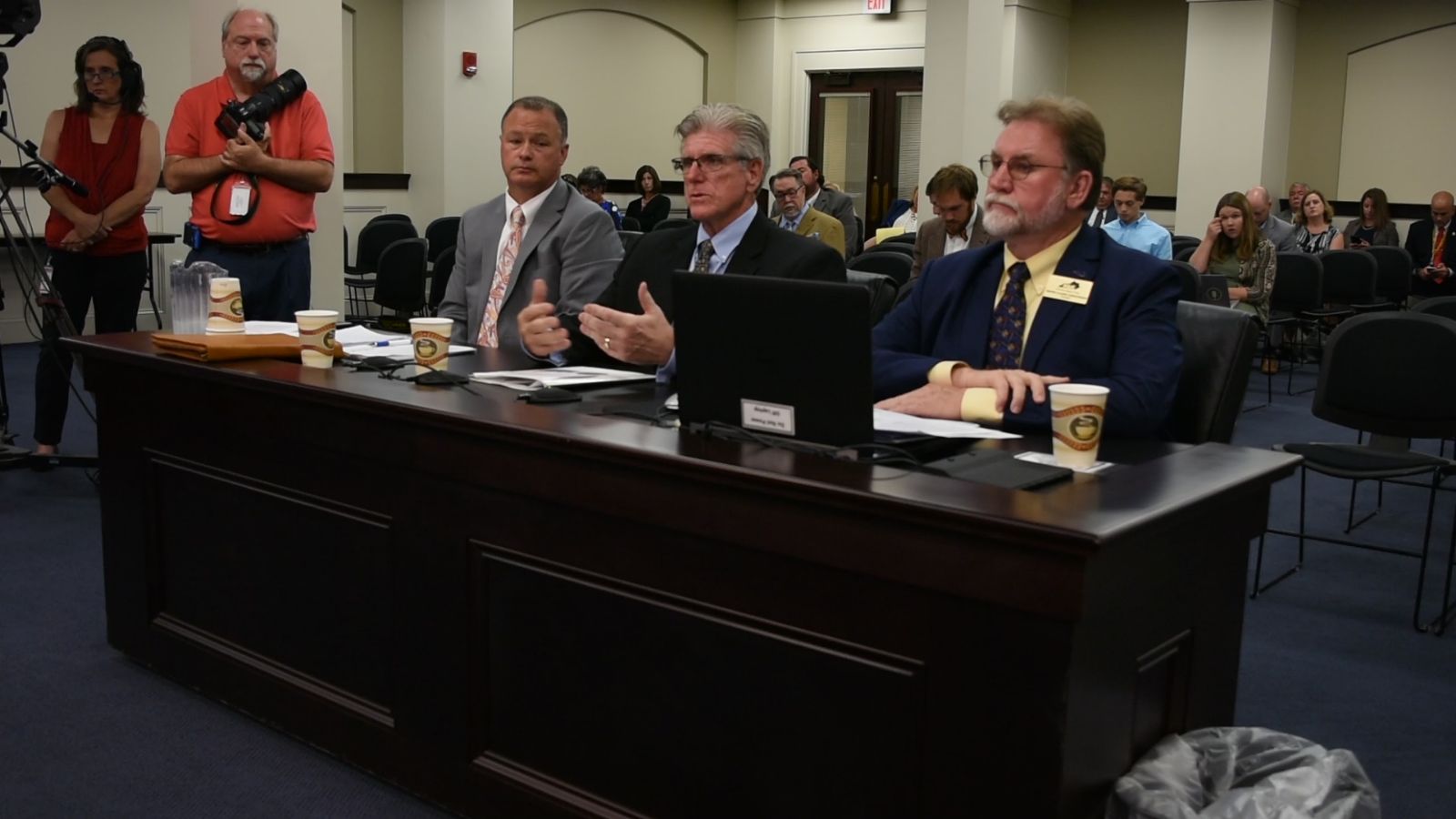 Tax talk is continuing in Frankfort as lawmakers prepare for a possible special session to overhaul the state's tax codes. Governor Bevin says the state's tax code needs to be modernized. He says he'll call a special session after August 15 to address taxes and pension reform. City leaders welcome the idea of changes in tax codes, especially any change that will provide more flexibility with how cities obtain revenue.
Owensboro Mayor Tom Watson and Sadieville Mayor Claude Christensen recently testified to the Interim Joint Committee on Local Government about the state's tax laws. Christensen, who is also the president of the Kentucky League of Cities, told lawmakers city leaders want to see tax reform. He pointed out that 52 percent of cities in Kentucky have fewer than 1,000 citizens. His community of Sadieville has a population of 332. He told committee members cities like his want to see equity among cities. "The playing field is just not level at this point," said Mayor Christensen. Mayor Watson agreed telling lawmakers, "It seems somewhat unconstitutional that you allow some cities to be able to generate revenue from let's say a restaurant or some kind of tax like that, and carve out other groups."
A major revitalization project at Owensboro's waterfront is costing the city around $150 million. Mayor Watson says paying for it with the current tax restrictions has proven difficult. Owensboro can't levy a restaurant tax under current law. He says those types of restrictions are hampering his city's ability to compete with nearby cities in Indiana. Kentucky is one of only a few states in the country that doesn't allow cities to levy local option sales taxes. The Kentucky League of Cities supports a change in the restaurant tax restrictions.
In Sadieville, Mayor Christensen said he has even more taxing restrictions. His community only has four revenue streams and can't impose an occupational tax. The city recently had a multimillion-dollar development that brought 64 new jobs, but the mayor says the city is prohibited from levying an occupational tax. He says the city's budget this year was $333,000. He only gets $5,300 in municipal road aid a year despite $60,000 in immediate road needs in the city. Mayor Christensen told lawmakers they need to trust local leaders. "We're smart people, we can manage money, we can make decisions (probably the best decisions for our local population since we're on the ground out there), we know what it's like. We have to live and deal with reality."
Both mayors addressed the state's road funding formula and the need for more investment in city streets. Mayor Watson told lawmakers Owensboro is responsible for 16-and-a-half square miles of road. Fixing Kentucky's road funding formula is a legislative priority for the Kentucky League of Cities. Owensboro leaders also addressed concerns about the state's transient room tax, telecommunications fees, and the need for more revenue sharing between cities and counties. Committee Co-Chair Representative Michael Meredith (R-Brownsville) said lawmakers will discuss ways to give cities more flexibility when it comes to local taxation.
Mayor Christensen also told lawmakers the Kentucky League of Cities will aggressively oppose any attempt to enact centralized tax collection calling the idea "a deal breaker."