Northern Kentucky Representative Says Pension Reform Will Take Compromise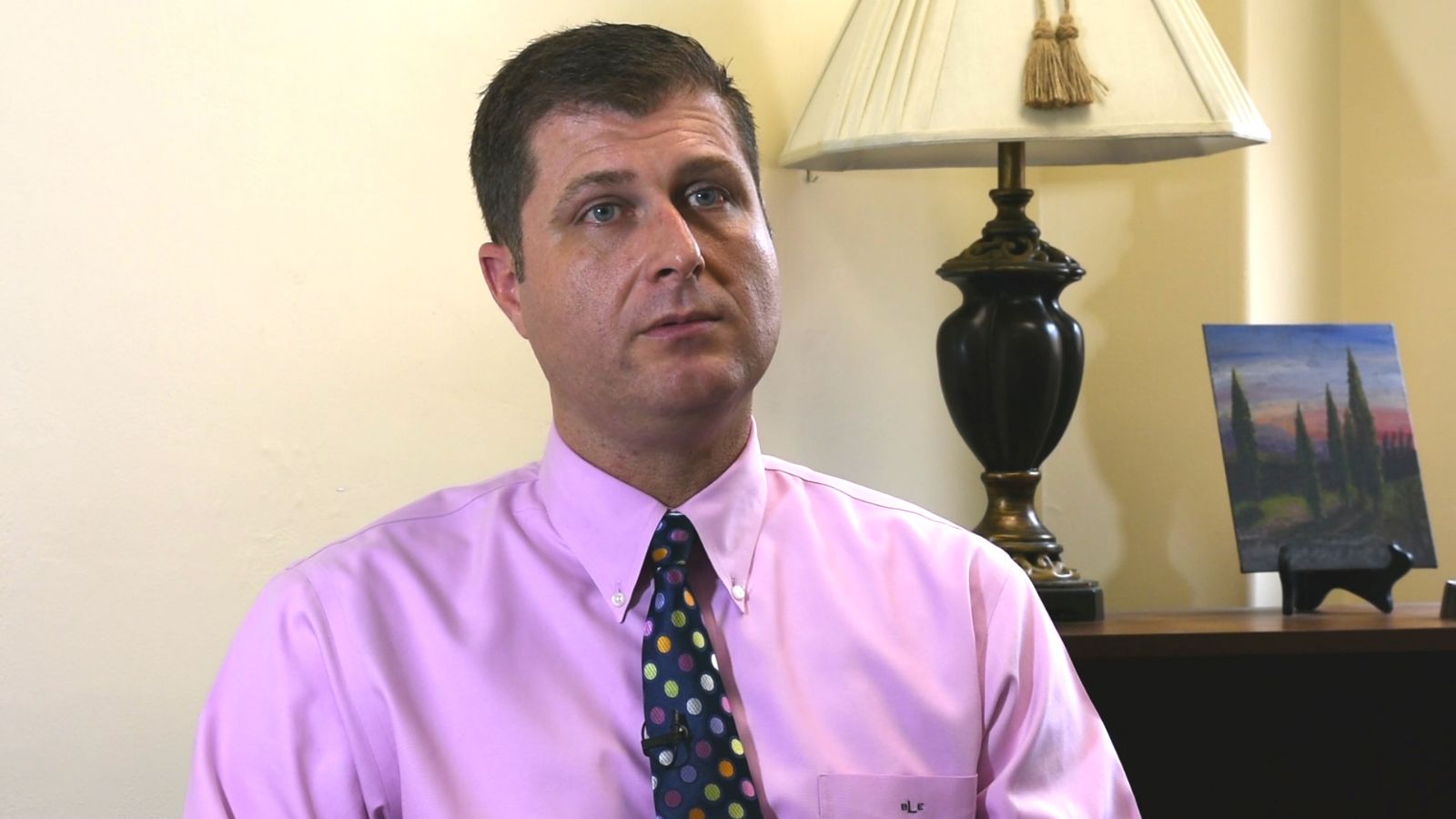 Representative Brian Linder (R-Dry Ridge) says fixing Kentucky's pensions is going to take a lot of groups willing to compromise. The northern Kentucky republican co-chairs the Public Pension Oversight Board, which has been discussing the need for pension reform. Linder sat down with the Kentucky League of Cities this week to talk about the state's pensions, possible tax reform and a special session expected this fall.
In June, the Public Pension Oversight Board heard from various groups involved in the pension debate, from retirees and employees to employers. On July 31, the Board will hear from the PFM Group, a Philadelphia-based consulting firm hired by the state at Governor Bevin's request. The group will present its recommendations for changes to the state's pension systems. Representative Linder says there's been a misconception about the impact the PFM report will have. He points out the group's recommendations will not be presented to the Board in the form of a bill. "They'll give us recommendations as to what they think we should do," said Linder. "We'll have to take that and then work with the governor's office and all the different interest groups and stakeholders and craft some sort of reform that's a compromise between many groups."
When it comes to fixing the state's pensions, Linder says there's no easy fix. "There's not one thing that has caused it, and there's not one thing that's going to fix it," warned Linder. He says he understands the frustration felt by those involved with the County Employees Retirement System (CERS). It's funded at 62 percent, much higher than the Kentucky Employees Retirement System (KERS) and State Police Retirement System (SPRS) which, combined, are only funded at 24 percent. Linder admits, "If they all were funded at the CERS level we wouldn't be having this conversation." That is why he says he now supports letting CERS separate from the Kentucky Retirement Systems (KRS).
Separation of CERS from KRS was before the 2017 Regular Session of the General Assembly in the form of Senate Bill 226, but that bill was tabled at Governor Bevin's request. Representative Linder says he felt the bill needed to be properly vetted before action was taken. He now feels that has happened and groups supporting separation, like the Kentucky League of Cities, have "presented a good argument with a lot of evidence on why that needs to happen." Linder feels groups fighting separation are not presenting the same type of factual argument. "Those that have been against it really haven't presented much evidence on why it's not a good thing," said Linder. After hearing from both sides, Representative Linder says: "I would support it and I think those numbers are growing every day. I think the momentum is there to see that happen." He also believes the County Employees Retirement System should be allowed to separate without structural changes. "I think a true separation is you separate it out and let them control their own destinies."
Governor Bevin has told lawmakers he plans to call a special session sometime after August 15. Representative Linder hopes the call comes much later, "after late September or the first part of October." He wants to ensure lawmakers have time to review the PFM Group's report before they reconvene. "We need some time to take apart what their recommendations are and put together something that we think is a good compromise." Linder acknowledges that compromise may not make everyone happy. "I've always said that a good compromise is a solution in which no one is happy but everybody can live with."
The special session is also expected to focus on tax reform. The governor has said the two issues go together. Representative Linder agrees the state needs to find a dedicated revenue stream for pensions, but he warns raising taxes will be a nonstarter. "I wasn't elected to come here and raise taxes, so when we look at reform it's going to have to be something of true reform." Linder warns that reform should not include centralized collection, by the state, of local tax revenues. "That was something I think I studied back at the University of Kentucky, when I studied the Soviet Union," said Linder. "At least that's what comes to my mind. That's not something that I think is going to be accepted well here in the General Assembly."
In the end, Representative Linder says state lawmakers just need to do what Kentucky citizens do every day - pay the bills. "When you have a large expense in your home budget, be it a loan or debt of some sort, you have to make payments to pay it off," said Linder. "Sometimes you have to make additional payments, and that's what we're going to have to do with our pension system."