Pension Debate Takes Center Stage This Month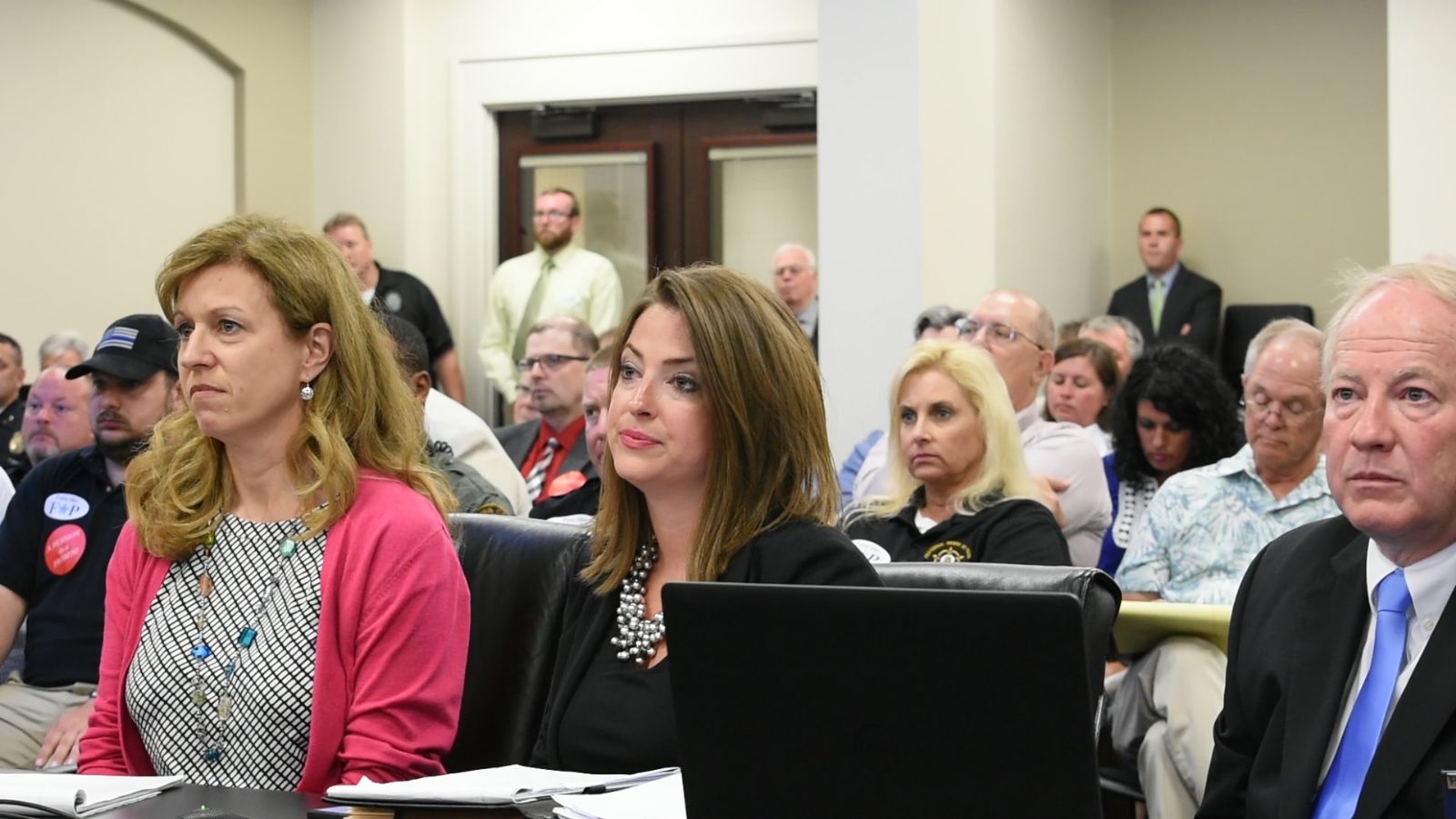 Lawmakers and the hundreds of thousands of people in Kentucky's pension plans will learn this month what the future could hold for public pensions in the state. Two big meetings are scheduled for July. The Kentucky Retirement Systems (KRS) Board of Trustees will meet July 12. The Board is expected to take up assumption rates for three plans, including the County Employees Retirement System (CERS) hazardous and non-hazardous plans. The Public Pension Oversight Board is also meeting in July. It will hear the final report from PFM Group, a Philadelphia-based consulting firm hired by the state to conduct a study of the state's pensions. Governor Bevin ordered the study. The presentation before the Board on July 31 is expected to focus on reforming the pension system.
Recently, groups invested in the state's pension plans got a chance to speak to the Public Pension Oversight Board. Groups representing employers, employees and retirees all got a chance to tell lawmakers on the Board what they hope pension reform will bring to the state's plans. Many groups speaking at the June 26 meeting told lawmakers they would like to see the separation of CERS from KRS.
Kentucky Professional Firefighters President Joe Baer told members of the Public Pension Oversight Board that separation "simply puts us stakeholders in control of our own retirement, both employees and employers." He also went on to say separation "takes the politics out of it." Baer pointed out that a large majority of firefighters in Kentucky do not participate in Social Security. "My research shows well over 70 percent do not; probably in excess of 80 percent," said Baer. He warned lawmakers that firefighters must have the County Employees Retirement System there when they need it.
Clark County Sheriff Berl Perdue also spoke of the need for separation of CERS. Sheriff Perdue is the President of the Kentucky State Fraternal Order of Police. He testified at the June hearing about the impact pension changes are having on recruitment and retention of public safety officers statewide.
Kentucky League of Cities (KLC) Governmental Affairs Manager Bryanna Carroll testified on KLC's "unwavering support of separation of CERS." Carroll pointed out to lawmakers that firefighters and police aren't the only groups supporting separation of CERS from KRS. She read a list of 21 organizations that all endorse separation: the Kentucky League of Cities, Kentucky Association of Counties, Kentucky School Boards Association, Kentucky Professional Firefighters Association, Kentucky Association of Chiefs of Police, Kentucky Fraternal Order of Police, Kentucky Magistrates and Commissioners Association, Kentucky County Judge/Executive Association, Kentucky Sheriff's Association, Kentucky Association of Circuit Court Clerks, Kentucky Coroner's Association, Kentucky Jailers Association, Kentucky Black Caucus of Local Elected Officials, Kentucky City/County Management Association, Kentucky County Clerks Association, Kentucky Government Finance Officers Association, Kentucky Municipal Clerks Association, Kentucky Occupational License Association, Kentucky Recreation and Park Society, Municipal Attorneys Association of Kentucky and Kentucky Association of Fire Chiefs. As Carroll pointed out, CERS is 62 percent funded, compared to 24 percent for the Kentucky Employees Retirement System (KERS) and State Police Retirement System (SPRS) combined. The County Employees Retirement System has 73 percent of KRS assets.
Public Pension Oversight Board Co-Chairman Senator Joe Bowen reiterated his support for separation of CERS from KRS. He sponsored Senate Bill 226, calling for the separation of CERS from KRS, in the 2017 Regular Session of the General Assembly. Senator Bowen told the group at the June meeting, "This is protecting KRS and is a smart move for CERS." Carroll gave lawmakers a simple message: "To the legislators, I will again say help us help you. Free CERS and allow us to continue on our path to sustainability and provide you all a path to have a laser focus for addressing the state plans."
Governor Bevin has said he plans to call a special session to address the state's pension crisis and tax reform. While no date has been set, the governor has previously said he will not call lawmakers back in session before August 15.