Representative says Kentucky's Pension System in Need of "Surgery"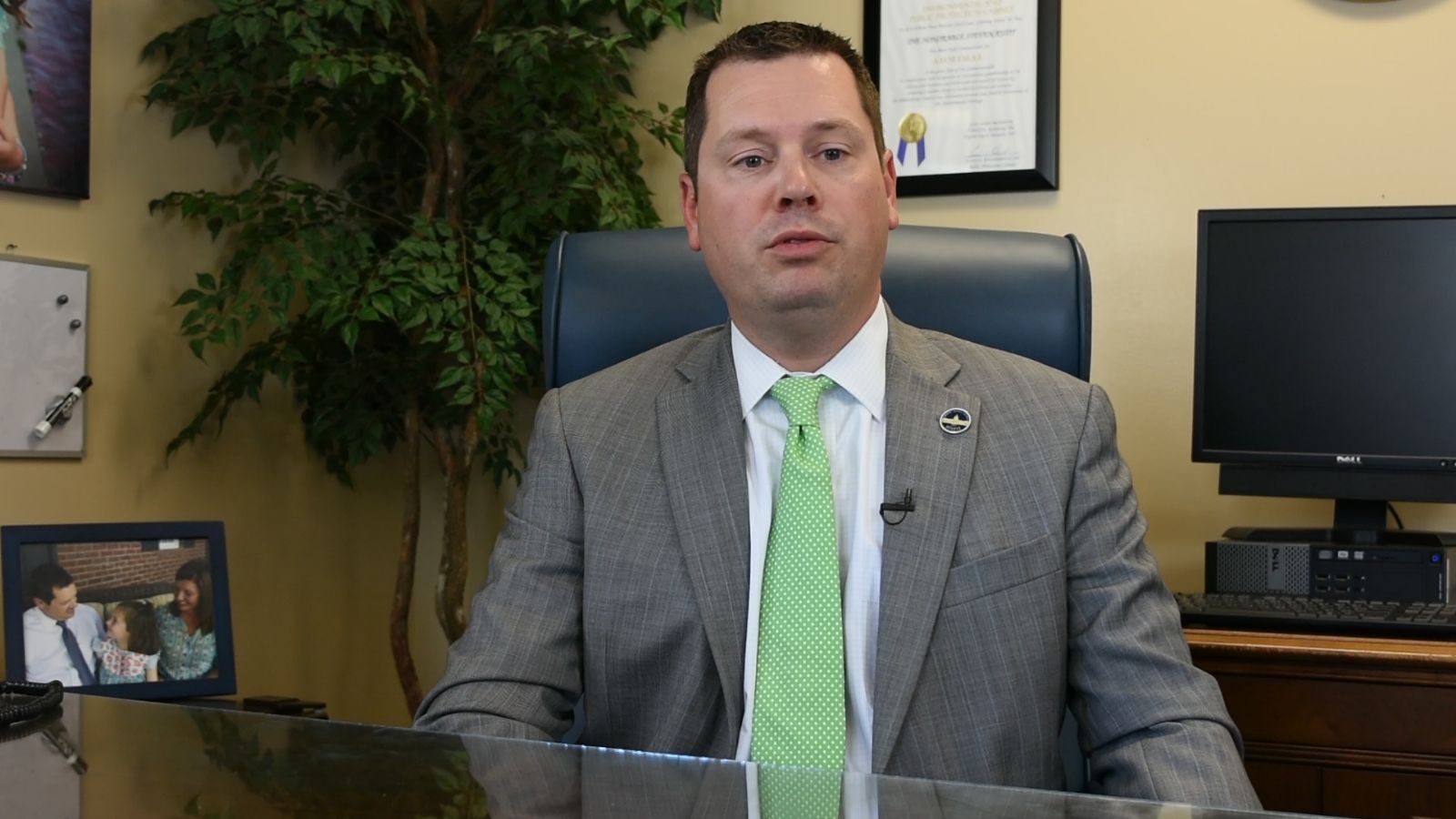 Forget the bandage says Kentucky Representative Steven Rudy; it's time for surgery on the state's pension systems. The Paducah Republican talked to the Kentucky League of Cities about pension and tax reform and a possible special session later this year. Representative Rudy, who chairs the House Appropriations and Revenue Committee, says the state's current pension crisis is "the largest financial burden facing the Commonwealth." He warns waiting to fix the problem means an even larger burden on the state's budget that "is going to make it harder and harder to provide the basic needs of state government." Rudy fears time is running out. "It's just a very short period before these pension systems are going to be pay as you go," said Representative Rudy. "That is not going to be sustainable for the future of the Commonwealth."
One pension fix Representative Rudy supports is the separation of the County Employees Retirement System (CERS) from the Kentucky Retirement Systems (KRS). He points out, "Of the seven pension plans, CERS is probably in the best shape of all of them." He believes letting CERS come out of the system and manage its own assets makes good fiscal sense and will allow local decisions at the local level. "It's the local control, it's the home rule which they hold so dear to their heart and I believe in," said Rudy. He expects separation will be looked at very closely when lawmakers return for a special session, which Governor Bevin has said he will call after August 15.
The governor also wants lawmakers called for a special session to focus on tax reform. Representative Rudy fears that will be a more difficult conversation. He believes tax reform is the toughest vote a lawmaker makes in his or her career. He would like to see an effort by party leaders to explain tax reform proposals to the public before lawmakers cast votes in a special session. Rudy reminds lawmakers they're dealing with taxpayer dollars, not Frankfort dollars, and that any request for more money needs to be explained. "Any time you talk about tax reform, usually everybody agrees we need it, but when you go to page two and start talking about areas, then that's where the thing starts falling apart," said Rudy. "That's where it's got to be a centralized selling point by the administration to go out and tell the folks this needs to be done and this is why."
There's no question to Representative Rudy that the state's tax policies need modernization. "You know, our tax policy is antiquated," said Rudy. "It's based on the 1950s manufacturing economy that we just don't have." He says the impact can be seen on the state's borders. "People (are) moving across the street in southern Kentucky to Tennessee where they don't have to pay a personal income tax and they have a more consumption-based tax." While Rudy believes lawmakers will be able to reach an agreement on some tax proposals, he warns other ideas being circulated will "be a hard sale."
The centralized collection of local taxes is one idea Representative Rudy doesn't see getting any traction. "Centralized anything can be problematic, and while it can be very well intentioned, the temptation in Frankfort will be to sweep accounts and do things like that and not return (all funds) and make the local governments whole." He doesn't see how Kentucky lawmakers could push for centralized collection of local taxes when he's confident state lawmakers would not support a similar move on the federal level. "You know we would say, 'no,' to the feds doing that so there's no way the county and cities would welcome us collecting theirs, saying 'trust us, we're going to send you back what you deserve.'"
One antiquated tax policy Representative Rudy does hope lawmakers can reach an agreement on is changes to the state's gas tax formula. He says Speaker of the House Jeff Hoover (R-Jamestown) is committed to looking at changes to the formula, and Rudy believes lawmakers will take a close look at what Kentucky is doing with the gas tax compared to other states. For Rudy, it's simply a case of needing a more modern approach. "You know, Kentucky's changed a lot, demographically and financially, since our current tax codes were adopted," said Rudy. "More people are living in the cities than did in the 1920s and 1950s. I guess, probably, more people live in cities than they have in all time in Kentucky."
Rudy does worry that any tax reforms passed by lawmakers may need to be phased in. People, businesses and local governments will need to prepare for any possible impact. He says phasing in changes will help Kentucky leaders take a more long-term approach to tax reform. In the end, he feels a focus on the state's tax policy could lead to answers for the funding shortfall in the state's troubled pensions. Rudy sums up the potential for changes in both aspects of government with one word -- huge. "It's huge, what we could potentially do here to change the course of Kentucky, hopefully for the better."