KLC Board of Directors Votes on 2018 Agenda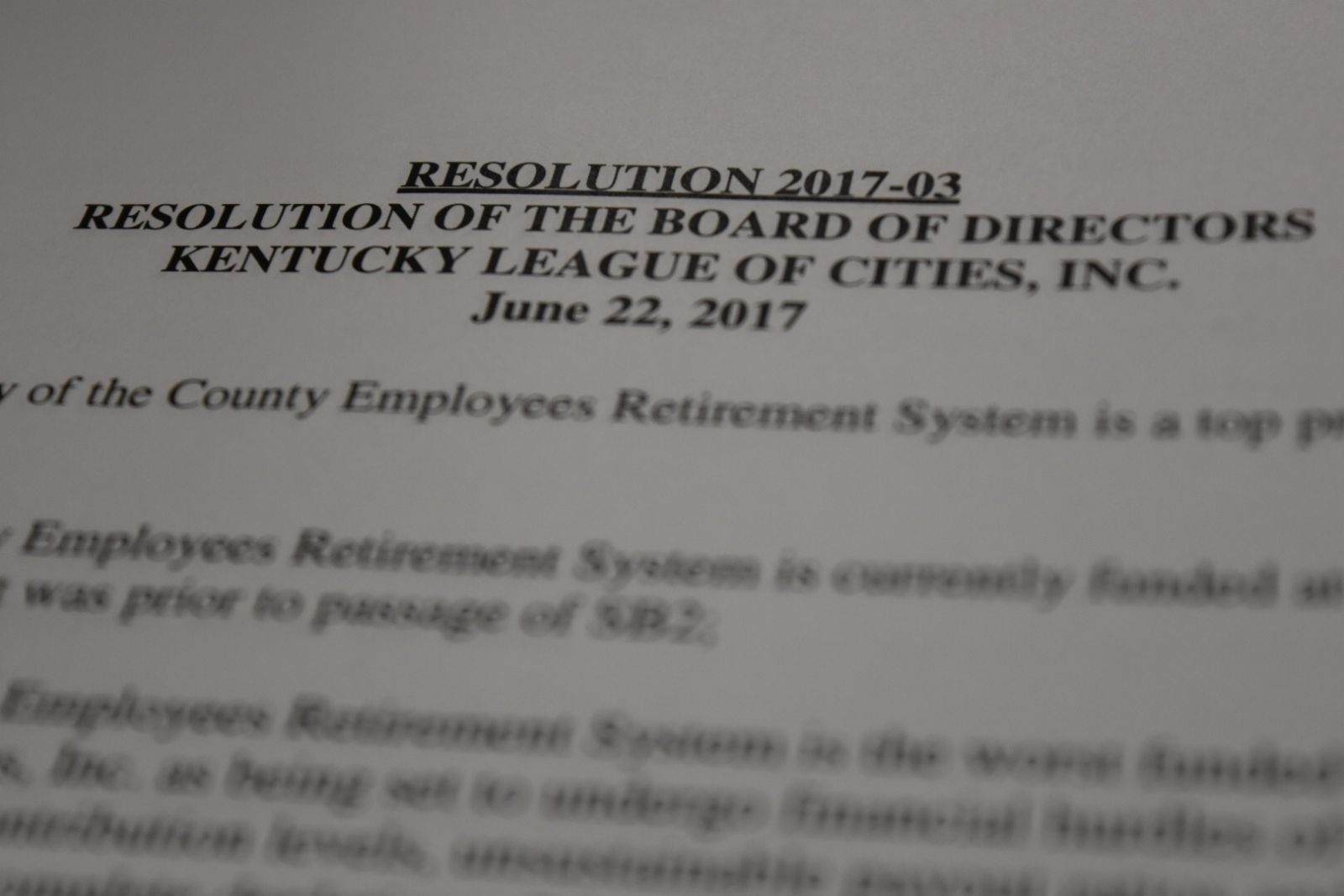 The Kentucky League of Cities Board of Directors voted Thursday on agenda items for the 2018 legislative session. While KLC saw several successes in the 2017 session, it also has several legislative priorities that will continue into 2018. Among the issues the Board voted to continue fighting for in 2018, is the separation of the County Employees Retirement System (CERS) from the Kentucky Retirement Systems (KRS). The Board also voted to pass a resolution in support of separation and resolutions to thank lawmakers who sponsored Senate Bill 226 in 2017, that called for separation.
Among the other agenda items, the Kentucky League of Cities Board of Directors voted to continue in 2018 with legislation that gives city governments authority to eliminate constable police officer powers in city limits. The Board also continued to support the modernization of publication requirements for public notices in newspapers. It also voted to codify a $4000 incentive pay for police and fire and to include reimbursement of additional costs on employers.
Several tax issues were also voted on Thursday. The Board agreed to continue its unwavering opposition to the centralized collection of local taxes and its support of changes in the state's restaurant tax, to make it available to more Kentucky cities. The Kentucky League of Cities has also been fighting for a more fair distribution of the state's antiquated road funding formula. Thursday the Board of Directors unanimously voted to make that a priority again in 2018.
The Board of Directors also voted Thursday to support Marsy's Law, a proposal to create a constitutional amendment in Kentucky for crime victim's rights. Kentucky is one of 15 states that does not provide constitutional protections for crime victims. Marsy's Law would give crime victims in Kentucky several constitutional rights, including the right to notice of court proceedings and the right to be present at those court proceedings. The law would also give victims the right to reasonable protection from the accused and various other rights in the court system.
KLC's Board will meet again in October, at the KLC Convention & Expo at the Northern Kentucky Convention Center in Covington. The convention runs from October 3-6. The Board meets October 3 at 2:00 p.m.