KLC Board of Directors Names 2017 Friend of Kentucky Cities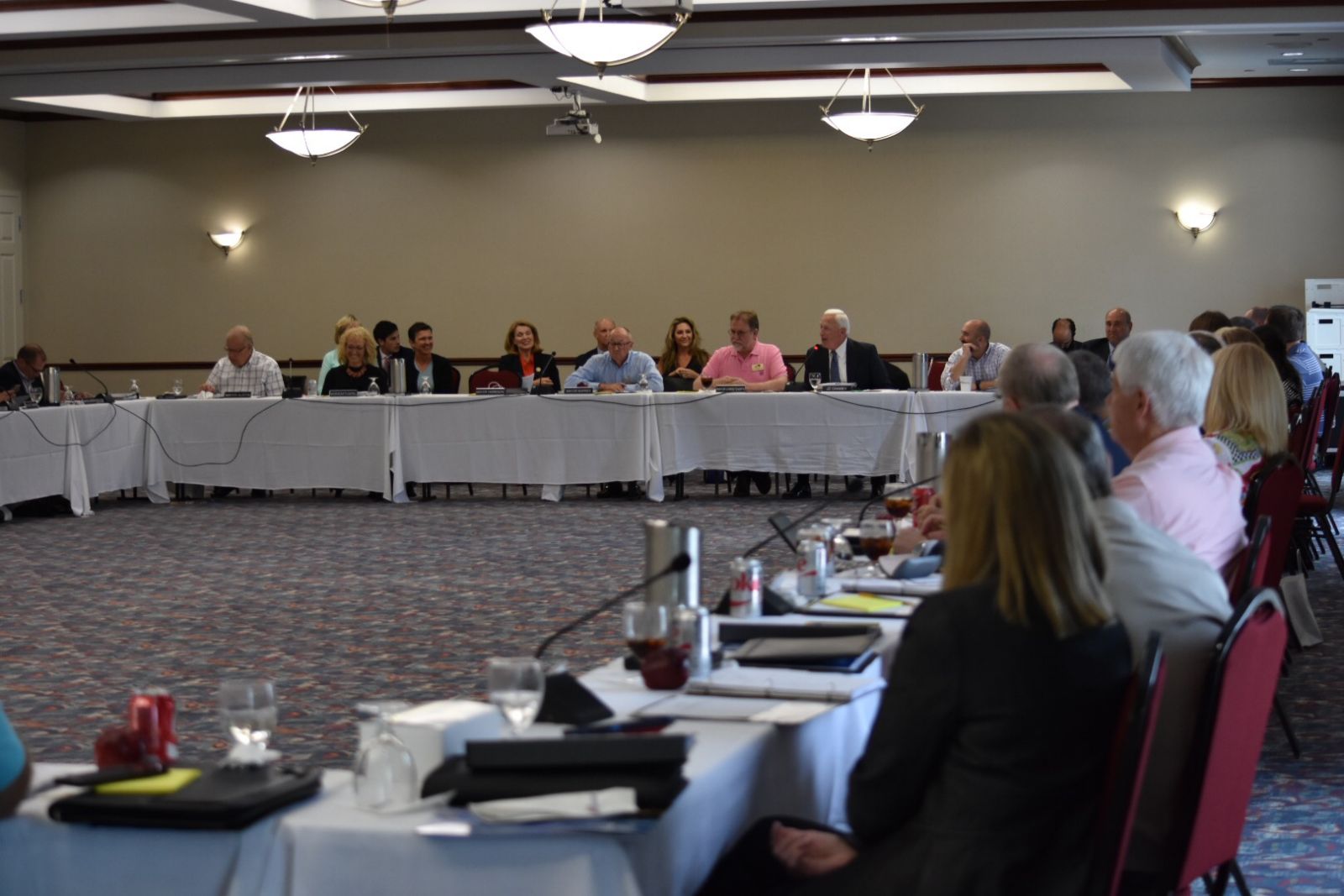 The Kentucky League of Cities Board of Directors said thank you Thursday to several lawmakers who fought in the 2017 Regular Session of the General Assembly for legislation that improves lives in Kentucky's cities. The Board unanimously voted to name 14 lawmakers as "Friend of Kentucky Cities."
Those awarded the recognition Thursday are: Speaker Jeff Hoover, Senate Majority Floor Leader Damon Thayer, Senator Joe Bowen, Senator Danny Carroll, Senator Paul Hornback, Senator Chris McDaniel, Senator Whitney Westerfield, Representative Robert Benvenuti, Representative Jim Gooch, Representative Adam Koenig, Representative Michael Meredith, Representative Jerry Miller, Representative Kim Moser and Representative Steven Rudy.
Lawmakers recognized with the award this year were responsible for sponsoring and co-sponsoring KLC Legislative priorities as well as supporting home rule and city autonomy. The Kentucky League of Cities is grateful for the opportunity to recognize these lawmakers who are having a positive impact on Kentucky cities and the millions who live there.
All recipients of the 2017 "Friend of Kentucky Cities" will be formally recognized by KLC within their districts and at the KLC President's Banquet on October 5, at the Northern Kentucky Convention Center in Covington. The Banquet will be held during the 2017 KLC Conference & Expo.