Senator McDaniel Sees Special Session as a Sure Bet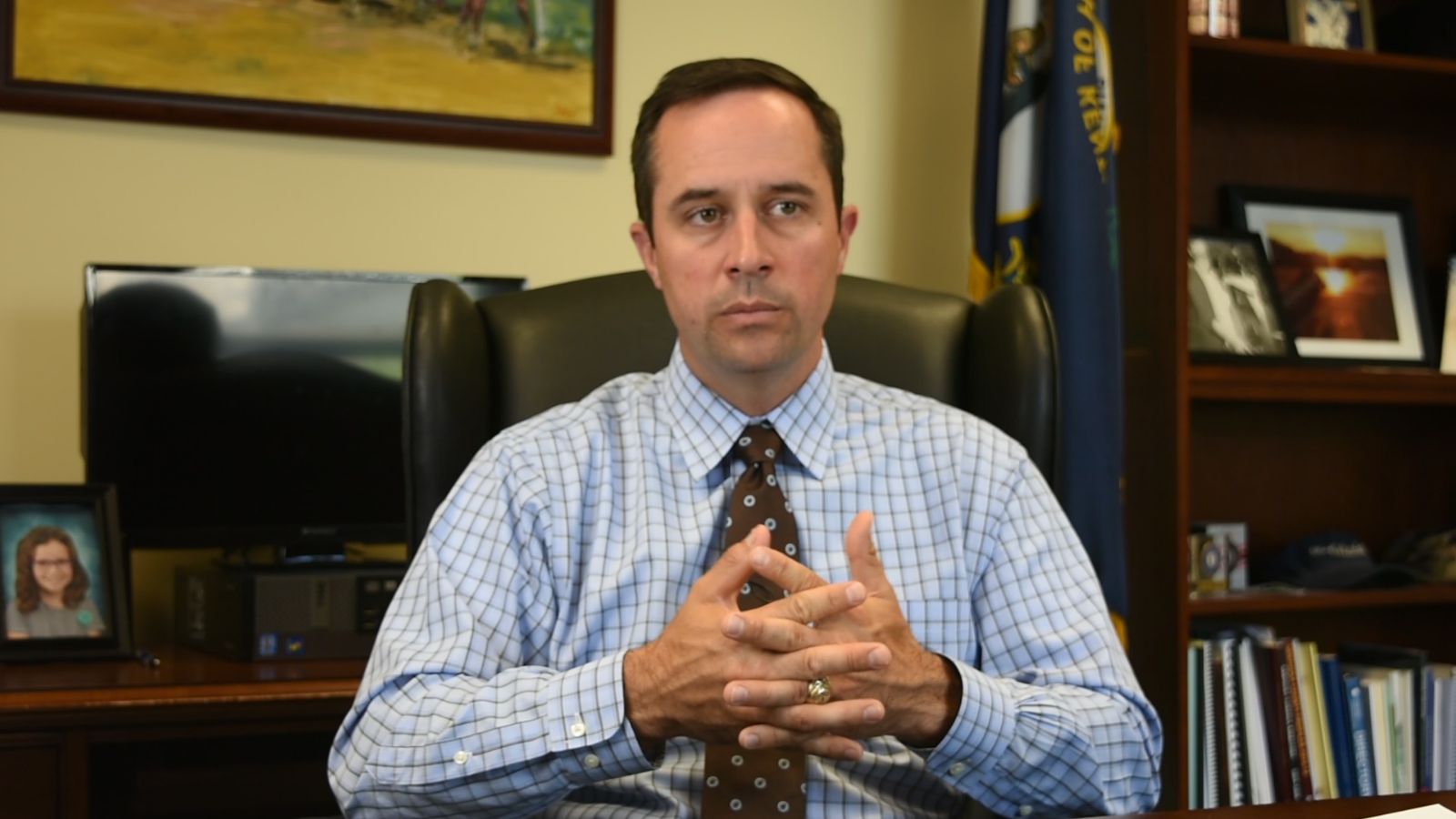 Kentucky Senator Chris McDaniel sees a special session this year as a sure bet. "The governor seems especially committed to it," said Senator McDaniel. "The fact is this problem is such that it just can't be ignored anymore." Governor Bevin mailed all lawmakers a letter earlier this month, informing them he will call a special session after August 15. He has repeatedly said lawmakers must deal with tax reform and reform of the public pension systems before the 2018 Regular Session of the General Assembly. When Senator McDaniel sat down with the Kentucky League of Cities, he made it clear he believes ignoring the state's pension problem is no longer an option. "We simply cannot continue on the path that we're on," said McDaniel.
The northern Kentucky senator sees the state's unfunded pension liability as an issue too big to go unresolved. He warns it would be nearly impossible for lawmakers to return to Frankfort for budget negotiations in the 2018 Regular Session of the General Assembly without a special session for pensions this fall. "We are on the brink of being insolvent in the KERS (Kentucky Employees Retirement System) nonhazardous plan, and that will further degrade our ability to deliver basic services in the Commonwealth. So, before we show up for the budget session, pensions have got to be done." Senator McDaniel knows changes to the state's pension system can be unpopular, but he warns fear helped create the state's current pension shortfalls. "The fact is we're here to make sound public policy decisions for the long term," said Senator McDaniel. "The fact that we're making these decisions in 2017 as a consequence of legislators that are really two generations removed and one generation removed from here speaks to the nature of this problem, which is people weren't willing to be honest with themselves mainly because of the way employees and employee groups would act. But the fact is, we've got to do the right thing by the employee groups and by the taxpayers both."
Doing the right thing with the County Employees Retirement System (CERS) means letting it separate from the Kentucky Retirement Systems (KRS). Senator McDaniel, who chairs the Senate Appropriations and Revenue Committee and is a member of the Public Pension Oversight Board, cosponsored Senate Bill 226, which allowed for CERS separation. "I still remain committed to that as an aspect of pension reform," said Senator McDaniel. "It's certainly something that I hope that we can do, as we progress through this because I think it's an important component to allow those who fund the system to be the ones who make the decisions about it as well." He says groups fighting separation may not have the best interest of CERS members at heart. "There are people who represent the KERS system who simply want to hold CERS hostage in their attempts to negotiate because they know that there will be more leverage if there are more people at the table negotiating. It's a very selfish motivation, but they are where they are with it."
The senator warns decisions on tax reforms may be hard to come by this fall. He points to pension reform as the overarching issue in Frankfort and believes "until we truly know the nature of our pension obligation we can't begin to make decisions about comprehensive tax policy." Senator McDaniel does see a lot in the state's tax code that needs revision, pointing to the state's gas tax formulas as an example. "The way we originally wrote the formulas back 60 to 70 years ago does not keep pace with the modern economy," said McDaniel. "The fact is the cities need more of an equitable share in the road fund. That is where a lot of your growth occurs." The senator also fears the antiquated system of classifying cities in the commonwealth complicates things for cities and businesses. In the end, Senator McDaniel says any tax reform passed either this year or in 2018 would have to be revenue neutral, would need to be done incrementally and would have to ensure there is minimal impact on local governments.
When it comes to how local taxes are collected, Senator McDaniel is "not a big fan of centralized collection." Kentucky has talked about collecting local taxes at the state level. The state would then redistribute the funds to local entities. While the senator believes this administration would return to local governments any local taxes collected, he is not confident in the state's trustworthiness down the line simply saying, "Frankfort does not have a good track record of returning money to the appropriate places."
For now, lawmakers are putting their focus on the pension issue. The PFM Group, hired by Governor Bevin to study the state's pension systems, will make a presentation to the Public Pension Oversight Board in July. This will be the group's third and final report, and Senator McDaniel believes lawmakers won't know the best way to proceed on pension reform until they see that report. The Board is giving the public a chance to speak out about the pension debate at its June meeting. Senator McDaniel invites stakeholders to speak up. "I don't care if you're in KERS or CERS, come to the table with ideas. Understand not all of your ideas are going to be accepted, not all of your ideas are going to be rejected, you're not going to like everything we do and you're not going to hate everything we do. But, at the end of the day we're here to make decisions to move Kentucky forward for the next several generations."