KLC Leaders Connect with Congressional Delegation in DC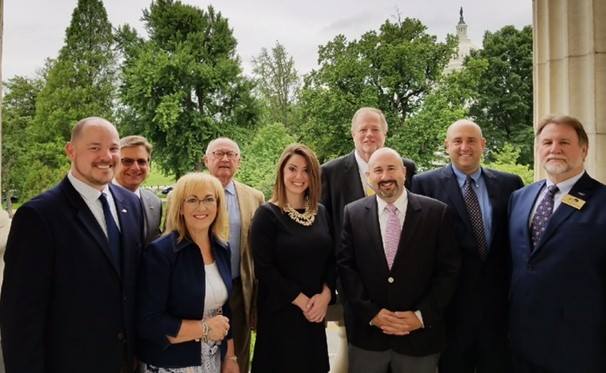 Members of the Kentucky League of Cities Federal Relations Committee flew into Washington, D.C., in May to meet with all of Kentucky's Members of Congress and their key staff to discuss issues important to Kentucky cities and better connect them with issues of local significance. The KLC delegation focused on the 2017 legislative priorities approved by the KLC Federal Relations Committee. Those included the impact of key discretionary programs as well as the preservation of the income tax exemption on municipal bonds, increased infrastructure investment and preservation of local control.
Led by KLC President and Sadieville Mayor Claude Christensen, the group focused on the severity of President Trump's proposed cuts to federal programs important to Kentucky cities. Almost all of the meetings were held on the day the President released his official FY 2018 budget document, which eliminates or severely reduces dozens of programs valuable to local officials. Just a few of those programs include: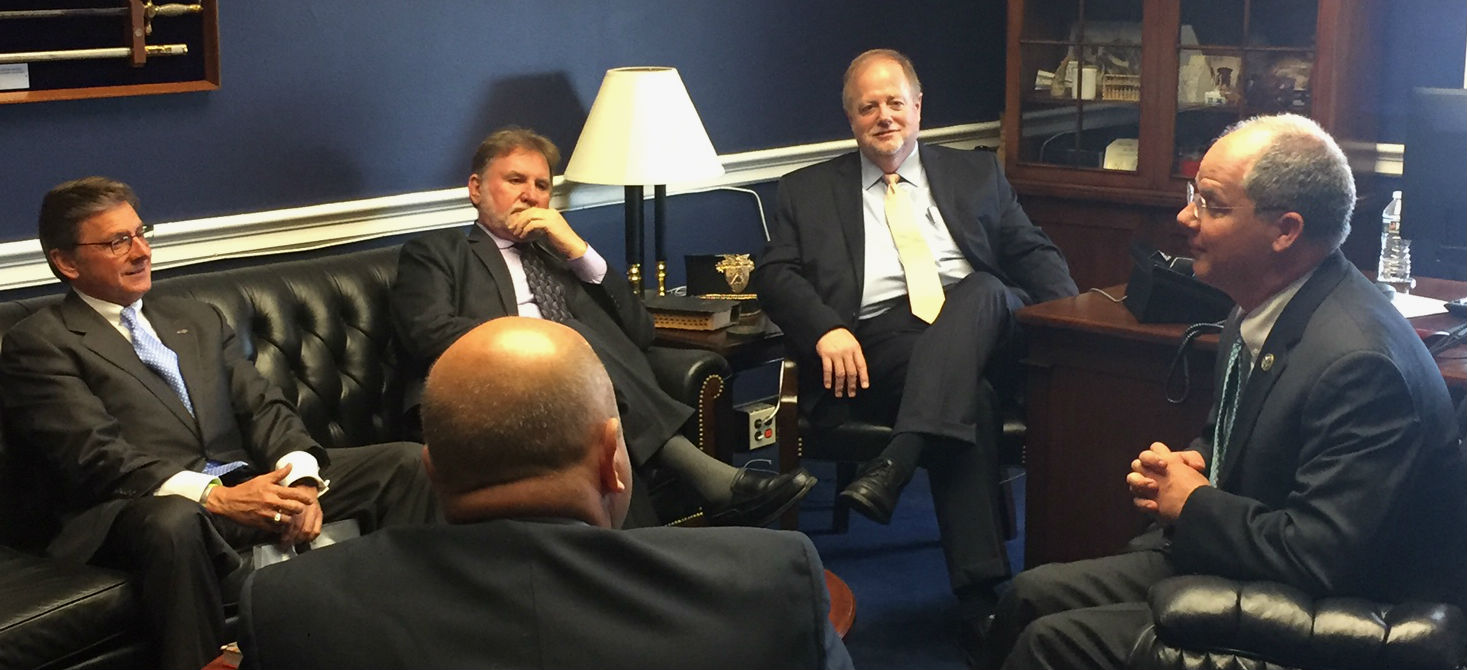 Community Development Block Grant (CDBG)
Appalachian Regional Commission (ARC)
Delta Regional Authority (DRA)
Home Investment Partnerships Program (HOME)
Economic Development Administration (EDA)
Rural water and wastewater loans and grants
Transportation Investment Generating Economic Recovery (TIGER)
The KLC delegation recognized that the federal budget would likely be cut next fiscal year, but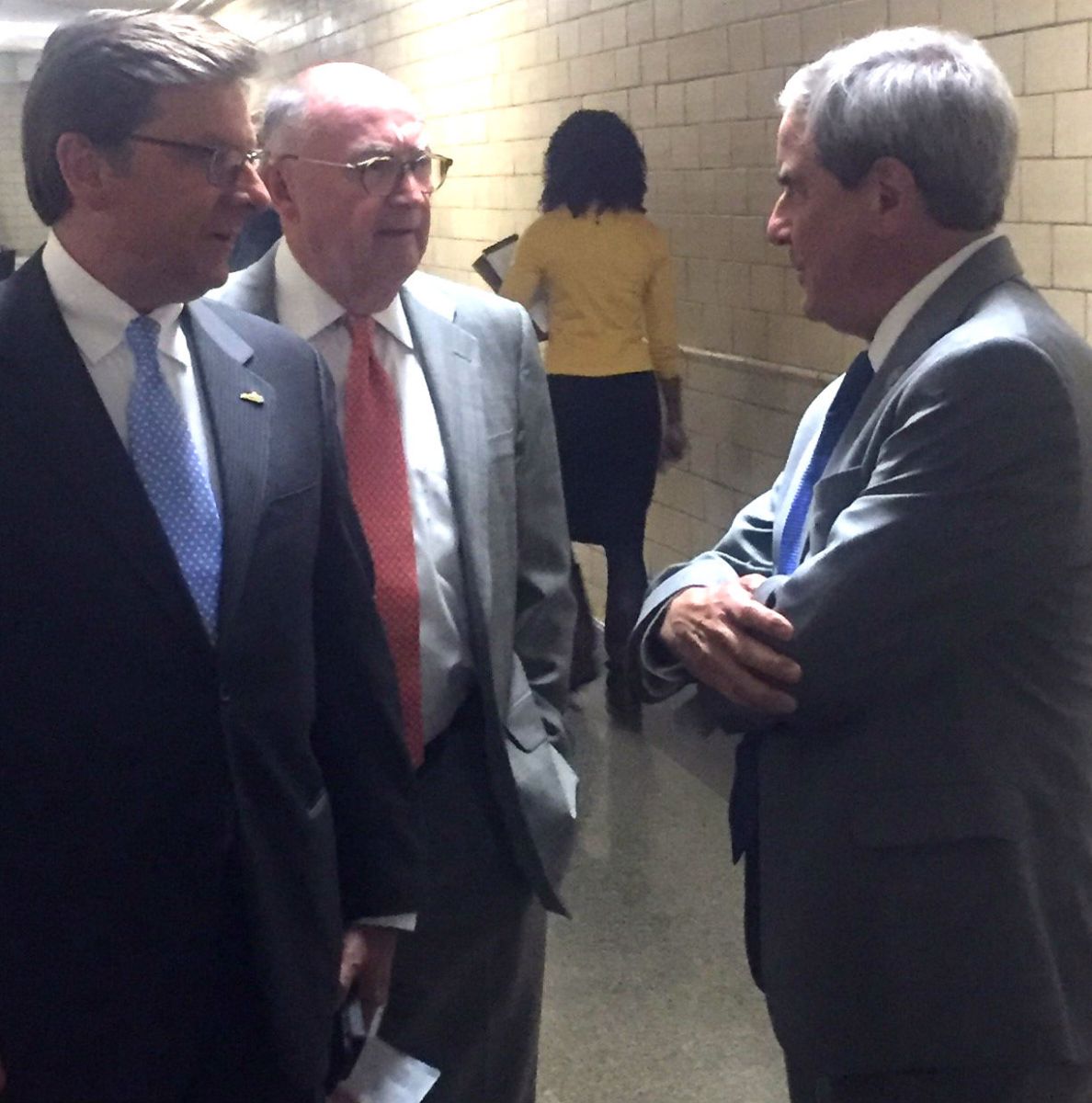 members argued that key programs with huge local benefits should not be thrown out. Chief among those is the Community Development Block Grant program, which has been used by cities of all sizes for decades to address affordable housing, add jobs, improve infrastructure, and more. Mayor Christensen explained how a grant of $350,000 from CDBG led to private investments of nearly $12.5 million and created over 60 jobs. Similarly, KLC Second Vice President and Mayfield Mayor Teresa Rochetti-Cantrell explained how since the beginning of January the City of Mayfield used CDBG funds to add over 150 jobs in the city. Despite officials from the White House Office of Management and Budget (OMB) claiming that CDBG is ineffective, the Kentucky delegation communicated directly to our Members of Congress how these types of programs have major local impacts. The ranking member of the House Budget Committee, Congressman John Yarmuth (KY-3rd) indicated that housing programs should be protected and infrastructure investments should be made to promote safety and economic development.
Aside from appropriations matters, the KLC group emphasized the devastating impact that eli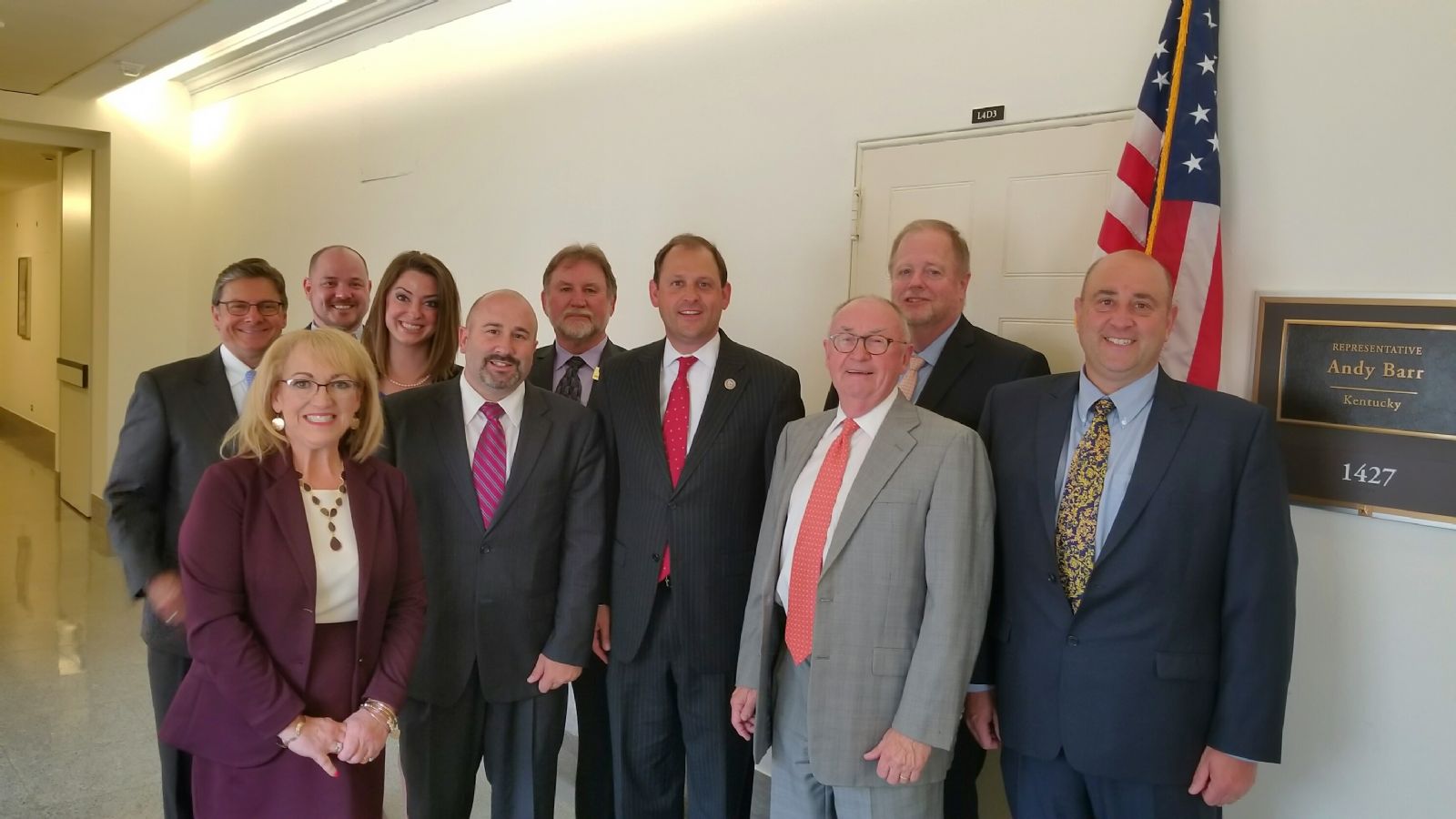 minating or capping the income tax exemption on municipal bonds would have on city projects. Lexington Chief Development Officer Kevin Atkins explained how changing the tax-exempt status of municipal bonds would have added tens of millions of dollars in costs to the renovation of the Lexington Convention Center. Atkins indicated that they wouldn't have been able to do the project if the costs were that much higher. Congressman Andy Barr (KY-6th) is a member of the House Financial Services Committee, and he indicated strong support for the tax-exempt status of municipal bonds as well as legislation to require the Federal Reserve to treat most municipal bonds as high-quality liquid assets.
KLC officials also talked about the importance of infrastructure investment related to transportation, broadband and utilities. As a member of the House Transportation and Infrastructure Committee, Congressman Thomas Massie (KY-4th) indicated that any massive infrastructure-related proposal isn't expected until after both health care and tax reform. The President has indicated that his proposal will pump $1 billion into infrastructure projects, but most of that will likely be related to private sector incentives.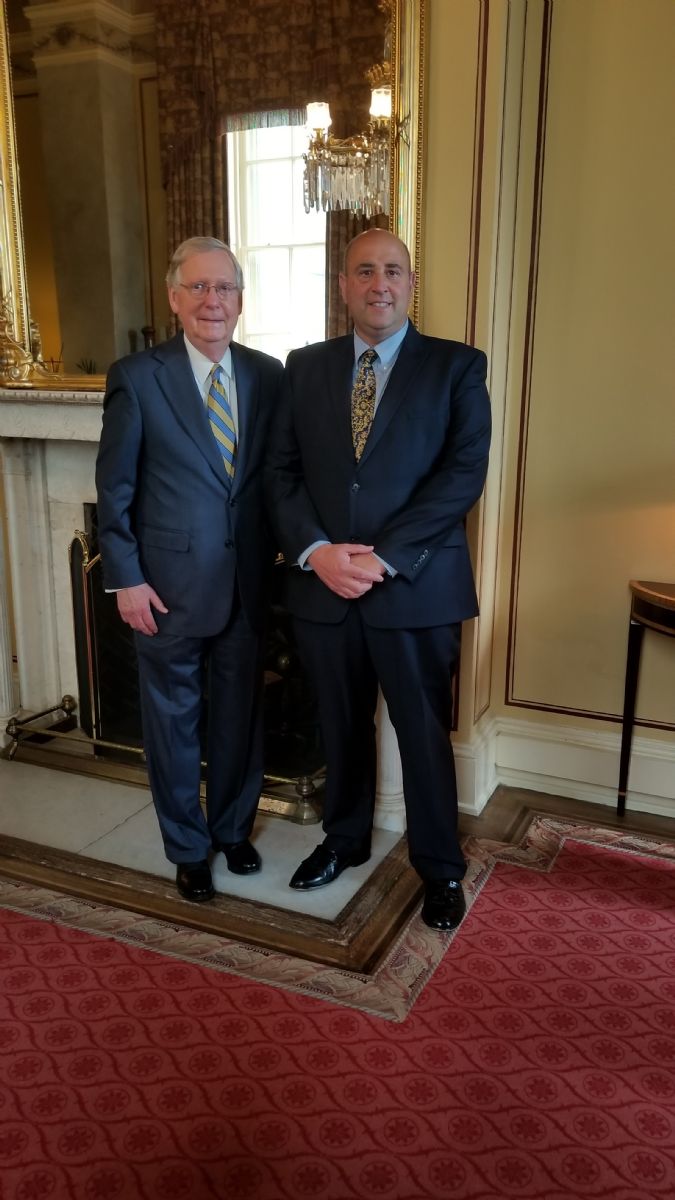 Senator Mitch McConnell's staff members discussed how Transportation Secretary Elaine Chao indicated that there would still be a need for direct federal assistance in some areas, particularly in more rural areas. Given that half of Kentucky's cities have a population less than 1,000, public investment will still be needed for most Kentucky cities.
Related to potential infrastructure expansion, the KLC delegation argued to retain local control over public rights-of-way, including regulatory authority over the siting of communications towers and antennae. The Federal Communications Commission (FCC) has recently proposed modifying several regulations for local governments arguing that private sector investment is being stifled at the local level.
Prior to their meetings with the Kentucky congressi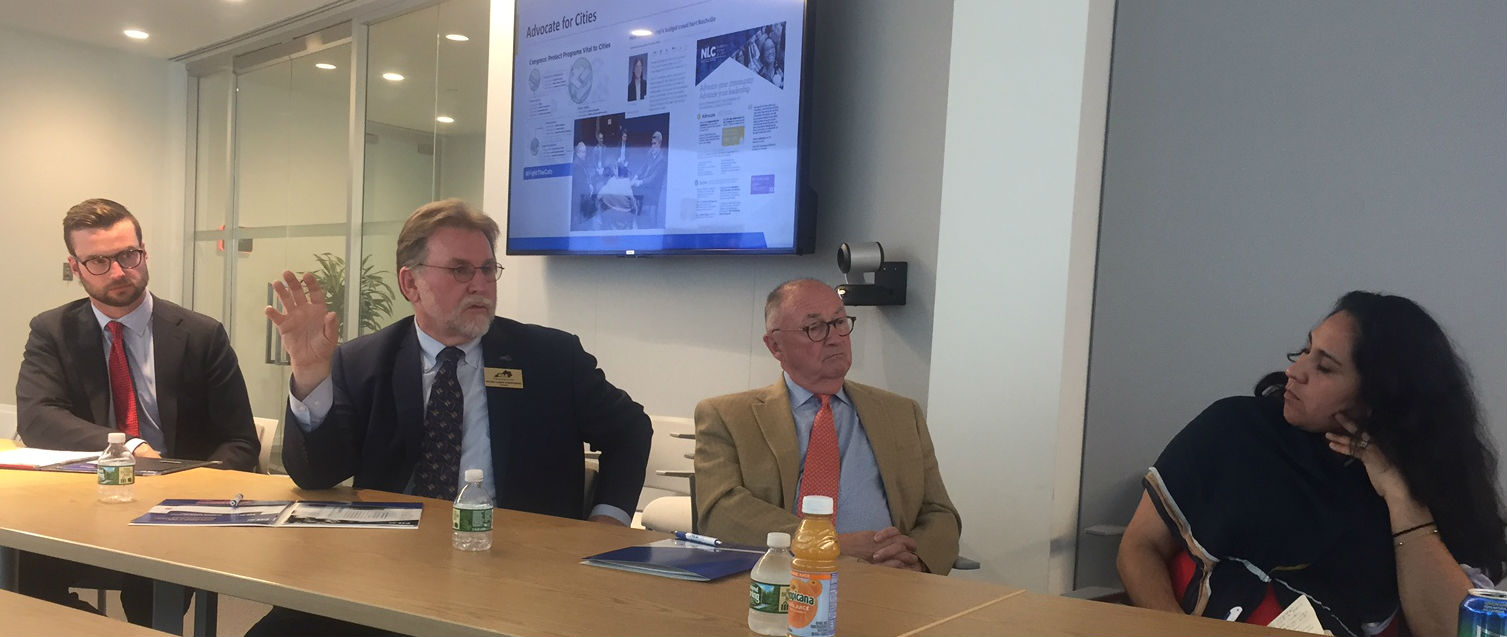 onal delegation, KLC officials met with staff members of the National League of Cities to discuss issues important to Kentucky cities and how each organization can help further mutual federal priorities. NLC staff members indicated that the Kentucky League of Cities joined only a handful of state municipal leagues that have conducted a Washington, D.C., fly-in to communicate how federal programs and actions significantly impact the cities in their states.
Click here to see a complete gallery of pictures from the trip