KRS Board of Trustees tables vote on CERS pension rates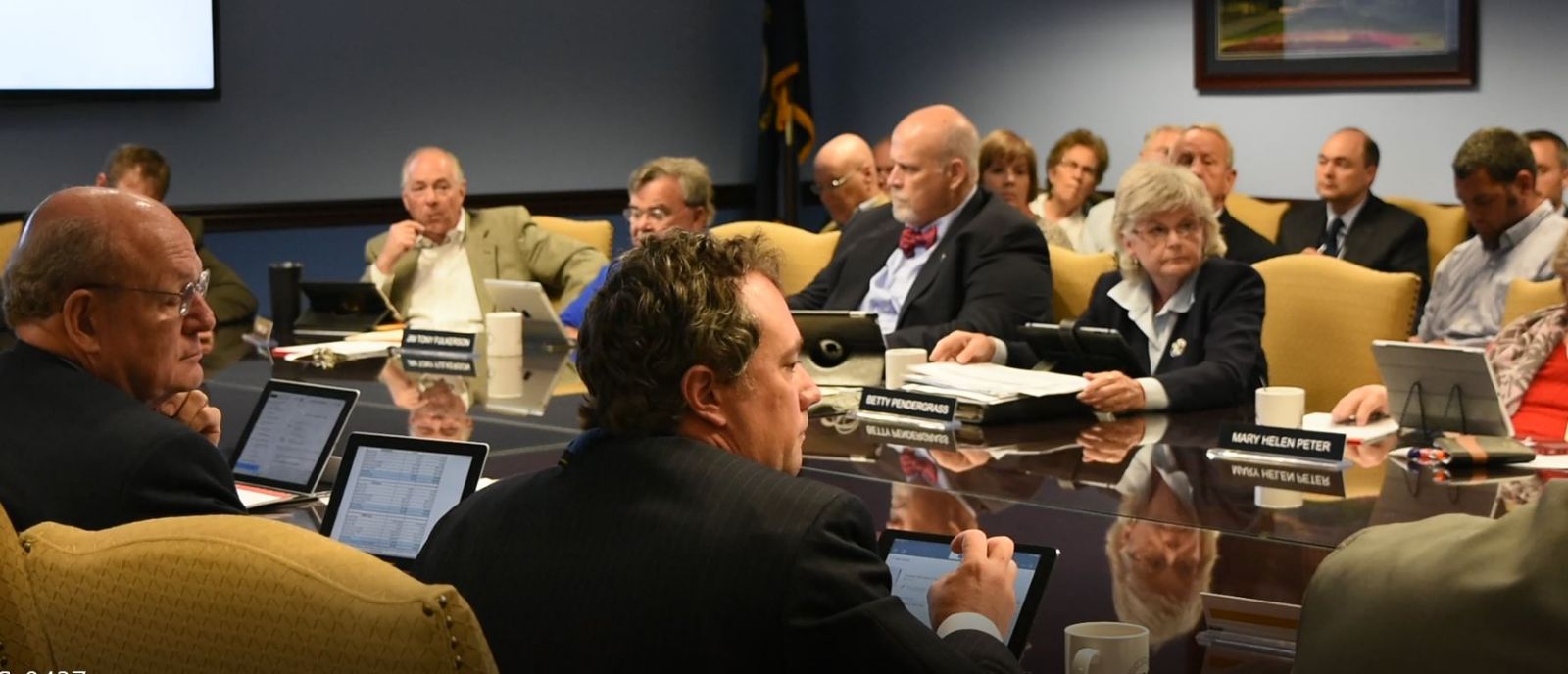 It was a drawn-out, and sometimes contentious debate within the Kentucky Retirement Systems Board of Trustees Thursday morning as it worked to set new assumption rates for the retirement plans it oversees. While there was basic agreement among members about where to set rates for the non-Hazardous plan in the Kentucky Employees Retirement System (KERS), the worst funded of all state plans, there was little agreement on the County Employees Retirement System (CERS). In the end, board members tabled voting on new investment and payroll rates for CERS, so actuaries can provide more data to members of the board.
The proposal before the Board of Trustees was to set KERS investment return rates at 5.25 percent and CERS investment rates at 6.25 percent. A new payroll rate of zero was recommended for all plans, as was an inflation rate of 2.3 percent. David Harris, Vice Chairman of the KRS Board of Trustees, told board members KERS and the State Police Retirement System (SPRS) need lower return rates as they require a lot of liquidity. Many board members, however, questioned treating CERS and KERS the same. CERS is funded at 62 percent, and while SPRS and KERS both saw declines in investments from the fiscal year 2001 to the fiscal year 2016, CERS total investments increased an average of 7.72 percent. The average rate of return on investments for 30 years shows CERS performed above the current 7.5 percent; averaging around 8.5 percent a year.
It became clear, early in the meeting, that not all Board of Trustees members were convinced the proposed rates were warranted for all plans. Motions were made to separate the vote by plan, and by rate. Members wanted to address each rate for CERS and KERS separately, to allow discussion on the merits of each rate change.
Board member Betty Pendergrass questioned making drastic changes to the CERS payroll and investment rates when the plan has shown good returns over the past 15 years. Board Member J.T. Fulkerson then moved for board members to consider a two percent payroll rate for CERS, instead of zero. While state government may not be hiring, or adjusting payroll, many board members felt that was not accurate of employment within cities and counties. The motion passed eight to six, sparking a lengthy debate about the CERS payroll rate. Board members Joe Hardesty and Vince Lang questioned treating CERS and KERS the same, pointing out CERS had seen a two percent growth in payroll over the past two years.
In the end, board members voted on rates for the KERS non-hazardous plan and SPRS. Members set the inflation rate for both at 2.3 percent, the payroll rate at zero, and the investment return rate at 5.25 percent. Two members, Betty Pendergrass and Mary Helen Peter were dissenting votes. The board did vote to set an inflation rate for CERS at 2.3 percent, but Chairman John Farris then recommended tabling the payroll rate and investment rate until actuaries could address some of the concerns being raised by board members.
Farris said a new date will be set for the Board of Trustees to vote on CERS and KERS hazardous rates, which were not addressed at Thursday's meeting. After the meeting, Chairman Farris told reporters the new investment rate set for KERS non-hazardous will be the lowest rate in the nation but Farris said, "we are also the worst funded." The new rates for KERS put the plan's funding at 13 percent, increasing the unfunded liability by roughly $2 billion.