Financial Services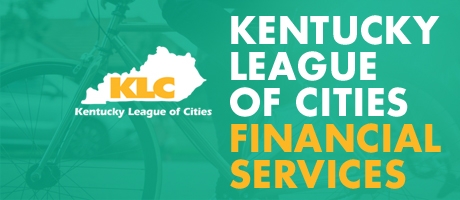 The KLC Financial Services Department provides low interest loans and investment strategies to Kentucky cities and municipal agencies. For 30 years, KLC has given cities and agencies financial options that help make dreams come true!

More than half of Kentucky communities have used KLC's programs to fund construction of parks, fire stations, city halls, water parks, water and sewer systems, upgrade technology and build infrastructure. Whether it is the low interest rate, the quick turnaround or the flexibility of the program, KLC's goal is to give members the best possible service at the best possible price.
When Should a City Borrow Money?
Although it is generally preferable to avoid indebtedness, sometimes it is necessary and even desirable to borrow money to pay for construction projects or equipment that would otherwise be unaffordable. Some cities only start a project when they can pay for it in full. But, is it fair that current city taxpayers can't benefit from a new city park or water system and are paying for something that future citizens will utilize and enjoy when good financing options are available?
Kentucky Bond Corporation (KBC)- Fixed rate pool financing enhanced with a reserve fund initially supplied by KLC to achieve a AA- rating for ALL borrowers.
Stand Alone Bond Issues - Through our association with Ross Sinclaire and Associates, KLC is able to provide stand alone bond issues to municipailities. KLC will also provide comparisons so the borrower can get the best financing option them their municipality.
Bank Program - KLC's relationships with banks across the state can get the lowest rates possible for loans from $25,000 on up, with terms of less than ten years.
Refinancing - KLC has refinanced a number of city projects, saving municipalities millions of dollars.
Kentucky Bond Development Corporation (KBDC) - This program allows local governments to support economic development projects while retaining their bank qualification status and not requiring them to issue bonds. The program is specifically designed for 501c(3)s and Tax Increment Finance (TIF) projects. Read how the KBDC program is working in cities. - page 14.
Benefits of Using KLC's Finance Programs
More than 30 years of experience in offering low cost finance programs to members
Over $1.3 billion loaned
Multiple low-cost financing and high interest investments and programs
Nearly half of all KLC member cities have used the program!
KLC Financing Programs Offer:
Terms up to 30 years
Low closing costs
Lease sizes $25,000 and up
Rapid turnaround time on loans

Most loans have no prepayment penalities.