Retirement Board waiting on expected special session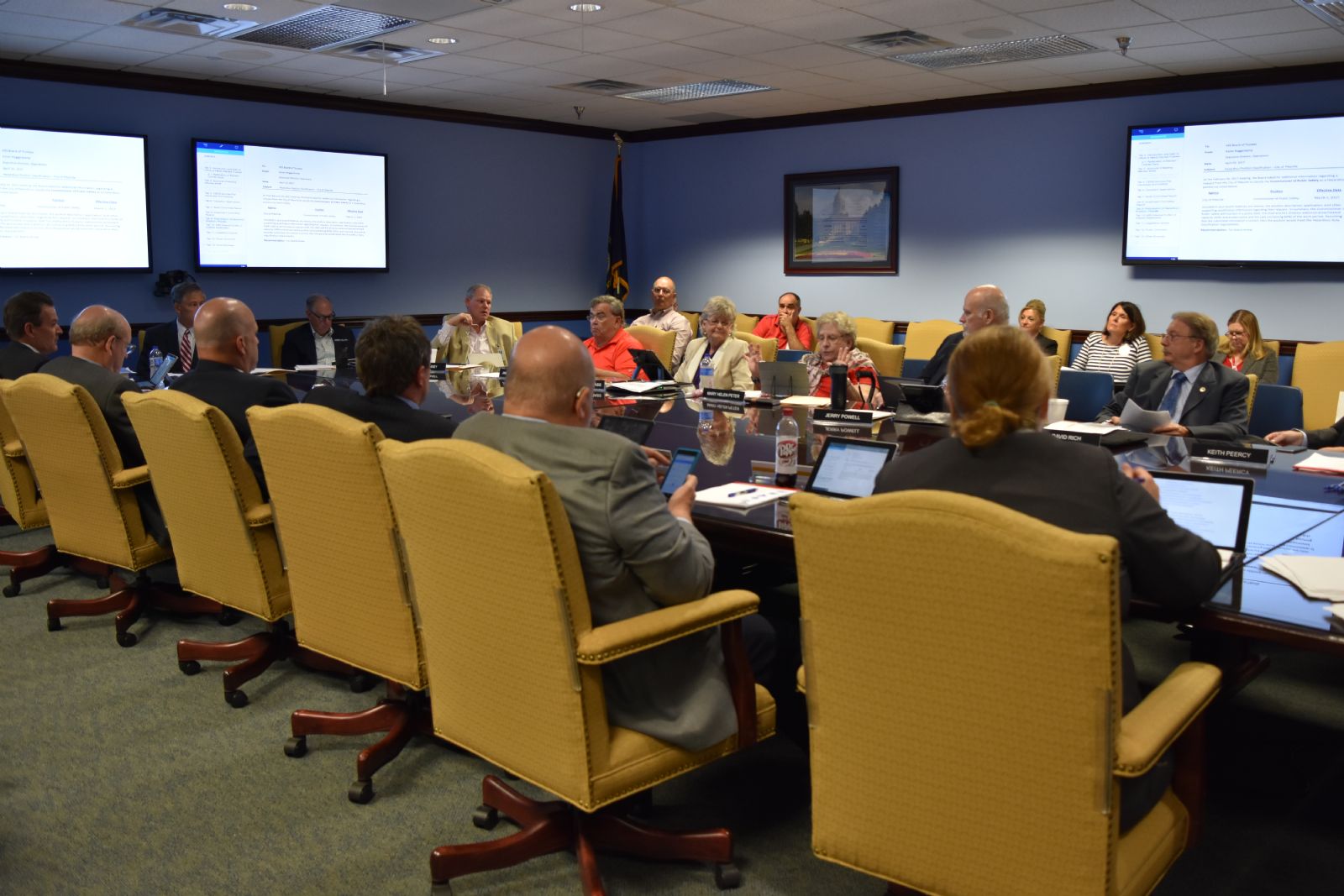 It took less than two hours for the Kentucky Retirement Systems Board of Trustees to meet Thursday morning in Frankfort. The board took some administrative actions, and talked about changes new laws passed this year will have on the board, but for the most part agreed major questions are still looming. Lawmakers and workers in the state's retirement systems are waiting for Governor Bevin to call a special session to deal with the state's troubled pension system. While the governor has not set a timeline for a special session, he has said he intends to call one later this year.

The KRS Board ratified two new members, Jerry Powell and Betty Pendergrass, and elected a Chair and Vice Chair. The board also talked about two employers using HB 62, passed by the legislature in 2015, to leave the Kentucky Retirement Systems. Kentucky Employers Mutual Insurance and Commonwealth Credit Union were both approved for cessation. Kentucky Employers Mutual Insurance is paying $14.5 million to leave KRS, CCU has a $54.2 million liability. Both are making lump sum payments.
There is a change is how the board is making investments. The trustees approved two real estate investments, totaling $145 million. As it moves toward investing in property, it's also reducing the amount of money invested in stocks by roughly $650 million, or 4%.
Among the future issues discussed Thursday was SB 226, which would remove the County Employees Retirement Systems, CERS, from KRS oversight. The governor has not confirmed if separation will be included in any pension bill before a special session. At Thursday's meeting, however, there was agreement the idea of separation will continue to be discussed and could easily be included in a special session. The Kentucky League of Cities continues to believe the separation of CERS and the Kentucky Employees Retirement Systems, or KERS, is the best way to ensure state lawmakers can focus on fixing the funding shortfall KERS is facing.