Talks continue in effort to separate retirement systems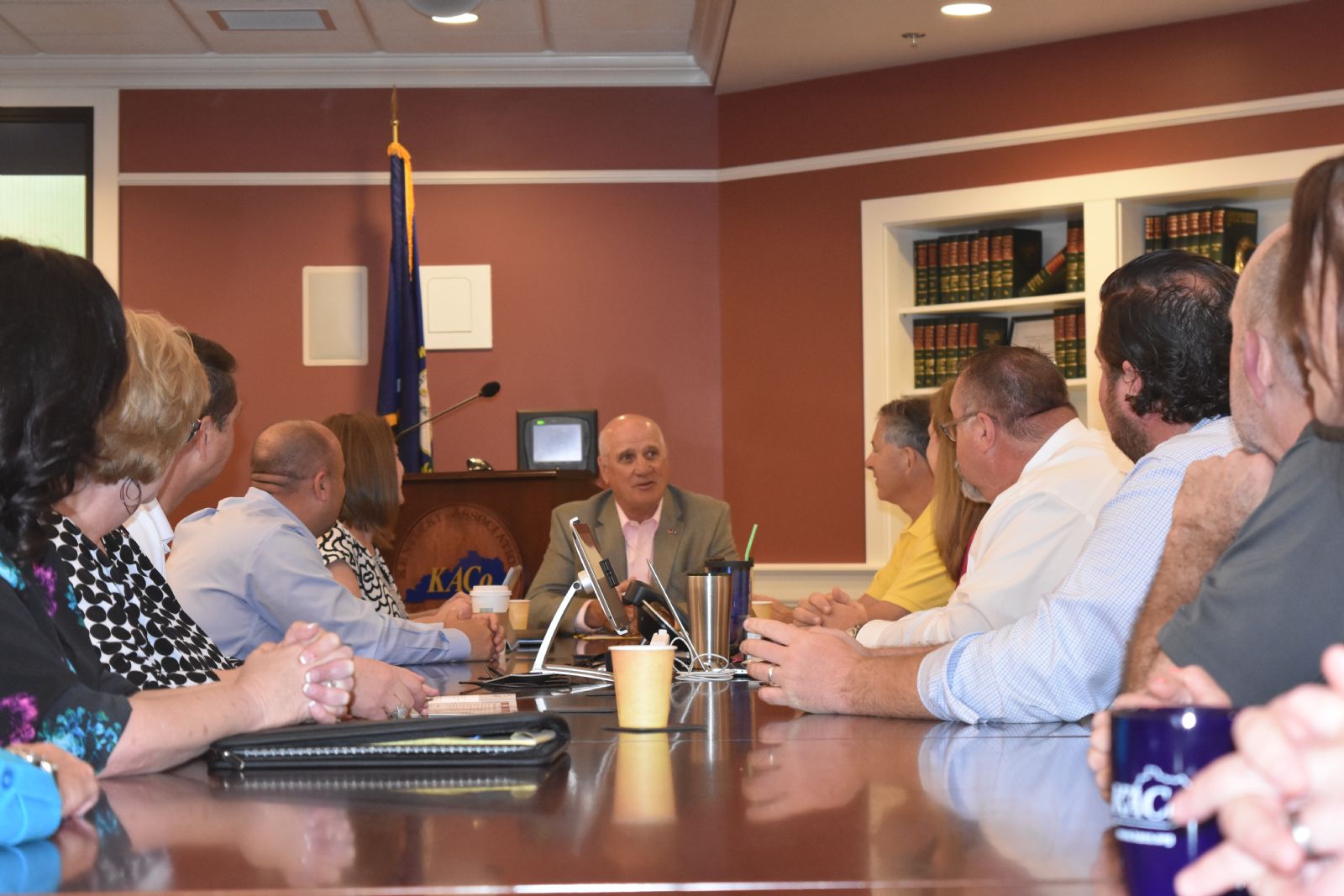 Officials with the Kentucky League of Cities joined other county and city leaders Monday morning to talk about the ongoing effort to save the County Employees Retirement System, also known as CERS. Kentucky Senator Joe Bowen, who sponsored SB 226,
also joined the group to give his ongoing support to separating CERS from the Kentucky Employees Retirement System. Senate Bill 226 would remove CERS from the Kentucky Retirement System, which currently oversees both plans, and create a CERS board to handle city and county employee retirements. There is hope SB 226 will be included in pension reform talks if Governor Bevin calls a special session for later this year as expected.
Monday's meeting, held at Kentucky Association of Counties offices in Frankfort, included members of the Governmental Affairs branch of the Kentucky League of Cities, as well as representatives of Kentucky's schools and fire departments. The County Employees Retirement System covers more than 230,000 city, county, school, police, and fire employees across the state. Those meeting Monday spoke of the need for CERS to separate from the Kentucky Employees Retirement System so state lawmakers can focus on fixing KERS, which has a funding shortfall. Funding for CERS is in a healthy range. Separating the two would allow lawmakers called to a possible special session to focus on the crisis within KERS. Senator Bowen told the group on Monday, keeping the two retirement systems linked "never made any sense at a business standpoint."
Governor Bevin has said he will call lawmakers back for a special session, sometime this year, to deal with the state's pension crisis. The governor has not said if the separation of the two systems will be included in any proposed pension reform bill. He has also not indicated when he intends to call the special session.