REACH Alert. Join all the cities using this program.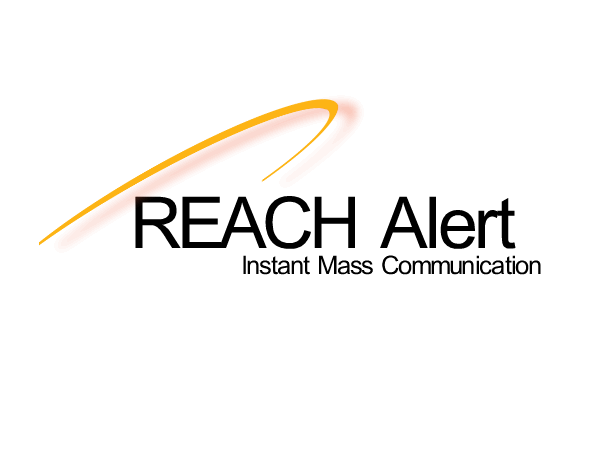 Welcome to our newest member- Elsmere!

REACH Alert Mass Communications System for Municipalities and Utilities
You control the who, what, when and where!

With REACH Alert, you can communicate emergency information affecting your entire resident or municipal customer base, or you can communicate something as limited as a lost pet in a specific neighborhood. Each time you use REACH Alert, you target the message and audience.

KLC has partnered with Kentucky-based REACH Alert to promote a product that is easily and affordably customized to your emergency communication needs. REACH Alert provides municipalities, utilities, and other organizations the ability to instantly communicate timely information in the easiest, most efficient way possible including TEXT, PHONE, EMAIL or any combination of the three. The platform is based on years of experience developing communication systems.

Through this KLC offer, the first year is being offered at 50% off the normal rate of $2 per household.
More information - for Cities and Law Enforcement
More information - for Utilities

REACH Alert is a simple, web-based communication tool that allows even the most technologically challenged administrator to easily reach anyone within seconds. From one message to the entire city to individual messages to specific groups. Information can be tailored and shared with only those who need it. Pricing for REACH Alert is based on the number of households you choose. The system allows for multiple phone numbers and emails per household in order to reach the highest number of people for your investment and can be changed as needed.
With REACH Alert, you can :
Notify residents of emergencies or hazardous situations
Downed power lines
Broken water lines
Road closures
Communicate severe weather-related advisories
Notify of lost persons
Notify of crime issues- such as suspects at large, burglaries, etc.
Send public service advisories
Advise citizens of routine utility operations: road work, tree trimming, road marking
Provide city employees with critical information in the field, in real-time
Coordinate work crews, contractor and subcontractors in times of emergency
For more information, contact Ken Weber at REACH Alert - 877.307.9313 or Jeri McCullough at KLC - 800.876.4552.