Special Programs & Partnerships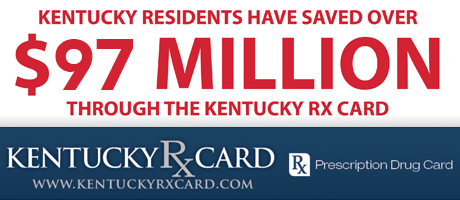 Welcome to our newest member - Milton!
The Kentucky League of Cities offers special programs and products to benefit members. KLC is frequently approached to help co-market programs and services. After comprehensive due diligence, KLC has partnered with a small number of reputable businesses and other organizations to support products/programs that save cities time and money, minimize risk and help cities enhance services to constituents.

WHAT IS THE KENTUCKY RX CARD?
The RX Card program is a tool cities are using to help citizens with the high cost of prescriptions.

KLC has partnered with United Networks of America (UNA) to provide this card at no cost. Anyone can use the card whether they have existing prescription coverage or not. The Rx Card can also be used with other ancillary services including eyecare, dental and hearing aid providers.
Your city can distribute the card locally and market it as a benefit to citizens. All distribution materials are available in Spanish.

Cities Currently Using The RX Card:


Alexandria
Anchorage
Barlow
Benton
Berea
Bluegrass Housing Authority
Bonnieville
Bowling Green Housing Authority
Brownsville
Burkesville
Carrollton
Carrollton Housing Authority
Calvert City
Campbellsburg
Cave City
Clinton
Columbia
Corbin
Crab Orchard
Crescent Springs
Crittenden
Danville
Danville Housing Authority
Dawson Springs
Dayton
Dry Ridge
Earlington
Eminence
Erlanger
Eubank
Falmouth
Flatwoods
Flemingsburg
Florence
Fredonia
Fulton
Georgetown

Grayson
Greensburg
Greenville
Guthrie
Hardin
Harrodsburg
Henderson Housing Authority
Hickman
Hodgenville
Hopkinsville
Housing Authority of Newport
Jamestown
Jeffersontown
Jenkins
LaGrange
Lancaster
Lawrenceburg
Lebanon Junction
Leitchfield
London
Louisville/Jefferson County Metro
Lyndon
Madisonville
Marion
Mayfield
Maysville
Meadow Vale
Midway
Milton
Morehead
Morehead Utility Plant Board
Morgantown
Mount Olivet
Mt. Sterling
Mt. Sterling Housing Authority
Mt. Washington
Murray

Newport
Nicholasville
Nortonville
Oak Grove
Owensboro
Owensboro Housing Authority
Paducah
Paris
PeWee Valley
Prestonsburg Housing Authority
Princeton
Raceland
Richmond
Russell
Russell Springs
Russellville
Sadieville
Shelbyville
Shelbyville Water & Sewer
Shephersville
Springfield
Stamping Ground
Sturgis
Trenton
Tomkinsville
Vanceburg
Vine Grove
Wayland
West Buechel
Wilder
Williamsburg
Willisburg
Wilmore
Winchester
Wurtland